Estimated read time: 2-3 minutes
This archived news story is available only for your personal, non-commercial use. Information in the story may be outdated or superseded by additional information. Reading or replaying the story in its archived form does not constitute a republication of the story.
SALT LAKE CITY — Movies have the ability to transport us to worlds where anything is possible and even the most farfetched gadgets seem common place, but sometimes a little help from science can make things that once seemed to be fantasy find their way into our everyday life.
Researchers recently announced a surprise discovery of light matter that made them closer than ever to controlling lightsaber technology, but plenty of other movie favorites have made the transition from fiction to reality. Here are just a few fun pieces of technology we can thank movies for giving us.
The Smartwatch
Samsung is touting their new Galaxy Gear smartwatch as the answer to shows like Star Trek, The Jetsons and Inspector Gadget, where characters slyly chat with friends through watches. Clips from the shows are even featured in their commercials. The watch, scheduled to be released in October, has met mixed reviews, but it gets bonus points for letting you feel like you are in your favorite spy flick as you walk around and talk to your wrist.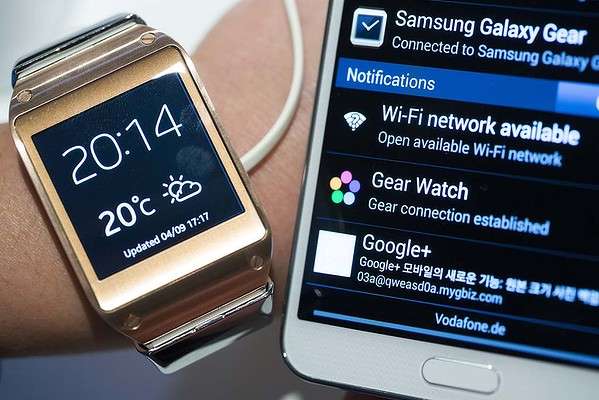 The Invisibility Cloak
First made popular by J.K. Rowling's Harry Potter books, the invisibility cloak soon found its way onto the big screen, and now scientists are trying to help this coveted accessory make the leap from the magic world to muggle. Researchers at the University of Texas said they have been able to recreate the mirage effect using nanotechnology. They said they were able to make a sheet of material disappear and reappear in a container of water by bending the light with heat. This means sometime soon they may be able to create a cloak like Harry's that can be turned on and off on demand.
The Force Field
It's common knowledge that any space-traveling ship would benefit from a force field to shield them, but British military scientists are hoping they can make one protect land-locked vehicles as well. A vehicle's armour could be turned into a giant battery designed to sense threats and release energy to repel projectiles and incoming fire, researchers at the Defense Science and Technology Labratory of the Ministry of Defense told The Telegraph. The real-life force field wouldn't last as long as its movie counterpart, only a fraction of a second, but if it could save real lives it would be more than worth it.
What is your favorite movie-inspired piece of technology?
×
Related links
Most recent Science stories