Estimated read time: 1-2 minutes
This archived news story is available only for your personal, non-commercial use. Information in the story may be outdated or superseded by additional information. Reading or replaying the story in its archived form does not constitute a republication of the story.
Brooke Walker ReportingIn Northern Utah 17 hikers from Ogden High School were stranded Friday night on Mount Ogden, but they've been plucked off the mountain, and Chopper Five was there.
The students are all members of the Junior ROTC from Ogden High. Early Friday morning, they set out to hike from Snow Basin, over Mount Ogden, using a trail they were familiar with. But somewhere along the way, they broke away from that path and tried to take what they thought would be an easier way down the mountain.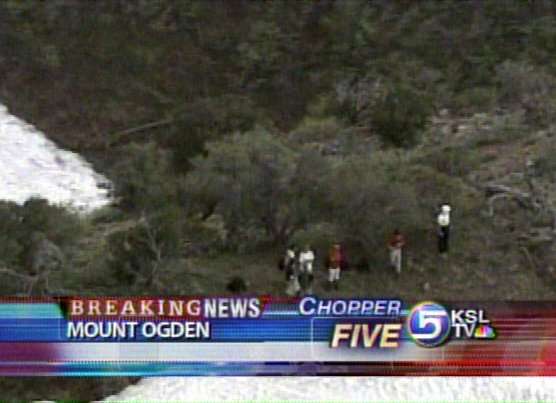 On the way down they ran into some trouble. The ground was ice-packed and very slippery. At one point, several of the students fell and slid a short distance, leaving the group pretty shaken up.
Knowing they weren't far from the bottom, they tried to push on, but soon realized that emotionally, some of the kids just couldn't make it.
Traften Werenskjold, Stranded Hiker: "They've hiked individually, but nothing like this. And I think it was more than they expected, because you could tell that once we were starting to come down, it was just too hard."
Stephen Weigadt, Group Leader: "There was plenty of snow up there so there was no way we were gonna get dehydrated, although there were a couple cases where I had to force them to drink water. But, you know, we were low on water, but not completely out."
The group leader called 9-1-1 and Search and Rescue responded. The weather looked threatening and crews were running out of daylight, so they decided to fly all the kids off the mountain.
The kids were dirty, sunburned and exhausted. There were a few minor injuries, such as a sprained ankle and a sprained knee, but overall, they were okay.
×
Most recent Utah stories