SALT LAKE CITY — If you're in trouble with the law and can't afford an attorney, the court will appoint you one. But if it's a civil matter you're on your own.
That's why one Utah woman asked how to get legal help if you can't afford it.
In Latin, "pro bono" means "for the public good." In legalese, it means "for free."
There are roughly 11,500 practicing attorneys in Utah and the state bar asks each of them to put in 50 hours pro bono every year. The bar said more than 70 percent of attorneys do give out free help to people who don't have the means to hire them.
"Jane" didn't want her face shown. She said she lost everything when she walked out of 15-year, physically abusive relationship. Now, she wants some of it back.
"I don't want to take this person's security and life from them. I just need mine back so that I can start building a new life," she explained.
However, Jane had no money and no job. She couldn't afford the retainer to hire an attorney.
"When you have no money, how do you come up with it?" she asked.
Curtis Jensen is the president of the Utah State Bar.
"Right now, the legal needs of the community exceed what the supply is," he said. "Courts have tight calendars. They're backed up. There's a lot of activity going on in court."
A 2006 study from the non-profit group "And Justice For All" says only 13 percent of very poor Utahns get legal help. Hundreds have to take on civil legal problems without help. Jensen said it's a problem the state bar is still trying to fix.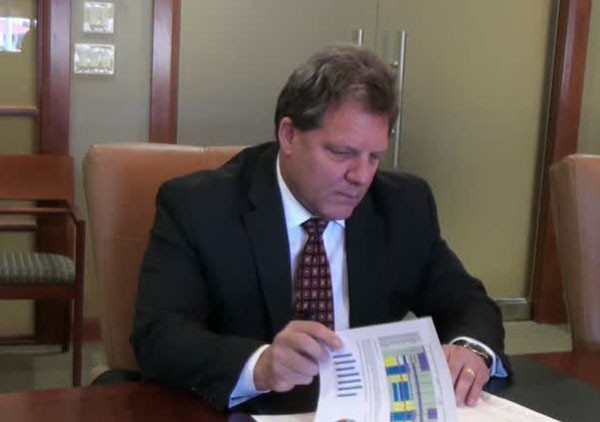 "The kind of oath we take and kind of the criteria we govern ourselves with, and the duty, is to provide services to look out for these folks," Jensen said.
In September 2012, the state bar launched its Pro Bono Program. Lawyers across the state donate their time and expertise to represent people living at poverty level.
"It's just now getting it going and the numbers are increasing," Jensen said.
So how do we tap into pro bono resources? Jensen said start by going to a free legal clinic. The State Bar hosts one every Tuesday night. There are several others across the state (get a list at Utahbar.org).
"A lot of the times attorneys will be there, give them directions, can make a referral," Jensen said.
You won't walk out with representation. For that, the state bar can put you in touch with non-profits set up to help people at 125 percent of poverty level.
"Hopefully it goes from there to where they can be matched up with an attorney or sit down with an attorney and get some direction there," Jensen said.
Mike Bulson is a senior attorney for Utah Legal Services, one of the non-profits that connect people to pro bono attorneys.
"It takes time, it takes persistence to get it through," he said.
The group gets 15,000 calls every year requesting help. Seven-thousand get representation.
---
How many people like me got shoved off into the shadows because there was no one there to represent them?
–Jane
---
"You can talk to the judges and they'll tell you an unrepresented client is a headache for the court system," he said.
It's because courts are complicated. The procedures are complicated. And when people make mistakes, it can become more costly than it would have been with legal aid at the start.
"Some of them get discourged and simply drop out, left on their own to resolve matters that people do when they don't have access to justice," Bulson said.
"Jane" said she's still fighting for her access.
"How many people like me got shoved off into the shadows because there was no one there to represent them?" she asked.
×
Photos
Related Links
Related Stories