RIVALSTON — It's rivalry week here in Utah which means the entire state is split and a small criticism of another's team is heresy and compliment is viewed as condescending speech which is punishable by angry looks and lack of communication for a few weeks.
In the spirit of the insanity, which is Rivalry Week, here are five rivalries from sports movies to get you even more amped for Saturday's big match up.
Ducks vs. Hawks (The Mighty Ducks)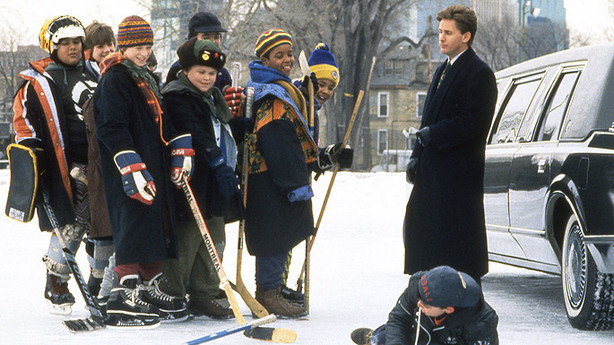 Just mentioning the Ducks and the Hawks probably sends many of you straight back to your childhood and how out of nowhere you wanted to start playing hockey.
The reason to watch this one is because it will resonate in a lot of ways to the BYU-Utah game.
If you recall, Coach Gordon Bombay played for the Hawks and now coaches the Ducks. Sound familiar? Coach Kyle Whittingham played for BYU in his college days and he now coaches the Cougars' rival, Utah.
You may as well call him Coach Bombay. Well, that's not at all true. Whittingham coaches Utah because he's a great coach, not to fulfill community service. You get what I'm saying though.
Happy Gilmore vs. Shooter McGavin (Happy Gilmore)
Remember when Adam Sandler made funny movies? Me too. "Happy Gilmore" is a classic and it gave birth to one of the greatest on-screen rivalries, Happy vs. Shooter.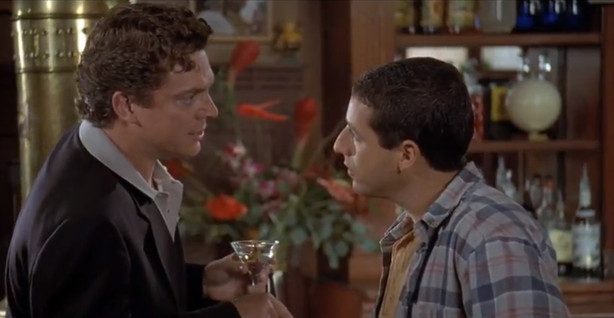 This relates to the BYU and Utah folks because they both easily relate to Happy and hate Shooter.
According to Utah fans all BYU fans are pompous and bull headed like Shooter. On the other hand, however, Utes believe they are laid back and powerful like Happy.
According to BYU fans all Utah fans are classless and constantly try to pass off Pro Am wins as the same thing as winning the "Gold Jacket." Throughout all of this Cougars consider themselves as humble underdogs.
I pray you all know I'm speaking in generalities here from a tongue in cheek perspective. Except that Utes are classless — I'm kidding. I'm kidding.
Danny O'Shea vs. Kevin O'Shea (Little Giants)
The 1994 gem "Little Giants" is an oft forgotten movie that you can't help but love.
The movie pits brothers Danny and Kevin O'Shea against one another as they coach two different little league football teams in their small hometown. Despite what you think, this has BYU and Utah written all over it.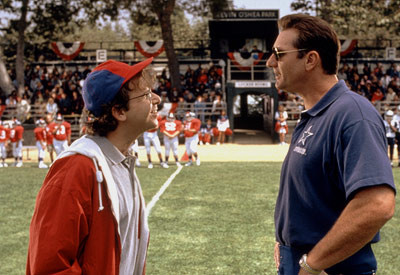 No, no. Bronco Mendenhall and Kyle Whittingham are not brothers, but do you know who are? Trevor and Drew Reilly.
Trevor Reilly is the hard-hitting leader of Utah's defensive squad and his younger brother Drew just so happens to be a defensive back for BYU.
Older brother Trevor is the captain for the Utes while younger brother Drew sits low on the depth chart. Fitting, considering Kevin O'Shea was the local football hero and older brother while Danny was the tried and true younger brother who never had the clout and success of Kevin.
Not saying Drew won't be a success, but as of right now, this scenario seems to be a Kevin-Danny one.
Daniel La Russo vs. Johnny Lawrence (The Karate Kid)
"The Karate Kid" is a classic and NO! I'm not talking about Will Smith's kid's version. I'm talking about the one and only Daniel-san.
Mr. Miyagi, a wise and deceptively powerful karate expert, teaches Daniel La Russo how to fight with honor. The entire movie Daniel is bullied by karate student Johnny Lawrence, quite possibly the most hated person of the 1980's.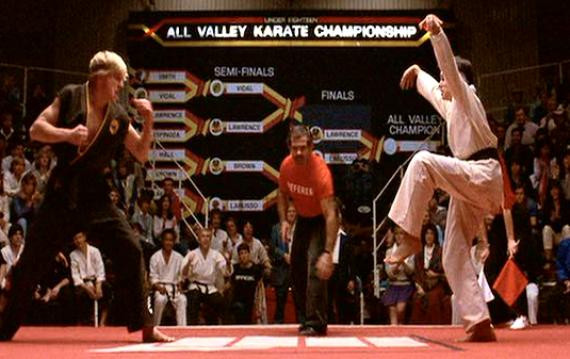 At the end of the film Daniel defeats Johnny in a tournament and wins the championship.
Come on, this has BYU and Utah written all over it.
For Utah fans Daniel is Travis Wilson, Miyagi is Brian Johnson and Johnny is every Cougar fan you've ever met.
For the Cougar faithful, Taysom Hill is your Daniel, Robert Anae, your Miyagi and anyone who has ever associated themselves with that school on the Hill is Johnny.
The point is, Johnny doesn't think he's a bully, he just sees himself as a fighter doing whatever he has to to win — even by sweeping the leg. This means neither BYU or Utah see themselves as Johnny, but rather as Daniel. I guess we'll find out who is Daniel and who is Johnny come late Saturday night.
Who am I kidding, no matter what happens Utes and Cougars will still see themselves as Daniel-sans no matter what. All the while USU fans will be laughing because they are positive they are the Daniels.
This basically means you're all Johnny. Just accept it.
We saved the best for last. This rivalry is really an evolution.
Rocky and Apollo start off as enemies. Apollo thinks he's out of Rocky's league and Rocky is ready to prove he can hang with the best of the best. At the end of the day an epic battle is decided by official decision and the edge goes to Creed, by the slimmest of margins.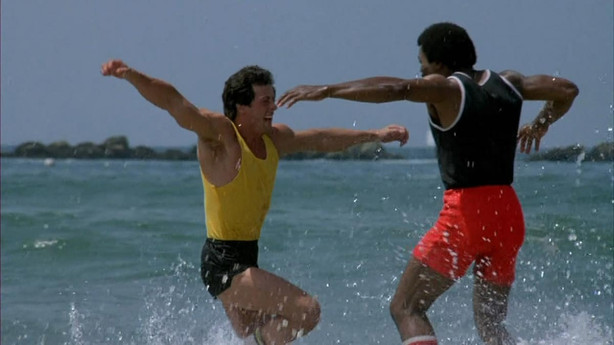 In "Rocky II" Creed and Rocky go toe-to-toe once again and this time the hat tip goes to Rocky.
In "Rocky III" the two fighters put their differences aside and work with one another to battle a common enemy.
Then in "Rocky IV" Apollo dies, so, we'll stop the comparison at III.
BYU and Utah have been battling out "Rocky" and "Rocky II" for ages. Trading wins back and forth, well not for a few years, and that's where we stand. The two schools and fan bases haven't reached the mutual understanding point where they work together to defeat a shared foe. Maybe someday when USU knocks both teams off in one season this will happen.
Until then, don't expect Whittingham and Mendenhall to tap gloves before the game and gingerly say, "ding-ding" as the most respectful and humane football game is played as Utah fans and BYU fans sit with one another and share photos of their kids.
Truth be told, many BYU and Utah fans have reached the "Rocky III" level and I think it's time the rest of us catch up. So, let's take a lesson from Apollo and Rocky and become friends that enjoy a spirited game once a year — starting in 2016.
×
Related Links