Estimated read time: 3-4 minutes
This archived news story is available only for your personal, non-commercial use. Information in the story may be outdated or superseded by additional information. Reading or replaying the story in its archived form does not constitute a republication of the story.
SALT LAKE CITY — Chocolate lovers, rejoice: another study has come out touting more health benefits from eating your favorite creamy confection. Studies have already shown that chocolate can improve your heart health, lower your blood pressure, and now — it can make you smarter. A new study says chocolate can improve your memory and brain function.
The study, conducted by Dr. Farzaneh Sorond, a neurologist at Brigham and Women's Hospital, included 60 older adults who drank hot chocolate twice a day for 30 days. The study, published in the journal Neurology, linked a 30 percent raise in memory and problem solving among the participants.
How it works
Sorond says the chocolate appeared to boost the brain's blood supply with an 8.3 percent increase in blood flow after 30 days of consuming the cocoa.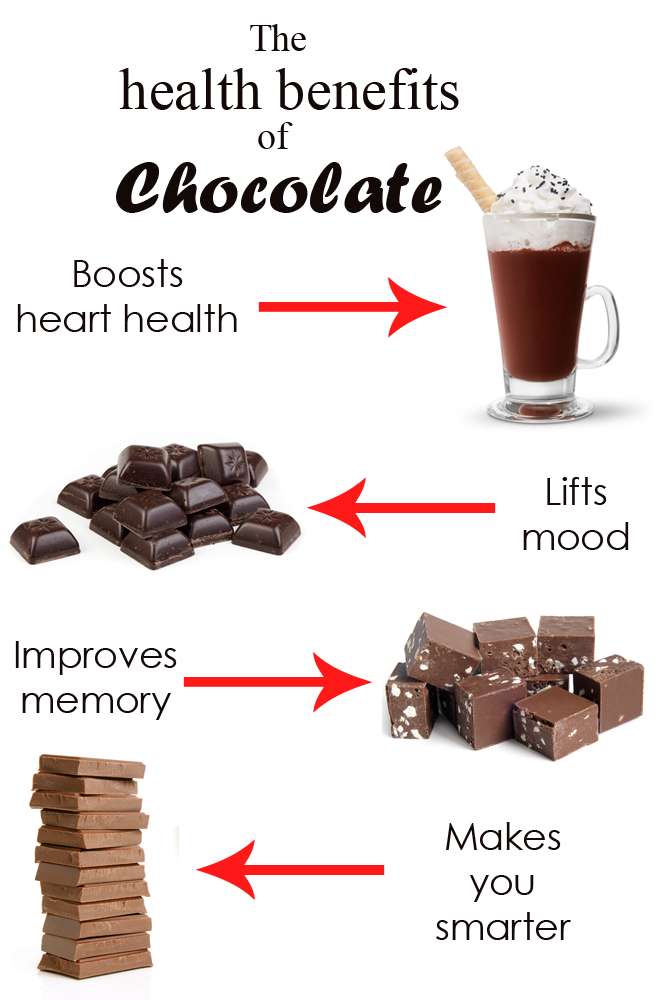 "The areas of your brain that are working need more fuel," Sorond told ABC News. "Cocoa may be beneficial by delivering more fuel."
She says this is a phenomenon known as neurovascular coupling, which means there's a close link between increased blood flow and improved activity of neurons.
Too much of a good thing
The exact reasons why chocolate is beneficial are still unknown but Sorond said that antioxidants and caffeine are probably part of the equation. But it also could be because eating chocolate makes us happy.
"It stimulates the pleasure centers of the brain," Dr. Peter McCullough, a consultant cardiologist at Providence Hospitals and Medical Centers in Southfield and Novi, Mich., told ABC news.
Before you rationalize a trip to the store for a giant bag of mini Snickers, remember that chocolate may not be right for you. Researchers on the project had to request that the participants limit their consumption to just 50 grams a day — a little more than three tablespoons.
If it's hard for you to stop at just 50 grams, Sorond said you probably shouldn't add it to your daily diet. She also cautions those with diabetes, high blood pressure and vascular dementia.
"The people who need this the most can't really afford to take in more sugar, fat and calories," she said.
McCullough agrees.
"People extrapolate to think more is better," McCoullough said. He says that the high sugar and fat content can negate any positive benefits if you eat too much.
Healthy ways to add chocolate to your diet
But the real question is, how can you fit chocolate into a healthy diet? The answer lies in type and amount of consumption.
Here are a few ways you can add chocolate to your diet without hitting the daily limit on fat and sugar.
#poll
A cup of hot chocolate: 113 calories, 1.1 grams of fat, 18.6 grams of sugar
An ounce of dark chocolate (28 grams): 151 calories, 9 grams of fat, 7 grams of sugar
A handful of semi-sweet chocolate chips (¼ of a cup): 80 calories, 4 grams of fat, 9 grams of sugar
compared to: - Kit Kat bar: 210 calories, 11 grams of fat, 21 grams of sugar
Snickers bar: 250 calories, 12 grams of fat, 27 grams of sugar
Reese's Peanut Butter Cup: 210 calories, 13 grams of fat, 21 grams of sugar
Keep in mind that this study was relatively small, non-randomized and non-controlled. While there needs to be more research on exactly if and how chocolate benefits the body, these results are certainly something to chew on.
And even though these studies link chocolate to improvements in your health, it's important to remember that a healthy diet and regular exercise can also help improve blood flow to the brain.
×
Related Links
Related Stories