Estimated read time: 3-4 minutes
This archived news story is available only for your personal, non-commercial use. Information in the story may be outdated or superseded by additional information. Reading or replaying the story in its archived form does not constitute a republication of the story.
Scott Haws ReportingOver the last 10 years, Super Dell Schanze has become one of Utah's most recognizable faces. But recent events, including his trial, the closing of Totally Awesome Computers and comments about the media following that announcement have a lot of people asking, what's the deal with Dell? Scott Haws got an exclusive look in to the world of Super Dell.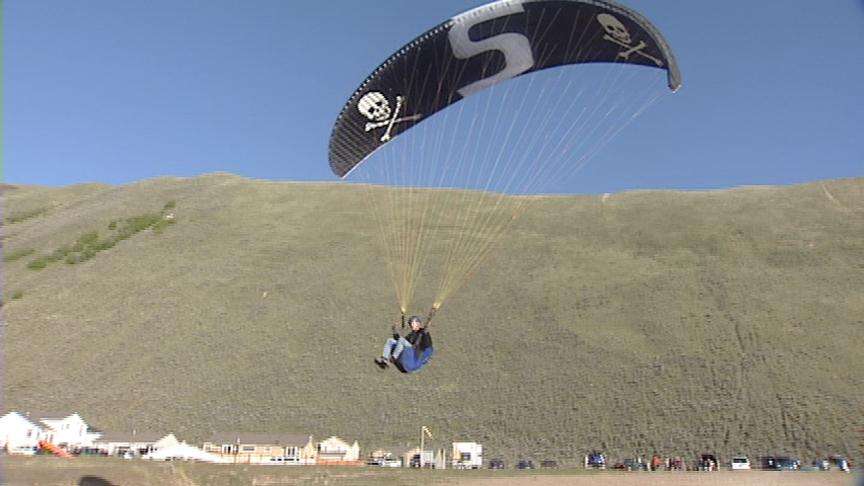 After announcing Totally Awesome was out of business, Dell Schanze approached me off-camera and asked "When are you going to start reporting the truth?" So I offered Dell an opportunity to show the real Dell Schanze and give you a chance to try on Schanze's shoes, if you will. He kindly accepted.
Welcome to the high-flying world of Dell Schanze, where the sky is a sanctuary. But recently, the man who calls himself Super Dell has been grounded by some Super Problems, problems he blames entirely on the media.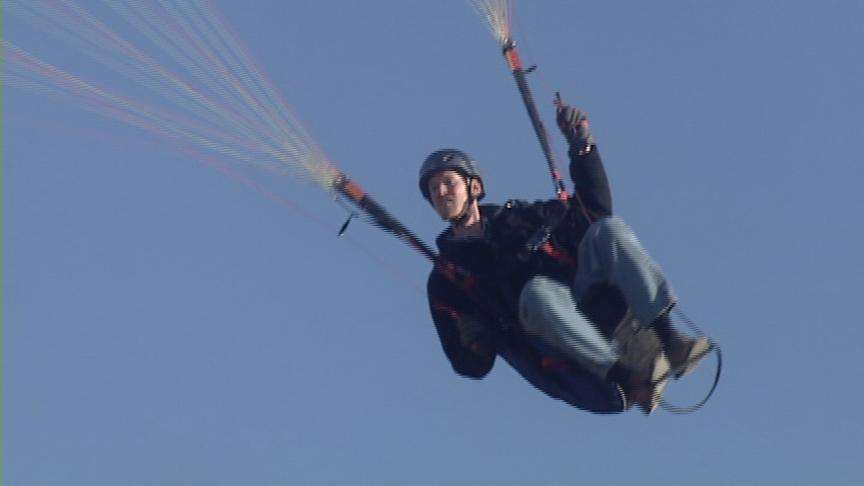 Dell Schanze: "You took an enthusiastic, outgoing, friendly guy and tried to make him look psycho. It's totally and completely backwards. That's not me."
To prove his point, Schanze invited us into his very well guarded world to see for ourselves. He lives in a cozy mountain home, complete with a six foot electric fence topped with razor wire. Excessive to some, a necessity to Schanze.
Dell Schanze: "No, it's not excessive. You get Elizabeth Smart, it happens all the time. You can't even be remotely too careful."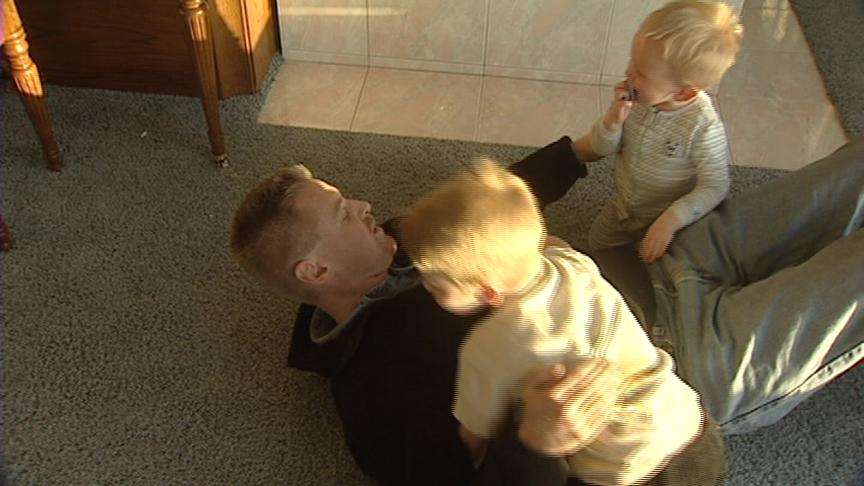 And Schanze says he has plenty to protect. He and his wife Teresa have four kids, two girls and two boys, ages 2 to 12. According to Schanze, this is the real Super Dell.
Dell Schanze: "People are missing out on the real Super Dell. The real Super Dell is the nicest guy on the planet and it's kind of sad that people don't get to experience something like that because of a misconceptions."
Schanze admits his often arrogant and cocky persona on camera rubs some the wrong way. "Not my fault," says Schanze.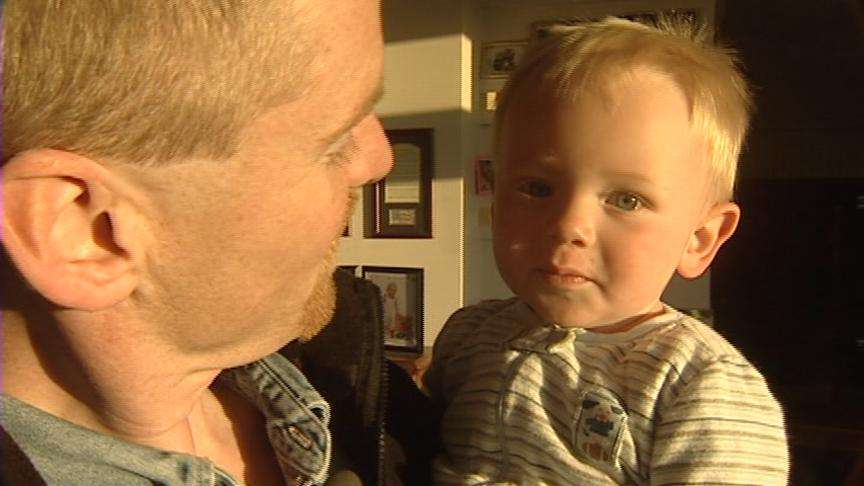 Dell Schanze: "Just because I think I'm a superhero and I love me and I think I'm great doesn't mean I think anybody is beneath me. All I'm trying to do is say, 'Hey, everybody should be the center of their own universe. Everybody should be happy with the way they are. It's not an arrogant thing; you only take it wrong if you have a low self esteem and don't really comprehend where it's coming from."
In fact, in some ways, Schanze considers his polarizing personality somewhat of a blessing.
Dell Schanze: "I kind of like being me because I have a neat ability to quickly polarize people, because mean people will be extremely mean to me and nice people will be extremely nice. So I get to tell very quickly whether somebody is a good person or a bad person."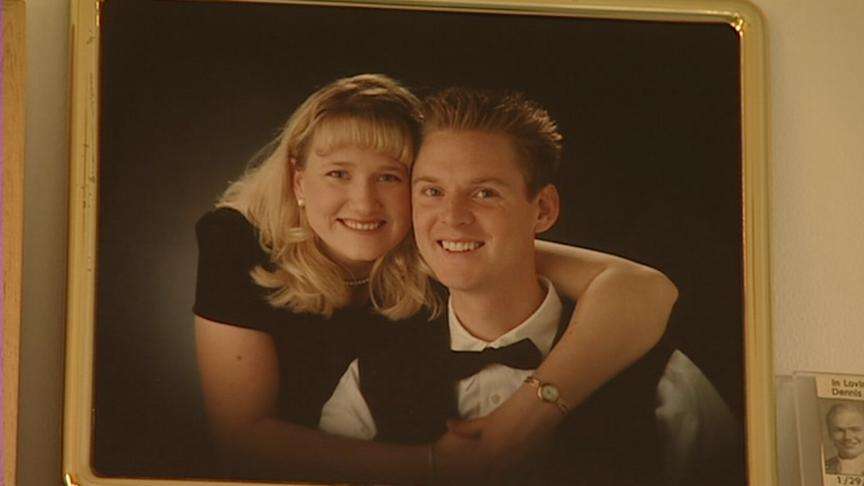 So what now for Super Dell? Totally Awesome is no more, his trial is over?
Dell Schanze: "I'm Super Dell. I'm always going to be able to take care of myself, no matter what. I'm a superhero. I should be used as the example. I'm not the one to be concerned about. I'll be able to take care of myself."
At one point during the interview, Schanze said he was poor, no more Jaguars, no more Vipers. Instead, he's now driving a leased Volkswagen diesel. He knows because of his public persona, people won't feel sorry for him. And Super Dell, being a super hero, isn't asking for any sympathy.
Monday morning on Eyewitness News Today, Super Dell explains why he feels the media is to blame for the downfall of Totally Awesome Computers.
If you're interested in seeing Scott's interview with Super Dell in its entirety, we have it here at ksl.com.
×