Estimated read time: 3-4 minutes
This archived news story is available only for your personal, non-commercial use. Information in the story may be outdated or superseded by additional information. Reading or replaying the story in its archived form does not constitute a republication of the story.
Scott Haws reporting President Thomas S. Monson has a special concern for the youth of the Church. Six years after he was called to the Quorum of the Twelve Apostles, President Monson began serving on the National Executive Board of the Boy Scouts of America. Nearly 40 years later, he's still on the board.
When you talk to people who personally know President Monson, you quickly get the sense that, as a boy, he didn't miss the scout meeting where they learned the Scout Oath and Scout Law. They're words he lives by.
"President Monson personifies the Scout Oath 'On my honor, I will do my best to do my duty to God,' and if that's not Tom Monson, I don't know what is," said Roy Williams, former chief scout executive of the Boy Scouts of America.
President Monson has received nearly every award there is in Scouting, including international Scouting's highest award: the Bronze Wolf. Yet, some might say his favorite award is his pigeon-raising merit badge from his youth. That award is no longer offered.
"President Monson has never forgiven the Boy Scouts of America for getting rid of the pigeon-raising merit badge. It's kind of a thing with him," Williams said.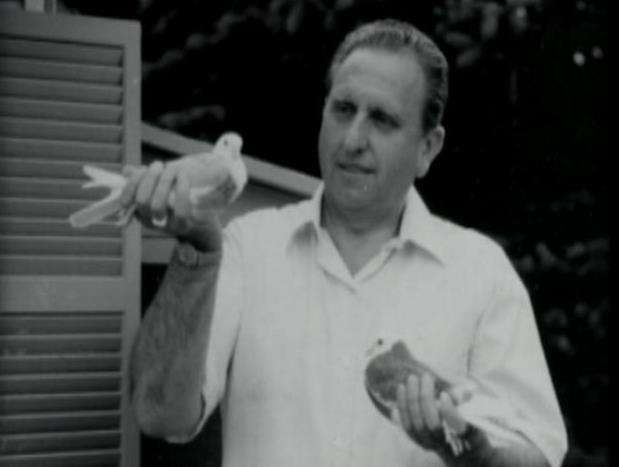 President Monson has continued his pigeon hobby, but his dedication to Scouting runs much deeper. Just ask the man who's responsible for all the young men in the Church. "He has a vision that's very much the same as Baden Powell's was, in that is Baden Powell's was never just to teach boys Scouting skills but it was to teach character," Presidetn Charles W. Dahlquist II, general young men's president for the Church.
Like many other church leaders before him, President Monson feels the teachings of the Church and Scouting values go hand in hand saying, "In this world where some misguided men and women strive to tear down and destroy great movements such as Scouting, I am pleased to stand firm for an organization that teaches duty to God and country, that embraces the Scout Laws. Yes, an organization whose motto is 'Be prepared' and whose slogan is 'Do a good turn daily,'"
"I don't know anyone who is more one-on-one oriented than President Monson," Dahlquist said.
Over the years, Dahlquist has accompanied President Monson to many Scout jamborees and says he's always amazed at his ability to focus on the individual. "He can go through a sea of bodies and be able to pick out the one, and to be able to kneel down and be able to talk to a child or to a young man or a woman, and it makes all the difference, not only in their lives, but to those who are with them," Dahlquist said.
Former general authority John Sonnenberg knows what it's like to be singled out by President Monson. "There was a crowded sidewalk, and the people were evidently going to a meeting, and he, as tall as he is, he stood above the crowd and he saw me about 10 feet away going in the opposite direction and he said, 'Hi, Johnny!' And I was shocked. I was shocked."
Sonnenberg and his wife, Joyce, have known President Monson and his wife, Frances, for nearly 40 years. Again, it's President Monson's personal touch that has touched them.
"I remember one time we attended a viewing with him of one of our dear friends, and as he went over to the casket to view our dear friend, he put is hand upon her hand. I don't know what he said but he smiled as if to say, 'Everything's fine. You're going home,'" Joyce recalled.
"He is so genuine, so thorough, so compassionate...attentive, he listens. But he's very decisive. He makes a decision and he knows his position"
You can add trustworthy, loyal, helpful, friendly, courteous, kind, obedient, cheerful, thrifty, brave, clean and reverent, and perhaps you get to the core of President Monson.
×
Most recent Utah stories