SALT LAKE CITY — Since the John Stockton and Karl Malone days, when the Utah Jazz were just a Michael Jordan shot (or some would argue push-off) away from the chance of winning an NBA title, the franchise has been talking about building towards being a championship contender again. Now, 10 years after Stockton walked off into retirement and Malone flew to Los Angeles to chase a title one last time with the Lakers, the Jazz can legitimately back up that claim.
The Jazz are rebuilding and with that comes lots of pain and losses — and that's OK. It's better than being average or mediocre every season.
That's what the Jazz have been for the most part in the last decade. Just good enough to usually make the playoffs. Not strong enough to have a realistic shot at winning a title. Not consistently bad enough to get great lottery picks to draft potential stars.
Outside of trading up to draft Deron Williams at No. 3 in the 2005 draft and then sending him off to Brooklyn to acquire lottery pick Derrick Favors and using the third overall selection in 2011 on Enes Kanter, the Jazz average draft selection has been 17th (they did not have a draft pick in the first round of the 2012 draft). Then this past season, with a roster full of free agents to be, the Jazz finished in the worst possible position — 14th. Just bad enough to miss the playoffs. Just good enough to be out of the lottery.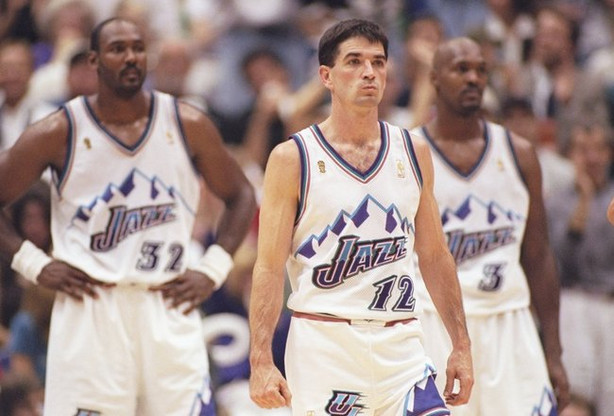 Welcome in new general manager Dennis Lindsey and his common sense approach. You see, Lindsey has a championship pedigree. He worked for a team in San Antonio that won multiple titles. He knows a small-market team must build through the draft to have any shot to become true contenders. As Jazz fans know all too well, superstar free agents won't come to a place like Salt Lake City. At the same time, the team must have financial flexibility to find those solid free agents that can add to the core and continue to move the team forward.
Case in point: Sitting with the 14th and 21st picks in this past draft, Lindsey orchestrated a deal to move up to No. 9 and select what most projected was the best point guard available — Trey Burke. Judging by his summer league performance, time will tell if Burke will pan out, but the move was pure common sense. The Jazz needed a point guard, so why not trade up to get the best on the board?
Then with $24 million to spend just to get to the NBA minimum salary threshold, Lindsey traded with the Warriors to get the expiring contracts of Andris Biedrins, Richard Jefferson and Brandon Rush to go along with two unprotected first round picks and two second round picks.
This officially signaled that the Jazz were going to go young, something I have argued they should have done the last two years. Better late than never. The deal provided veteran role players who could come off the bench but yet not be threats to the younger players. It also provided future picks where the Jazz could be flexible in future drafts to pick up more assets or use in possible trades to move up for players they truly covet.
With the expiring contracts, it provides the Jazz financial flexibility to pursue free agents after next season. Say, for instance, Burke really struggles next season. The Jazz could take that money and throw it at a legitimate point guard to fill that void. By finally playing the younger players, they can give them a full season before assessing what they can do, deciding who to throw money at to retain and address those who fail to live up to expectations by targeting players in free agency or by making trades. Again, all common sense moves.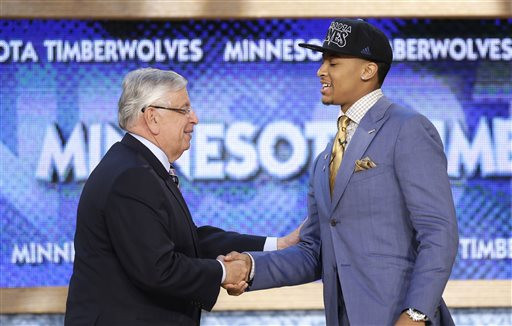 Now, obviously there is a major downfall in this rebuilding approach as well — losing. Jazz fans need to expect plenty of it. There is a lot of risk involved in that. It forces Lindsey to be right more than wrong. If these younger players don't pan out, then the typically stable Jazz could become a perennial loser and will see many rebuilding projects in their future. But if Lindsey continues to use common sense, making the right decisions and the Jazz end up with a high lottery pick in next year's loaded draft, this team could eventually accomplish something Stockton and Malone could not — an NBA title.
Then the Jazz organization's proclamations of being championship worthy can be more than an empty promise.


Kevin Graham co-hosts Gunther and Graham, 3-7 p.m. on 1320 KFAN. He is also the founder and editor of www.SportsMashup.com. You can follow him on Twitter @KevinGrahamKFAN and like him on Facebook (SportsMashup).
×