SALT LAKE CITY — Tuesday I attended the inaugural downtown symposium which was organized by the Downtown Alliance. There was much to celebrate in the way of accomplishments at the symposium. However the Salt Lake Chamber's President and CEO, Lane Beattie, asked a very important question: what comes next?
Anyone living, working or spending significant amounts of time in downtown Salt Lake City can attest to the significant amount of change and progress experienced in the area during the last several years. From new office towers to City Creek Center, Salt Lake's downtown not only looks different, but feels different. It can also be said that people are looking at downtown in a different way than they have in the past.
Inspired by my own experiences and the symposium, allow me to approach the topic of downtown from my area of expertise: commercial real estate. Professionals at the firm where I work (CBRE) inform me that while consulting with their clients, more businesses are asking themselves whether or not they should be downtown. This is an important observation, because there is a convergence of need and capacity.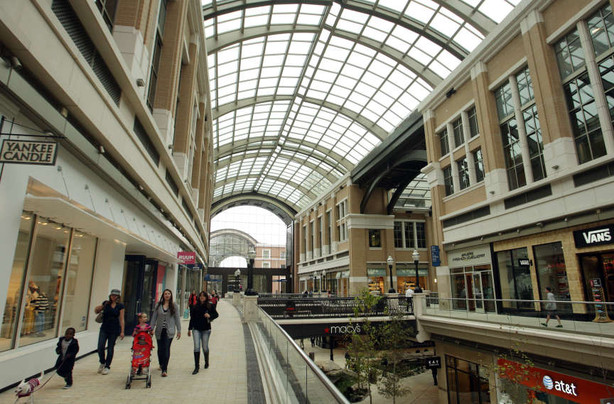 In the office sector, an uptick in organizations searching for larger blocks of space has been observed. While there are areas of high vacancy, blocks of contiguous space can be challenging to find, especially when factoring in the unique needs of certain companies. Due to tenants using space more efficiently and some relocations, larger blocks of space are available in downtown Salt Lake City.
In addition to the raw space requirements, businesses are sensitive to quality of space. As organizations are becoming more attuned to the needs and preferences of "Gen Y", overall office environment is becoming more important. Areas with a "cool" factor are in high demand and maintain lower vacancy rates. Not only is the area's reputation improving, but there is a cool factor to being downtown again.
Furthermore, as businesses continue to operate in an uncertain environment, expenses are in focus. From a commercial real estate perspective, companies are looking to increase productivity and maintain lower costs. This is accomplished through new workspace strategies. While these strategies re-imagine what the workplace should look like, they are also advantageous to businesses because space is used more efficiently.
This is where public transportation becomes more important. Access to public transportation is now a common requirement for tenants. With higher concentrations of employees, parking becomes an issue. Locations with sufficient parking for such requirements are in low supply. Consequently, organizations looking to increase the density and efficiency of workplaces are becoming more aware of the challenges presented by new strategies.
Public transportation is an important component of efforts to address the challenge of accommodating more employees in smaller amounts of space. With multiple TRAX lines (including connectivity to an international airport), FrontRunner and bus connections, accessibility to downtown is unmatched. These are just a few of the trends moving forward that will favor downtown Salt Lake City from a commercial real estate perspective.
Aside from commercial real estate, downtown Salt Lake has so much going for it. I always marvel at the majestic backdrop of Salt Lake, with the Wasatch Mountains towering over the city. When I travel, I enjoy the connectivity enjoyed as a hub city of one of the world's largest airlines. My easy commute is possible because of strategic investments in infrastructure. Furthermore, the local area's economy continues to perform well, adding to a vibrant feel in the community and enabling continued progress.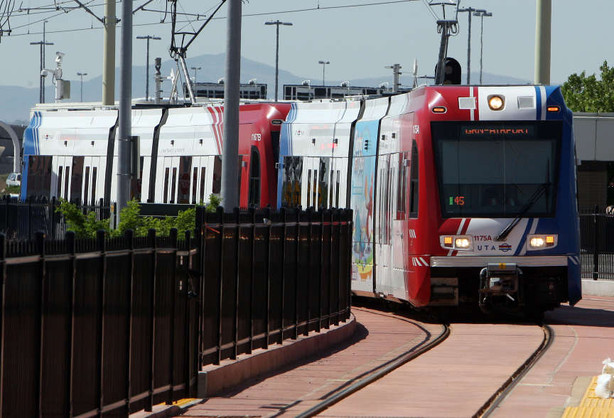 Going back to its beginnings, Salt Lake City has a tradition of moving beyond challenges to a level of admirable success. However, Lane Beattie's rhetorical question remains valid: what's next? That's the question of the day. As Lane correctly pointed out, there are no guarantees for the future.
Fortunately, a collaborative spirit seems to be embedded in the city's DNA. The kind of cooperation and coordination that made the 2002 Winter Olympic Games a success is still here. While we can be proud of the city's past achievements, I was reminded that a focus on the future must be maintained. The ingredients for success are here on a practical and conceptual level .
Now it's time to take advantage of current opportunities and imagine the future. There are many decisions that need to be made and issues addressed, whether talking about a convention hotel, investments in infrastructure (particularly transit) and of course, education.
All of these things will determine the future ability of the city to continue thriving. In my opinion, not only does Salt Lake City have the ability to grow and prosper, but this city and state serve as remarkable examples of what can happen when reasonable people work together for the common good.
×