SALT LAKE CITY — The promise was a way to own a beautiful home for a fraction of the regular price.
For a mere $199, a California company, Standard Capital U.S., would help anyone instantly find a foreclosed home to purchase and move right in. A Utah couple paid their money but is getting nothing in return.
Daniel Butler was beyond frustrated in his search for a new home. Then he and his wife stumbled across what they thought was their answer: a California company called Standard Capital U.S. Pay the company $199 and you get access to its list of thousands of homes going into foreclosure in Utah and around the country.
All Butler needed to do was send letters to those distressed homeowners to find someone willing to let him take over the payments on the rest of their mortgage.
"You wouldn't have to pay any kind of deposit," Butler explained. "And after a year you can take over the actual lease to buy the home. They don't do credit checks or any of that."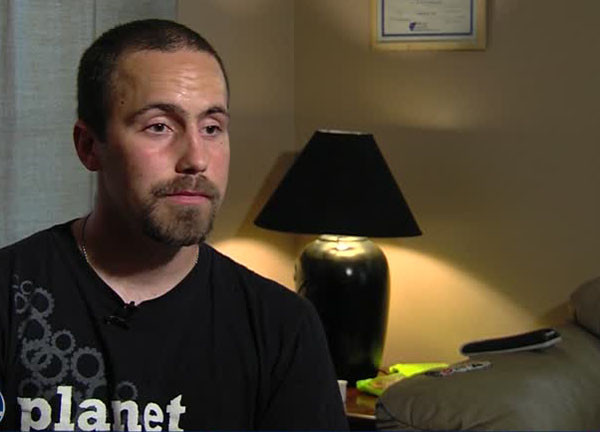 Butler said the company's phone rep told him if nothing panned out, he could call at any time and get his $199 refunded within 24 hours.
What have you got to lose? Unless, of course, the guy on the phone is lying. Butler paid up, got the list and sent the letters, as instructed.
"Over 200," he said. "We sent this to over 200 houses. Each time we sent a letter out we got a reply, something like return to sender, or person doesn't live here anymore."
Butler was glad the Standard Capital U.S. rep had promised a money-back guarantee. But then the guy on the phone changed his tune and said go see the company's website.
The website stated customers would have to wait 90 days and mail in five denial letters from homeowners in order to get a refund. Butler did not receive any homeowner responses out of the 200-plus letters he sent.
"They didn't tell us anything about that," he said. "Had I known, I would've said, 'It's too strange to me. I don't want to do the $199.' "
Jane Driggs of the Utah Better Business Bureau said, "No one is able to do it. It's like having no refund policy, essentially."
---
They don't care about their F rating. They don't care about what's on the Internet. They just want the money.
–Jane Driggs, Utah BBB
---
Driggs is familiar with Standard Capital U.S. The BBB has received more than 40 complaints about it in the past six months alone. The company has earned an "F" rating.
Just Googling Standard Capital U.S. spits out hundreds of more complaints, nearly all the same as Butler's.
"They want to get as much money as they can," Driggs said. "They don't care about their F rating. They don't care about what's on the Internet. They just want the money."
"There's no reason to pay one red cent," said Cal Musselman, president of the Utah Association of Realtors.
"A realtor will be able to provide that list free of charge with the assumption they'll work with you and help you find a house," he added.
Musselman believes assuming a mortgage with no money down in today's market is largely a fantasy. He said owners of homes going into foreclosure are behind on payments and the bank wants those caught up.
Also, usually more is owed on the home than it's worth, and the mortgages likely will have a much higher interest rate than that for a new loan.
Suspicions
A few things about Standard Capital U.S. look suspicious.
Its address is just a mail-box drop. It provides no real address.
This is a California company doing business in another state. If I were running a scam, I would never do business in my own state. It can be very difficult to get enforcers to track down a company when it's not located in their own state.
"If I took out a loan four years ago at 6 percent or 7 percent interest and I offer that to be assumed, why would the consumer want it when they can go and get a loan for 3.5 percent or 4 percent?" Musselman asked.
What about taking over a mortgage without a credit check? Musselman said nothing could be further from reality.
"A lender is not going to take a risk on you unless you qualify under the same parameters that the loan was originally given," he said.
So, Butler's experience with Standard Capital U.S. was less than ideal.
"That's $199 you might as well stick in a trash can," he said.
KSL asked Standard Capital U.S. four times for a comment but got no response.
×
Photos