Estimated read time: 2-3 minutes
This archived news story is available only for your personal, non-commercial use. Information in the story may be outdated or superseded by additional information. Reading or replaying the story in its archived form does not constitute a republication of the story.
SALT LAKE CITY — The unseasonably high temperatures of early summer 2013 are wreaking havoc on some Wasatch Front roadways.
The Utah Department of Transportation reported that excessive heat has caused some area highways to buckle, prompting numerous repairs.
Over the past few weeks, crews have had to repair or replace small sections of road that have been damaged by the region's recent heat wave, UDOT spokesman Adan Carrillo said.
Highways are equipped with "expansion joints" that are designed to mitigate contraction and expansion due to changing weather conditions, but years of wear have begun to take a toll, Carrillo said.
"With the amount of heat we're experiencing, the joints are saturated with dirt and debris, leaving little to no room for these concrete panels to expand," he explained.
The "buckling" occurs as a result of the inability of the joints to function properly and eventually requires maintenance or replacement, Carrillo said.
Recently, crews replaced sections of concrete on I-15 near 9000 South, he said. In addition, work was also completed on aging sections of concrete on northbound I-215 around 3500 South on the eastside belt route. However, that area was repaired using asphalt rather than more expensive and more permanent concrete.
"We don't enjoy shutting down lanes of traffic, especially during the rush hour commute," Carrillo said. "If (the problem) is something that can be fixed right then and there, then (crews) will do it. But if it's something that needs to be fixed more permanently, then they will come back on the weekends."
For bigger projects, UDOT prefers to send out alerts days beforehand to warn drivers of impending lane closures and detours, he said.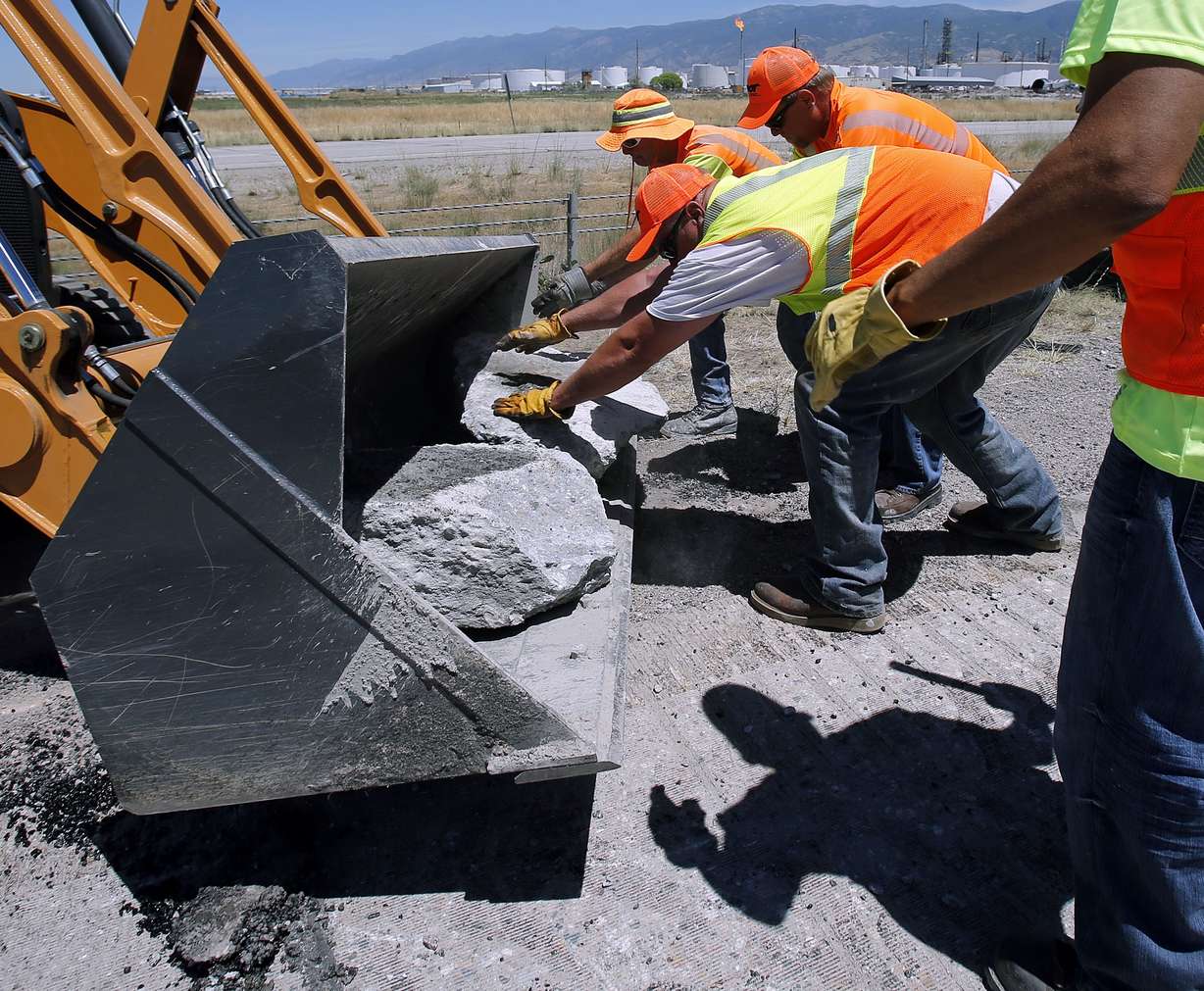 UDOT is already planning on repaving sections of highway on the south end of the Salt Lake Valley near Point of the Mountain, Carrillo said. The area is one of the oldest sections of pavement in the local interstate system and has been repaired using asphalt on several occasions, serving as temporary fixes, he said.
Currently, UDOT is using its available resources to maintain the area as well as possible until it can make the planned, long-term upgrades, Carrillo said. While last year was "more mellow" weather-wise, this year has been far more challenging, he said.
"Last year, we didn't see (heat like this)," Carrillo said.
However, UDOT has plans to add a lane in each direction in the south valley in the not-so-distant future, he noted.
"We'll have brand new concrete (there) within the next two years, so to make an investment in something that is going to be torn apart again just doesn't make sense," Carrillo said.
He said that until the permanent repairs can be made, the agency will "keep a close eye" on areas of potential buckling to ensure safety for drivers.
×
Photos
Related stories
Most recent Utah stories