SANDY — Fresh off a history-making night in its midweek Lamar Hunt U.S. Open Cup match, Real Salt Lake returns to the pitch Saturday in Major League Soccer play with its first road trip in seven matches, facing Toronto FC for the first time this season.
The Salt Lake club doesn't only enter the match right off a big night for the franchise with its Open Cup advance into the semifinals, but on a current six match win streak across MLS and Open Cup play.
The club hopes to carry its momentum into Saturday's match.
"I mean it's a good thing these games are coming fast," RSL forward Robbie Findley told the media following Wednesday's match. "Trying to get the rest in and take care of our bodies, but it is good to be playing again very quick. Of course we've been on a run and we've got to try and take that momentum on the road now."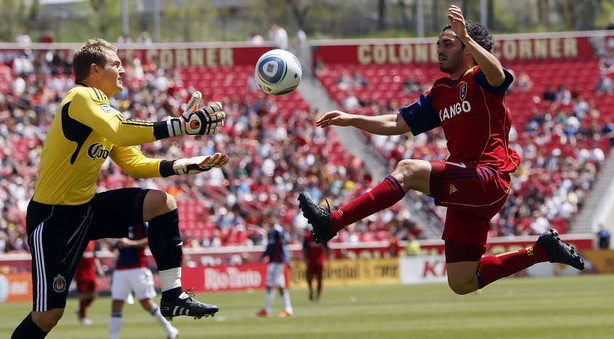 Looking to not only feed off its current momentum and extend its current win streak, the Salt Lake club will look to make history for a second time this week by taking away a win in a country it has never posted a victory in.
Never grabbing a win in Canada is something RSL head coach Jason Kreis has never been able to figure out, but not something he concerns himself with going into Saturday.
"There's a lot of complications with going to places so far away," Kreis said Wednesday. "Other than that, I can't really put my finger on it. I think there's a few spots where we don't do so well, and it seems like everybody wants to talk about them. We do pretty well in most places, and our record speaks for itself — we don't have to make apologies for why we can't win in one place or another."
Saturday's match will mark the start of the second half of the Salt Lake club's MLS regular season, and the Salt Lake club enters it on top of the Western Conference with 30 points and a 9-5-3 record.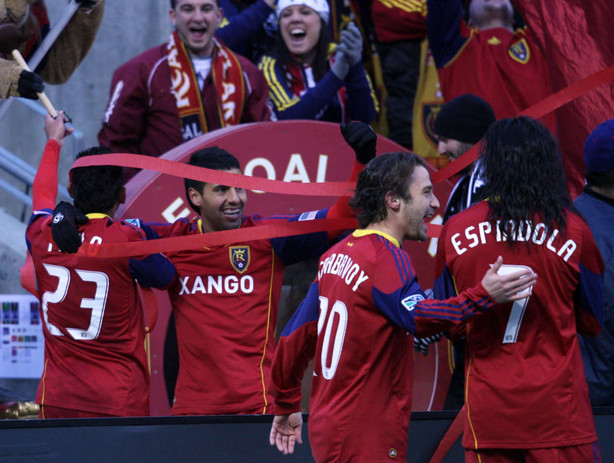 Toronto enters Saturday with just 12 points on the season in 15 games played and sitting in ninth place in the Eastern Conference with a 2-7-6 record.
The Claret and Cobalt will be without a couple of players Saturday due to international duty. Forward Alvaro Saborio departed Thursday for Costa Rica to meet up with his home country national team for Gold Cup action, while midfielder Luis Gil travels back to Salt Lake Friday following a short stint with the U.S. Men's National under-20 team in Turkey in World Cup play.
RSL will send three more players on international duty after its match with Toronto. Midfielder Kyle Beckerman, defender Tony Beltran and goalkeeper Nick Rimando will all join up with the USMNT in preparation for Gold Cup action after being called up Thursday morning.
Following Saturday's match in Toronto, the Claret and Cobalt will return to its home pitch Wednesday to host MLS opponent the Philadelphia Union, also for the first meeting this season.

Kira Terry is a sports writer covering Real Salt Lake for KSL.com. Follow her on Twitter, @kiraterry.
×