SALT LAKE CITY — In last week's column I asked readers to share their positive experiences with law enforcement and I appreciate all the emails I received. We can never hear that enough — sometimes we wonder if people really care. Our pay is at the whim of the city councils and mayors. Our rules on how we police can change monthly. So when we can at least get some recognition from the citizens we are trying to protect, it makes the job a little bit better.
Below are some of the emails I received, thanking various officers and police departments:
Rebecca Shanks
Recently I had some suspicious activity outside of my home. I was alone, with my 4-month-old son. It was during the day, while most of my neighbors are working. I called the police department and an officer was dispatched immediately. Within 20 minutes, the officer had searched the neighborhood and called me back to let me know that he didn't find the person who was snooping around but that he would be sticking around the neighborhood for the rest of the day, just in case. It's nice to know that they really are here to protect and serve. And I'm grateful for their willingness to check, even if this momma was a little jumpy about the situation. So, good job to my local Saratoga Sprigs dispatcher and police department!! I feel much safer and confident knowing you're here for us!
Taylor J
I just wanted to report an officer who helped me and my girlfriend replace a tire after it had blown out while traveling on the freeway. We were stuck in the left lane and hesitant to change the tire (it was the back right tire, about two feet from the north bound 80+ mph traffic). We called a tow truck but before he arrived, a highway patrol man pulled up behind us and helped change the tire and then proceeded to help us get back onto the freeway and to our destination! The officers name I believe was Officer Yader and I was so grateful for his help!
I don't like to get tickets, but thanks so much for keeping the roads safe!
---
I would like to give my thanks and kudos to Officer Bushnell, (I am assuming Unified Police due to the location of the call), for his vigilance in responding to a call last September 8th. That evening changed my life.
–- Jason Hill
---
Jason Hill
Hello. I would like to give my thanks and kudos to Officer Bushnell, (I am assuming Unified Police due to the location of the call), for his vigilance in responding to a call last September 8th. That evening changed my life and put an end to my daughters 15 months of indiscretion with her boyfriend. He could have just let them go, and I would have been none the wiser. Since that time they were separated by me, fought to stay together, and ultimately have called it quits. Such a shame. It was difficult to watch my daughter go through it, but I am glad it's over and we have finally seen the true nature of this young man.
Thank you again, Officer Bushnell. Your timely response that night was the icing on the cake: the boy didn't get to finish.
Sheldon B Stewart, Riverton Councilman
I just wanted to let you know that I enjoy reading your articles. In our city we see a lot of great things happening and I personally believe it is because of Chief Rod Norton and his effort to get out and be involved in the community. I can't say a bad thing about the staff he has assembled, Sgt. Clint Johnson and everyone else. I want to take one person in addition to them and talk about him. His name is Ed "Chuck" Malm. He is one of the COP (Community Oriented Police) officers working within Riverton. Prior to me being on the council Chuck came and visited with our neighborhood and helped us organize our Neighborhood watch, but it just wasn't a routine mundane experience, it was interactive and involved with great types on how to do things better, but it didn't stop there. Chuck started coming to our neighborhood parties and saying hi to us as he saw us at various functions.
Chuck has become a friend of ours within our neighborhood and he it feels like he is a part of the neighborhood family. I thought this was just something I got to experience until I started talking with other residents in other areas on an unrelated subject and then they would talk about Chuck at the neighborhood event. Chuck serves the community he loves and his family is part of that service. He is a caring father and involves his family in getting involved in our families. He truly "loves" the community he serves and I have found that with all of the officers within UPD that I come in contact with especially those assembled under Chief Rod Norton.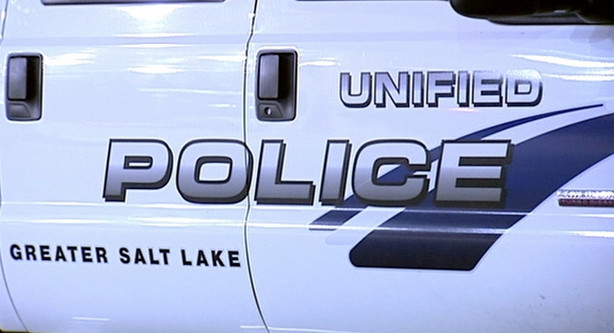 Thank you.
Matt Bowers
I wish I had more detail on the exact date and who the officers were, but I LOVE the sandy police force. Especially the younger guys. That sounds bad, but there have been some … arrogant older officers there that I had experience with. A couple of years ago I was at a meeting at about 10 p.m. and my wife was out of town. I had a 14-year-old daughter and her girlfriend home alone. I was only about 10 or 15 min away. I got a frantic phone call from my daughter about an intruder. I told her to call 911. Then I called 911. Dispatch was on the phone with my hysterical daughter and I think within about two min., five Sandy police officers were at our house.
When I got there, they had already calmed the girls down, and were in the process of carefully checking out the house. It was a false alarm. The great thing was that every one of them were polite, kind, not even one criticism about the girls freaking out over nothing or that it was a false alarm. They followed me around the house while I checked out nooks and crannies. I wanted to invite them all back for a barbeque someday.
I have five daughters and two boys — three of the girls adopted from dire circumstances and they have been the most challenging. One of the girls at 15 — who despises following any sort of rules — decided to disappear. The Sandy police helped me approach the people who were harboring her as a runaway and explain the consequences of their actions if they should take her in as a runaway and not notify me that she was there. They gave my daughter some great advice and examples of why it is unwise to run from home and why life has rules and laws to obey. She didn't listen, but I was very impressed with the officers.
I also want to thank you for your articles and your humor in them. The statement about the newspapers is true. It seems today newspapers in your driveway are simply a signal to kids and burglars that you're not home. Otherwise I use them to start fires at camp.
Teri Black
You asked for some compliments to Police Departments and since I enjoy your column immensely, here is mine: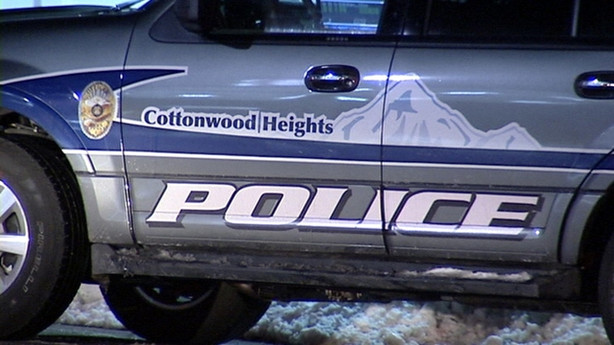 I was driving west on Fort Union Boulevard recently and had the "pedal to the metal" so to speak. It wasn't deliberate — I had my daughter-in-law and my granddaughter riding in the car and we were in a deep conversation about something. … It wasn't important enough to risk their lives, I am sad to admit. I was not paying attention as I should have and was going too fast. I did notice that after a while I saw flashing lights of the Cottonwood Heights PD in my rear view mirror. I pulled over and sure enough – I was guilty of going 10 mph over the speed limit.
My rather precocious granddaughter (who never lets us put the car in gear unless everyone is properly buckled) asked a multitude of questions about why a policeman was talking to grandma, why were his light flashing, why was grandma upset, etc.
My daughter-in-law patiently explained to my 4 year old granddaughter all of the answers to her questions in a way that she could understand.
Well, seeing that this was a chance to make an impression with a 4-year-old future driver, the officer was friendly, courteous and let me off with a warning, while at the same time reminding me of the precious cargo that it was my charge to protect.
My daughter-in-law and I were able to teach this precious little girl about abiding by the laws that are there to protect us. The officer taught my granddaughter that policemen are her friends and are there to protect us all — even from a lead-footed grandma.
Thanks for all you do.
Jaime Simon
I worked in Salt Lake City off of 3300 South. I had the pleasure of meeting Aldo Montes from the South Salt Lake PD and was awesome. Would stop by to check make sure everything was ok, that there wasn't any suspicious activity going on. Usually would despond himself within minutes or have another officer respond. Also SSLPD is awesome.
Joan Dallof
---
He came every other Friday — that was his day off — and worked with the children.
–- Joan Dallof
---
I am writing to tell you about a cop I have had the pleasure of working with for the past few years. Two years ago, Glen Smith, an officer with the South Salt Lake Dept enrolled his daughter in my Kindergarten class. He volunteered to participate in my classroom and I took full advantage of the opportunity! He came every other Friday — that was his day off — and worked with the children. Sometimes he worked one on one and other times, he worked with a small group of kids. The students not only had a positive experience with a man/dad but a positive experience with a policeman.
I made sure my students knew Emma's dad was an officer and a good friend for all of us, too. Many kids hear negative things about officers but I think my students will realize that cops are just regular folks. I really appreciated Glen's dedication to our class. Unfortunately, I did not have the pleasure of teaching his next child, but I know he volunteered in his son's class, too. I bet his son's teacher would agree with me that Glen made a difference! Thanks.
Thelissa Mead
I want to recognize the Ogden city police department for their officers that go above and beyond. Here's my story, my mom took her own life on Sept. 22, 2007 — a police officer was sent to my house to let me know my mom was dead. As I stood in my doorway the officer started by saying, "I'm sorry but I have some bad news." My mom suffered from bi-polar disorder and she tried to take her own life several times, he didn't have to say anymore and I broke down and started to shake and cry. This officer took me and gave me a hug and just held me and said, "I'm so sorry" — I remember feeling his bullet-proof vest and his belt, it felt so cold but his hug felt so warm and comforting. Up until then I saw officers as being unsympathetic and reserved. This officer was there to hold me up during one of the most lowest points in my life and I'm forever grateful to him for being there and I didn't even get his name, if I ever do I would (definitely) contact him and tell him how much his concern for me helped me so much.
Benjamin Reschke
I would like to recognize Detective Mark Falkner from SLCPD as being an outstanding Officer/Detective. Mark has worked for years and has been proactive at helping the tenants and patrons down at The Gateway Mall with his part time work. He even trains and helps keep those crazy security guards in line and has mentored several of them as they have moved on in their own law enforcement careers.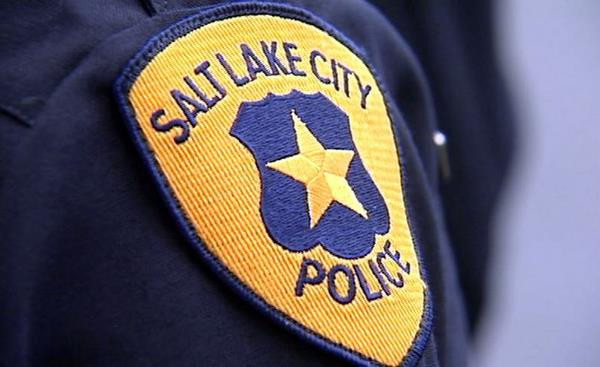 Detective Falkner recently joined the board of a group of law enforcement and less prevention professionals that meets together to combat shoplifting. Solving these crimes efficiently helps keep costs down for everyone and can even help solve more (important?) crimes like identity theft and human trafficking.
Ask-a-cop, Thanks for the light you shed on the world of LE. Your humorous and insightful approach helps all those who read the articles and fosters understanding between civilians, government, and emergency personnel.
Michael B Anderson
In your (ad) about securing systems you asked for a favor. I would like to report that the Lehi City Police Dept. has responded extremely well to car and garage burglaries in my neighborhood. They are always willing to listen and increase patrols during certain times, which has indeed decreased the incidences of such cases. They are a great police force of which I am proud to support.
Nicole Laughman
Hi, I do not know the name of the police officer that stopped me but I want to share my experience because it was very helpful. I had only been married for a week and running late for a lunch appointment with my new husband. I didn't stop all the way at a four-way stop and the office pulled me over. He expressed concern over my personal safety and it made me realize that if I had caused an accident to happen, it wouldn't just effect my lunch appointment (with) my husband but the family of those involved in an accident.
His concern for me made me look at police officers a different way because I felt important to him as an individual and I know he was just looking out for me and making sure I would get to my destination safely. I've thought about that experience many times since then and can honestly say I brake fully and look both ways at all stop signs.
Thank you for thinking of us as individuals!
As always, if you have a good story to share I would be happy to put it in one of my future columns. Thank you again for your positive stories and comments.

This article is for entertainment purposes only and should not be taken as legal advice. I do not represent any specific agency or government. Please send questions to askacop@ksl.com
×