This archived news story is available only for your personal, non-commercial use. Information in the story may be outdated or superseded by additional information. Reading or replaying the story in its archived form does not constitute a republication of the story.
Dr. Kim Mulvihill reporting Cold or hot, we love our caffeine, and pregnant women are no different. But a new study may make moms-to-be think twice about grabbing a cup of coffee or a can of Coke.
Researchers found pregnant women who consumed 200 milligrams of caffeine, or more, a day doubled their risk of miscarriage compared with pregnant women who had no caffeine.
Two hundred milligrams is two cups of coffee or about four cans of Diet Coke, and the risk is the same whether you get your caffeine from coffee, tea, hot chocolate or sodas.
The study also showed even women who drank less than two cups of coffee a day still had a miscarriage rate that was higher than women who didn't have any caffeine during pregnancy.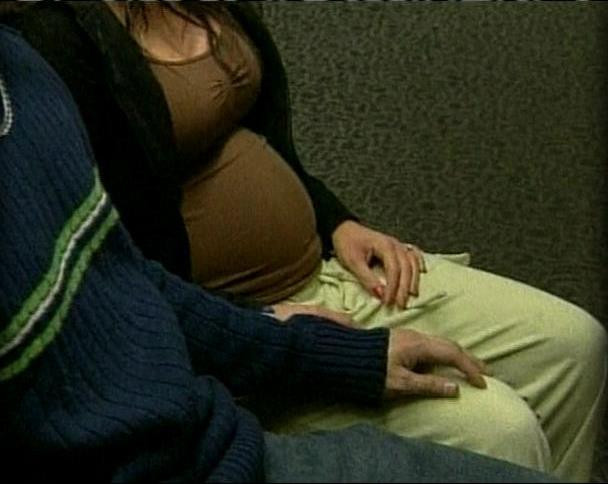 Why does caffeine pose a risk to baby? A high does of caffeine may constrict a mother's blood vessels. "If mother's blood vessel contracts too severely, the theory is that it can reduce blood flow to placenta," explained Dr. De-Kun Li, of Kaiser Permanente.
Scientists also believe caffeine can harm the fetus because the stimulant readily crosses the placenta but cannot be easily metabolized by the fetus's under-developed metabolic system.
To see how many milligrams caffeine is in your favorite 12-ounce drink, see the list below.
Milligrams of caffeine in 12 ounces of your favorite drink- Coffee (drip): 115-175 milligrams
Coffee (brewed): 80-135 milligrams
Iced Tea: 47 milligrams
Hot Tea (US): 40 milligrams
Hot Tea (Import): 60 milligrams
Hot Cocoa: 14 milligrams
Red Bull: 80 milligrams
Mountain Dew: 55 milligrams
Diet Coke: 45.6 milligrams
Dr. Pepper: 41 milligrams
Pepsi: 37.5 milligrams
×