SALT LAKE CITY — With spring camp in the books, the Utah football team now looks forward to a summer full of conditioning workouts in preparation for fall camp.
What did we learn about Utah this spring? Here are three answers surrounding the Utah football team coming out of camp.
1. Erickson making his mark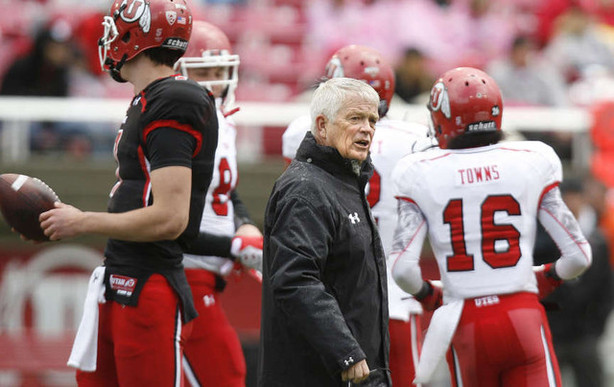 It didn't take long for new co-offensive coordinator Dennis Erickson give an identity to the Utah offense. Instead of overhauling the entire playbook, Erickson proceeded to make a few scheme tweaks to get the offense running on exponentially more cylinders than what fans have seen the past two seasons. The Utes used a balance attack in the spring, particularly showing off the depth at running back, where the Utes have four guys battling for the starting job in Kelvin York, James Poole, Lucky Radley and Karl Williams.
2. What a difference a year makes on the O-Line
Last season Utah went through fall camp and even into the first game not knowing who was going to start on the offensive line. This season that position group is one of the deepest on the team. Lead by All-American candidate left tackle C.J. Poutasi, the offensive line consistently performed well, allowing running backs to average over 5 yards per carry in the Red and White game.
3. Defense, Where Art Thou?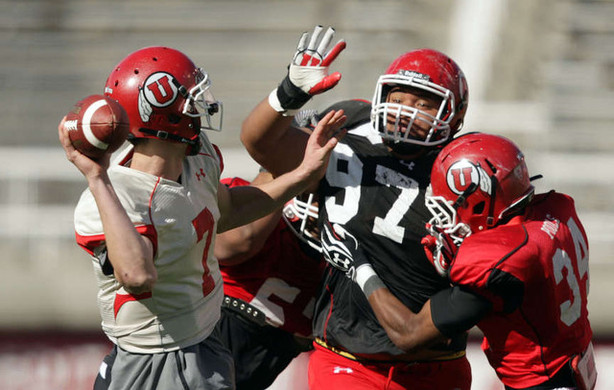 Perhaps the most telling thing regarding the Utes defensively this spring? That we don't know anything about how the defense will look this fall. With the majority of the projected starters sitting out most if not all of the spring practice sessions, it is hard to get a good read or project any expectations for this unit. Safety Charles Henderson, cornerbacks Keith McGill and Justin Thomas and linemen Tenny Palepoi and Steve Tuikolovatu all looked good this spring, but the entire defensive cast will have to look even better this fall for the Utes to be competitive in the Pac-12.
×
Related Stories