SALT LAKE CITY — Pregnancy rates for Utah teens have dropped dramatically, according to the Utah Department of Health.
In 2006, the department made a pledge to the National Campaign to Prevent Teen Pregnancy to reduce Utah's teen pregnancy rate by 20 percent by the year 2015, from 39.6 pregnancies per 1,000 girls to 31.7 pregnancies. The rate dropped 29 percent by 2011, though, to 27 pregnancies per 1,000 girls.
Laurie Baksh with the Maternal and Infant Health Program said the drastic reduction speaks to the success of several programs.
"We're thrilled that the messages are getting across and that our teens are delaying parenthood until they are more financially and emotionally prepared," she said.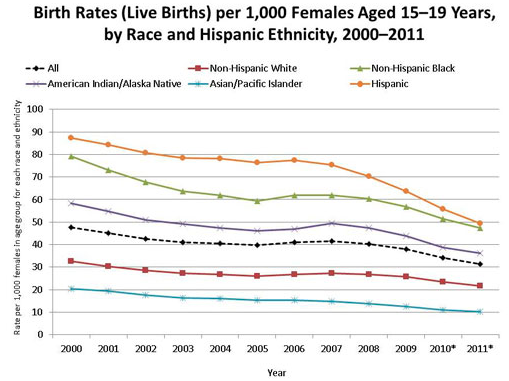 In real numbers, teen pregnancies went from 3,852 in 2003 to a high in 2008 of 4,334. Then, the rate dropped to the state's lowest number in 2011 with 2,976 teen births.
They credit 1,300 fewer births and abortions to two federally-funded programs: "abstinence only" and "personal responsibility," aimed at educating both teenage girls and boys.
Baksh also said that a CDC report studying postpartum — or after at least one birth — use of contraceptives showed Utah teens have the second-highest rate in 16 states for using the most effective contraceptive devices: the IUD or the patch.
The Department of Health will start at the end of the year collecting data for a national study about the effectiveness of the "personal responsibility" and "abstinence only" programs to discover how effective they are when separated from birth control.
×
Related Stories