Estimated read time: 1-2 minutes
This archived news story is available only for your personal, non-commercial use. Information in the story may be outdated or superseded by additional information. Reading or replaying the story in its archived form does not constitute a republication of the story.
SALT LAKE CITY — The MacBook Pro 13-inch has been named the best-performing Windows laptop by a PC services company that performed "frustration analytics" on top PC brands.
Apple's MacBook Pro beat out other popular brands including Acer, Dell and Lenovo based on analysis of data points including crashes per week, average background processes and average boot time.
"The MacBook Pro is the most expensive PC among the top 3, but if you're looking for top reliability, the data is clear," wrote PC services company Soluto. "MacBook Pro is the best Windows PC on the market."
The main factor in the MacBook Pro's score was that every Windows installation on the computer was clean — there was no "crapware" installed on the laptop, in the words of Soluto.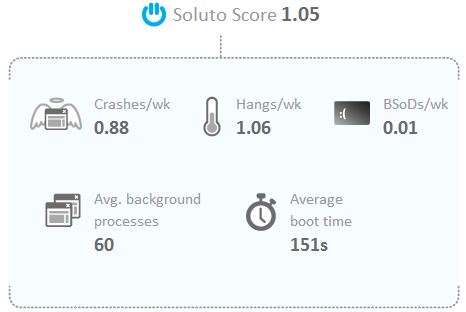 Soluto noted there are "definite disadvantages" to using Windows on Mac. It takes more effort to set up Windows on a Mac than to have it running automatically on a PC, the keyboard is not optimized for Windows and "there may be driver issues."
"On the other hand, the Mac has an amazing trackpad unparalleled by any PC, and has a very solid build," they said.
Soluto analyzed data from a sample of 150,000 laptops between Jan. 31 and April 1. The data included application crashes, application hangs, "blue-screens-of-death," boot time and background processes.
Also on the list was the MacBook Pro 15-inch with retina display, along with five Dell laptops, to Acer laptops and the Lenovo X1 Carbon.
×
Related Links