BINGHAM CANYON — Kennecott Utah Copper is working on plans to restore normal mining operations following a massive slide earlier this month.
Members of the media were given a tour of the area Thursday and got an update of where things go from here. The mine isn't closed, but 150 million tons of material still covers valuable ore.
"We believe that the salvageable ore, or where the value is, is actually just below the slide," said Kelly Sanders, president and CEO of Kennecott Utah Copper.
It's going to take some time to get to it, though, Sanders said. The positive news is that when the slide occurred, no one was hurt, and only a few pieces of equipment were damaged. The conveyor and tunnel system used in the area are still usable.
Sanders said the next step is to make the area safe to work in again. A new access road to the bottom is already in the works to allow equipment to begin removing the slide material and expose the ore once again.
"Over the next 120 days, we'll start to develop our long-term plan that will take us from the 50-percent production plan that we have now back to full production," Sanders said.
He said with the mining operation going at only half-speed for the foreseeable future, there are some serious business decisions to make. And part of the long-term plan is to figure that out.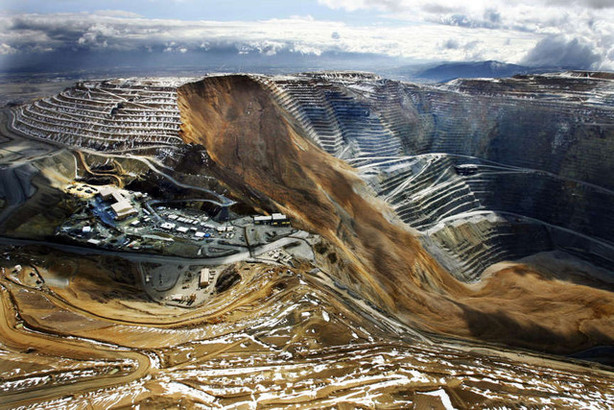 "We must reduce our costs in accordance with a production reduction," he said.
Some of the approximately 2,000 employees have already been asked to take vacation time and voluntary leave without pay-and some have. The company is doing its best to minimize the effects on the workers.
"We have been balancing the work with the employees and their skills already and have moved people to new tasks," Sanders said.
The total economic effect from all this is hard to calculate, but it will be felt.
"There will be a ripple effect throughout Salt Lake County from this," said Salt Lake County Mayor Ben McAdams. "This is an incredibly important part of our economy, and we will feel the effect of this."
There's no exact timeline in play to be back to full production in the mine, but Kennecott's CEO said it will happen.
"I remain confident that meeting the challenge that follows us, that the business will resume stronger and better," Sanders said.
×
Photos
Related Stories