KAYSVILLE — Police have released surveillance footage of a man suspected of stealing a laptop computer from a Got Mac store in Kaysville.
A man and a woman entered the Got Mac Store at 135 W. 320 North on Wednesday and left without purchasing anything. The man returned to the store alone later that afternoon, according to detective Jeremy Owens with the Kaysville Police Department.
Surveillance footage shows the man interact with a store employee, apparently watching the employee demonstrate the features of a computer. At one point, the employee goes to a back room.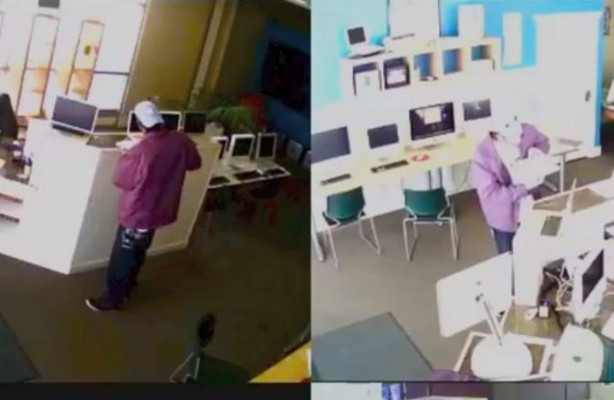 "The employee walked into the back room, and the suspect took the computer," Owens said. "You can kind of see him look around, then he gets up, takes the laptop and leaves."
Police are unsure of how long the man was left alone in the room. He can be seen in the footage taking a MacBook Pro from a counter and shielding it with his jacket before leaving the store.
Anyone with information can call Kaysville police at 801-546-1131.
---
×