TAYLORSVILLE — The Unified Police Department believes it has solved the Girl Scout Cookie caper.
Police have identified the two people believed to have stolen money from a group of girls who were selling cookies over the weekend.
Kayla Long, 24, was booked into the Salt Lake County Jail for investigation of theft, a class A misdemeanor.
Investigators believe her accomplice was Steven Andrew Kvenvold, 24. As of Tuesday afternoon, detectives were still looking for him.
There was an outcry from Utahns over the weekend after a group of Girl Scouts from Troop 2532 were robbed while selling cookies Saturday in the parking lot of Wal-Mart, 5469 S. Redwood Road.
A man had pulled up to their table, gotten out of his vehicle, acted like he was going to buy cookies, and then grabbed the cash box and ran. He got back into the car and drove off with a woman, police said.
The break for detectives came from extensive media coverage, surveillance video of the couple's alleged getaway car and tips from the public.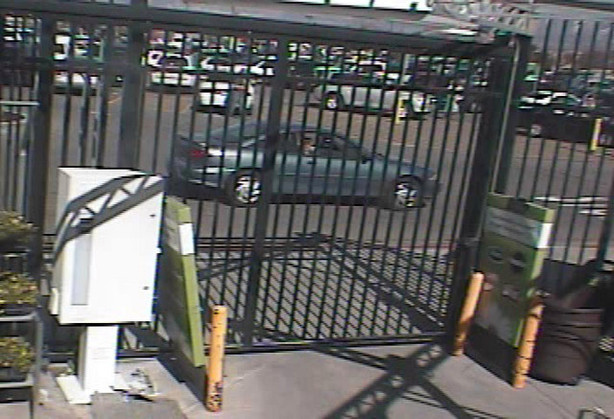 "We were able to identify the vehicle through surveillance video. … That video that we released to the media, that footage that was released to the community, led to the identification of the vehicle and that led us to the suspects," said Tracy Wyant, chief of the Unified Police Department's Taylorsville precinct. "The media coverage was paramount."
That car was registered to either Long or one of Long's relatives, Wyant said. After discovering who owned the car, investigators found out that Long had been booked into the Salt Lake County Jail shortly after the robbery for an unrelated incident.
The alleged vehicle used in the robbery was seized and impounded.
The motive in the cookie robbery was likely drug-related, police said. Wyant was not optimistic that any of the stolen cash would ever be found.
"Considering the circumstances surrounding this event, this investigation, I do not believe money will be recovered," he said.
Long has been arrested and charged several times over the past eight years, according to Utah state court records. Some of her recent convictions include possession of drug paraphernalia in November 2012, a misdemeanor theft charge that was amended from a felony in January 2011, and shoplifting in 2008.
In 2007, Long was found guilty of felony drug possession, but the case continued to linger through the courts because of continuous violations to her probation. Earlier this month, she was discharged unsuccessfully from a drug treatment program, another violation of her probation, according to court records.
Kvenvold's criminal history includes a conviction for attempted aggravated robbery in 2012. According to court documents, he robbed a cashier at a smoke shop at knife point. He was given a suspended prison sentence and served some jail time for that conviction.
Kvenvold was also convicted of misdemeanor retail theft in 2009.
Taylorsville Mayor Jerry Rechtenbach noted at a news conference outside Taylorsville City Hall on Tuesday afternoon that the Girl Scout Cookie robbery had sparked quite an out cry.
"As a community, I think we're all appalled at how this thing happened," he said.
Donations from the community made up for the lost cash, and the Girl Scouts have been invited to sell cookies at Taylorsville City Hall from 10 a.m. to 1 p.m. Saturday as well.
Police say the event should serve as a reminder for all groups doing fundraisers to be careful with their money. Wyant suggested troops put a limit on how much money they are in possession of at all times, and make frequent deposits of their cash in a safe place when needed.
The Girl Scouts of America said in a prepared statement it was "thrilled" to learn of the arrest.
×
Photos
Related Stories