SALT LAKE CITY — More than a dozen homes in Sugar House were affected after a blockage in a Salt Lake City sewer line led to a sewage backup.
Homeowners in the area of 2100 South and 2000 East noticed sewage entering their basements through drains at about 10 a.m. Saturday.
Homeowner Ted Roos got a call from his neighbor telling him he had sewage in his basement, went downstairs and found the same thing.
"Sewage was gushing out of the basement toilet, the bathroom and every drain I had downstairs," Roos said.
He saw about two inches of raw sewage on his floor and about eight inches of water in his basement. His neighbor had 14–15 inches of water in his home. Roos used a towel to block the toilet, and also tried to plug up the tub.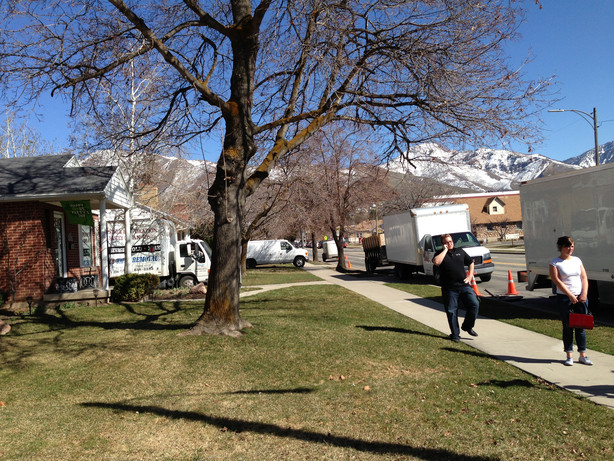 "There's nothing you can do," he said. "It's kind of a helpless feeling. You start picking things up and hope you got them out of the way."
The Wastewater Collections Manager for Salt Lake City said there was a backup in a 12-inch sewer line, but officials do not know what caused the obstruction.
The city used a high pressure cleaning truck to remove the blockage and said the line isn't collapsed or crushed, but flowing. Crews will send a camera through the line to take a closer look and identity the problem.
The city will work with the homeowners to pay for the cleanup, according to officials. Homeowners will have to file a claim with the city's risk management department.
Cleanup contractors said it could be a couple of days before the homes are completely safe from any contaminants.
×
Photos