ROY — A man has been arrested after allegedly targeting female minors by posing as a teenager on a social media website.
Luis Salguero, 27, was arrested Tuesday after an investigation by Roy police. Police in Riverdale, a neighboring jurisdiction, had been investigating reports of a suspicious person when they discovered information that led them to believe the person had been engaged in inappropriate activity in Roy.
Roy police were able to establish that Salguero had had sexual relations with a 15-year-old girl from Roy. In interviews with police, he also provided information that led police to believe there have been other victims.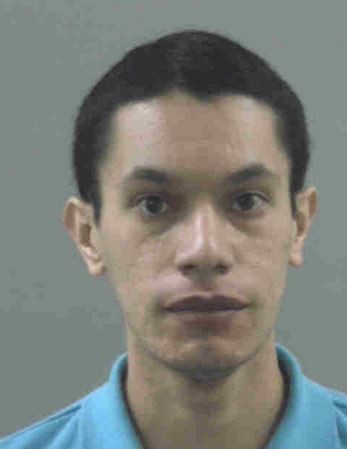 Salguero had allegedly been posing on meetme.com as a teenager by the name of Jon Anders, targeting young females for sexual encounters, according to Roy Police Chief Greg Winham. Winham said police have identified one victim and believe there to have been others in the Roy, Riverdale and Salt Lake areas.
Salguero is active-duty Air Force and stationed in Hawaii. He was visiting family in Magna and has been in Utah since Feb. 12, according to police.
"What we find as we look at the Internet and social media as a way to meet people is that predators come in all ages ... but the narrative and conversation that goes back and forth is predatory and looking for sexual relations," Winham said.
Winham said police would advise parents know which websites their children are visiting and what their children are doing on the sites.
"There's always going to be people who want to harm our children, and sometimes our children may not recognize it is a harmful activity that they are getting involved in when they are talking to people who they have absolutely no real knowledge of," he said.
Salguero was arrested on suspicion of unlawful sexual intercourse, a third-degree felony, and enticing a minor on the Internet, a class A misdemeanor. He was booked into the Weber County Jail.
×