Estimated read time: 5-6 minutes
This archived news story is available only for your personal, non-commercial use. Information in the story may be outdated or superseded by additional information. Reading or replaying the story in its archived form does not constitute a republication of the story.
Lori Prichard reporting
produced by Linda WilliamsSpike Your Juice. It comes in a colorful package and it turns the average glass of juice into an alcoholic beverage in days. The product's ingredients are essentially yeast and organic evaporated cane juice. Mix it with your favorite store-bought juice, use the provided stopper and let the mixture sit for at least two days. After that, you've got an alcoholic beverage.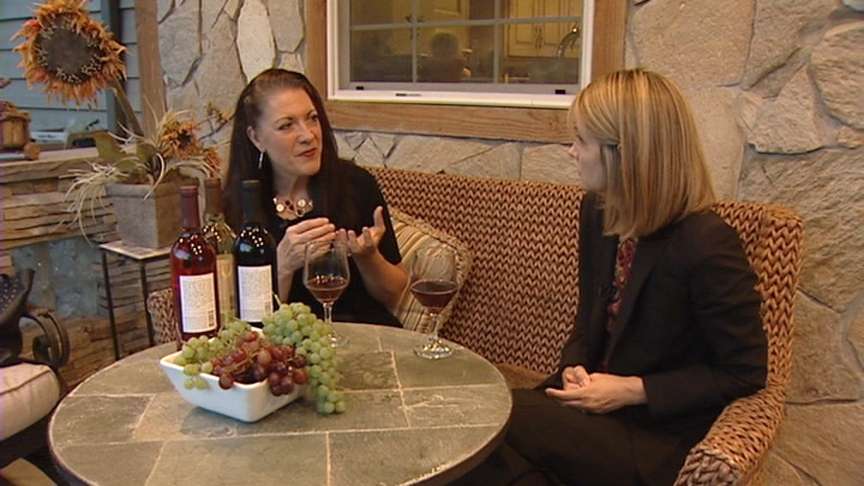 KSL News tested the product in two separate trial runs. We used grape juice in the taste tests, but the product suggests any juice can be used. Within 48 hours, the first juice we spiked had an alcohol content measured at 3 percent. After two weeks, the second juice we spiked had a 9 percent alcohol content, suggesting a stronger alcohol concentration the longer you let the product sit.
KSL News asked Wasatch Academy of Wine owner and wine expert Sheral Schowe to rate the product for us. "It's overwhelmingly sweet, not balanced with acid," she said of the two-day fermented juice. "I don't identify any alcohol in there, whatsoever."
"There is a lot of sugar in it," Schowe added. "A lot of fresh grape sugars, unrefined grape sugars, which is great. It doesn't seem manipulated by chemicals or extra added sugar."
The two-week-old version of spiked grape juice was a bit bolder in taste, according to Schowe, but not sophistication. "I still taste that grape. The fruit flavor is there, but the sweetness is not there," she said.
"Before, it was too young to even have any alcohol as the by-product but now the alcohol's there; the acid is there. But the fruit is flavorful, though, obviously gone from the front," Schowe said referring to the overwhelming taste of sweetness from the two-day version.
Schowe suggested those who might be interested in the product are individuals who want to learn how to make wine. She said this could be the very first step for those who may wish to learn the more sophisticated process of winemaking down the road.
However, Schowe did caution, "I wouldn't recommend it for people that are trying to just make alcohol for the purpose of getting a buzz."
Product easily accessible to minors?
It didn't take much for us to purchase Spike Your Juice. Even though it's not sold on store shelves in Utah, it is sold online. We simply ordered the product and put in our shipping and credit card information. We did have to verify we were over 21 years of age, but that was nothing more than checking a box.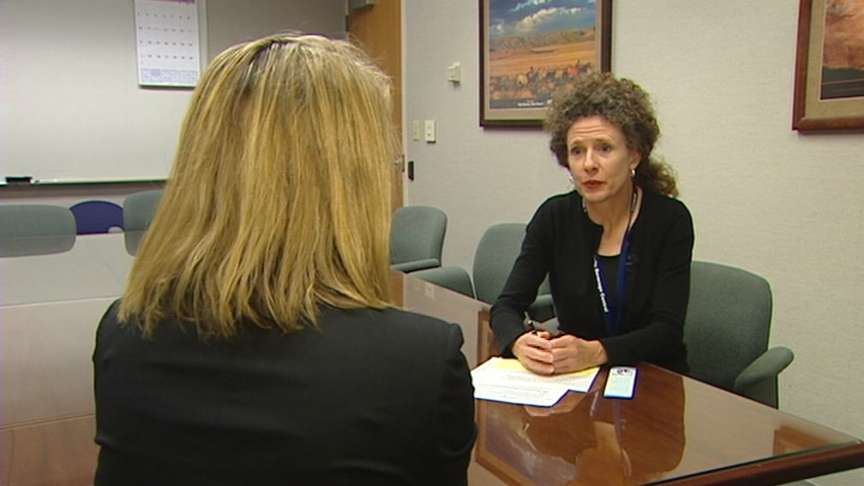 KSL checked with the Department of Alcoholic Beverage Control (DABC) to find out if the agency has regulatory control over products that transform seemingly benign items, such as juice, yeast and sugar, into alcohol.
"We don't have the authority nor do we have the ability to regulate yeast or any food ingredients," said DABC spokeswoman Vickie Ashby.
"By statute, we don't have the authority," Ashby added.
Ashby said because the product simply contains yeast and sugar there is, in essence, no alcoholic ingredient to regulate. It's what one does with the product that turns it into alcohol.
"I think the best thing we can do is what we're doing right now, which is making parents aware that, yes, this product is available on the Internet and their children could possibly be purchasing it," she said.
Parental Concern
Some parents we spoke with, however, called on the state to regulate products like Spike Your Juice. Products that can be easily accessible online with a few simple clicks of the mouse and a valid credit card number.
"They [kids] do not need any other way to get alcohol. This sounds like an easy way," said Share Wood, a St. George mother.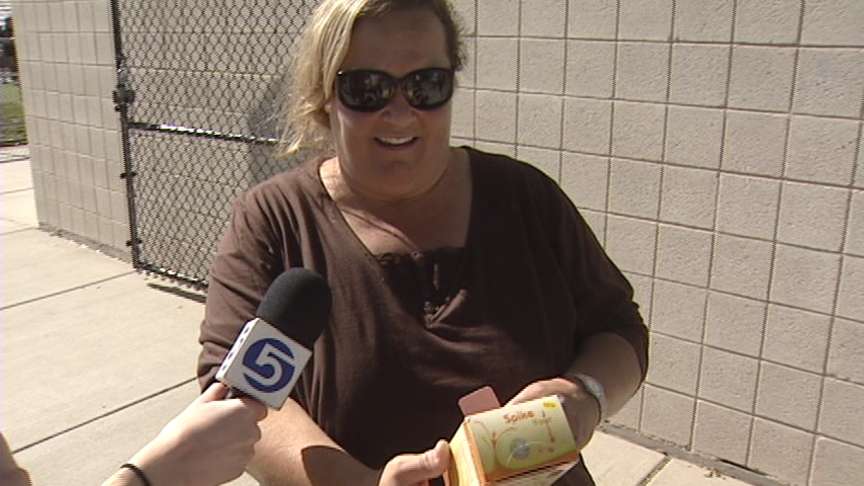 Another mom felt the same way, pointing out even the packaging's design and labeling look as if it's meant for minors.
"It just looks like it's meant for kids, just the coloring and design. It's something my 2-year-old would love," said Shannon Felts of Sandy.
"I think it's something that definitely is going to appeal to them [minors]. If it's turning to alcohol in two days, it's something they're going to grab and leave in their locker for two days and they're going to find ways to drink if they want to," Felts said.
Not Intended for Minors
KSL contacted Spike Your Juice's co-founder and president Stefan Rauber. He defended his product, telling us it's harmless.
"It's just yeast and juice," Rauber said. He added the concept of the product isn't conducive to underage drinking because it takes time, generally days, for the juice to ferment.
"What it doesn't do is encourage spontaneous drinking," Rauber said.
He also said prior to the launch of the product company executives thought through on how to keep it out of the hands of those under 21.
"We thought 'How could we be able to keep this away from minors?' We came up with the conclusion that we can't keep it from them. But if they really want to get drunk, this is not the beverage they would use," he said.
Because the company cannot police who purchases the product, what it has done is employ a Web service to track the demographics of its buyers. "The age group is 30-something to 50-something, the main target group. It's not the 18-to 20-year-olds, which is what we were afraid of," Rauber said.
E-mail: iteam@ksl.com
×
Related links
Most recent Utah stories