This archived news story is available only for your personal, non-commercial use. Information in the story may be outdated or superseded by additional information. Reading or replaying the story in its archived form does not constitute a republication of the story.
Reported by Lori Prichard
Produced by Linda WilliamsPROVO -- A Provo-based Web design business once lauded as one of Utah's fastest growing companies shut its doors last week leaving thousands of customers in a lurch. And there's also the former employees we've spoken with who say they either haven't gotten paid, or they have paychecks that bounce. But despite all of this, more questions remain. Did the company close down and just reopen under a different name?
HIT Web Design
HIT Web Design, formerly known as Heritage Web Solutions, is no stranger to us. KSL brought you an investigation almost a year ago detailing a laundry list of complaints from customers. But now, those complaints could hinge on flat-out fraud. KSL has confirmed the Utah County Attorney's office is investigating the company and how it operated.
Fibernet Corp.
"Fibernet tech support, this is John."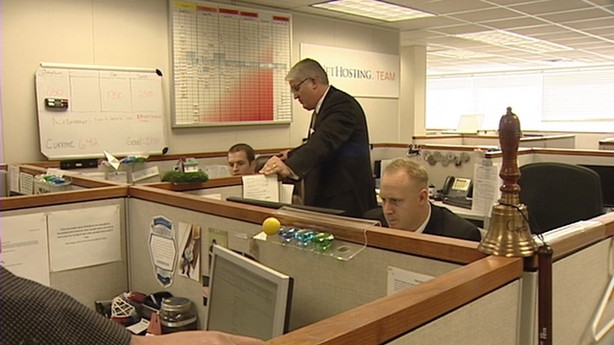 John and a host of other tech support staff are sitting in Fibernet Corp.'s home office in Orem taking roughly 700 calls a day from former HIT customers.
"It's been a mad scramble. I can tell you that. I haven't slept much in the last few days here," said Lane Livingston, the chief executive officer of Fibernet.
According to Livingston, the mad scramble began when HIT closed down last Tuesday, March 8th. A recording left on HIT Web Design's voice mail instructed callers to contact Fibernet. Fibernet executives tell KSL they had no knowledge that HIT was going to shut down and, subsequently, forward HIT's roughly 15,000 customers to Fibernet.
"We were clearly aware that they were struggling. On the other hand, we were not expecting this overnight and without warning," Livingston said.
Livingston says Fibernet, an Internet hosting service, is now hosting HIT customers without charge. Add those costs to the $90,000 Livingston says HIT already owes the company.
"We are very frustrated," said Lee Livingston, the chief financial officer for Fibernet.
Struggle to be Paid
"I'm probably about $2,000 right now," said Catherine Wilson, a former HIT contractor. Wilson was a Web page writer for HIT until the company shut down. This home-based contractor says she didn't know the company had shut down on Tuesday. She says she spent Tuesday working from home. She also worked on Wednesday. At least up until she received an e-mail from a HIT client.
"A client had e-mailed me and told me, 'Your company closed yesterday,'" Wilson said.
Wilson says she was surprised but not shocked.
"I had customers tell me they were being inaccurately charged for things that they hadn't ordered. At first, I didn't believe it. I thought they bought it and it's buyer's remorse -- something like that. But, I heard it time and time again," Wilson said.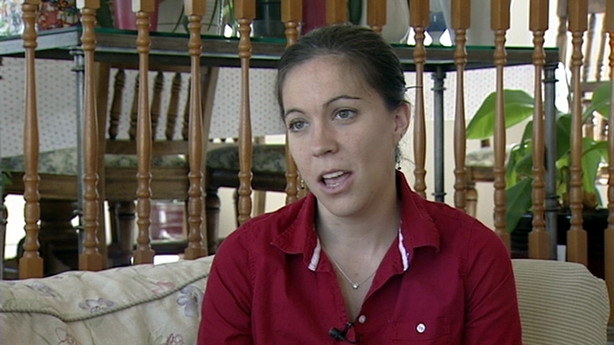 She also says that she heard from customers stories that they spent up to two hours waiting on hold in order to speak to someone in customer service -- a route the client had to take in order to cancel services with HIT.
"Suddenly, they would just be disconnected," she said. "So many employees and so many people were taken for so much money."
HIT Shuts Down
The day our cameras caught former HIT employees emptying the building, HIT's attorney was telling KSL that the company would make good on its debts.
"We intend on taking care of all of the customers and all of those employees who are needed to be paid for our wages," said Sonny Olsen, the attorney for HIT Web Design.
KSL has discovered there is a long line of people waiting to be paid.
For instance, Utah County records show HIT Web Design has had lien filed against it by Aetna Health Inc. for $44,788. Records also show HIT owes the IRS $17.1 million.
"We would just ask that the customers be patient another day or two while we formulate a solution," Olsen said.
A New Beginning?
Former employees tell us they suspect a plan is already in place. Eric Davis, the former marketing director at HIT, says he believes HIT is changing its name again -- like it did a couple years ago after customer complaints mounted.
"I was tasked with helping them transition names from Heritage Web Design to HIT Web Design," Davis said. "At the time they were suffering from issues of reputation where they had received so many complaints that they couldn't, I guess for lack of a better word, escape the name that they had built."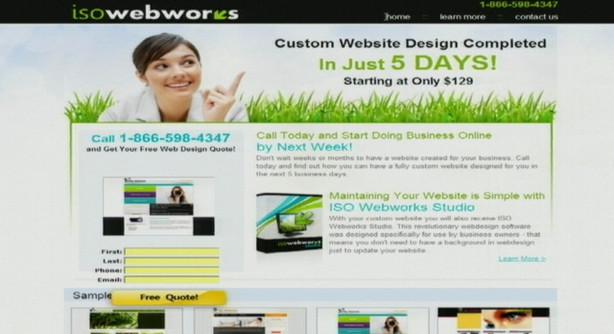 KSL discovered the very day HIT Web Design closed its offices in Provo, a new Web design company started up in American Fork -- ISO Web Works.
Davis directed us to ISO Web Work's landing page. It looks nearly identical to HIT's landing page.
"Exact same, even the code is the same. Nothing's been changed," Davis said. He should know. He says he designed the page for HIT.
"The software that they're selling on isowebworks.com is the same as what they were selling on HIT Web Design. The fulfillment promises are the same and it appears the people working on it are the same," Davis said.
KSL obtained the business registration for ISO Web Works, which was dated March 8, 2011, the same day HIT closed. The registration lists Kevin Morrill as the registered agent and Carrie Patterson as manager number two. Davis and other former employees have confirmed both Morrill and Patterson worked at HIT the day the doors closed. Former employees also tell us both have a relationship with President and CEO of HIT Web Design, David Aitken.
"I just know that Kevin Morrill is David Aitken's cousin and Carrie Patterson is David Aitken's little sister," Davis said.
Response from HIT Web Design and ISO Web Works
KSL received written responses from both HIT Web Design and ISO Web Works. HIT's attorney, Sonny Olsen, writes that HIT is "disposing of the company's assets and property, and evaluating the outstanding debts and liabilities of the company."
Complaints and Claims
For more information about complaints and claims against HIT Web Design:
Utah County Attorney phone number to call for HIT Web Design complaint form: (801) 851-8069
Email Address to Contact HIT regarding claims: ceo@hitwebdesign.com
Olsen also writes, "HIT's management team is hard at work collecting revenues and pooling assets to satisfy its obligations and will continue focusing all of its efforts to this task. Anyone with potential claims against HIT (including past employees) should immediately relate the details of those claim(s) via e-mail to ceo@hitwebdesign.com."
With regard to any relationship between ISO Web Works and HIT Web Design, Olsen denies any established relationship and states:
"HIT's management team is aware that another company named ISO which is comprised of a former employee of Heritage Web Design has started operations. However at this time it does not appear that ISO has taken any of HIT's proprietary information and or assets that could be used in winding up HIT's business affairs and paying obligations."
Kevin Morrill also states that there is not an established relationship between HIT Web Design and ISO Web Works. Morrill writes in a statement to KSL: "Mr. Morrill is a former employee of HIT Web Design and is in the same situation as many other former HIT Web Design employees. ISO Web Works is a new, exciting, and innovative company that is striving to be successful in a competitive industry. Mr. Morrill has hired some former HIT Web Design employees for their expertise and his familiarity with their skills, talents, and experience. The owner's of HIT Web Design are not employed by ISO Web Works or Remote IT Resources, nor do they have any ownership interests in either entity."
E-mail: iteam@ksl.com
×
Related Links
Related Stories