Estimated read time: 4-5 minutes
This archived news story is available only for your personal, non-commercial use. Information in the story may be outdated or superseded by additional information. Reading or replaying the story in its archived form does not constitute a republication of the story.
Debbie Dujanovic reporting
Produced by Kelly JustWith gold trading around $1,000 an ounce these days, are you looking into your jewelry box wondering if you see some fast cash - maybe even a lot of cash? You have probably watched and listened to the ads promising big bucks for gold you don't want or even use. Before you turn over your treasures, KSL 5 Investigative Reporter Debbie Dujanovic goes undercover and puts those claims to the test.
The ads make it all sound both foolproof and profitable. Take the high price of gold, add a little bit of effort and reap a huge return. But can you really transform your jewelry box into a cash register? The testimonials certainly make it seem so.
One GoldKit.com customer exclaimed, "Who knew it was this easy?"
"I sold my gold jewelry and took the vacation of a lifetime," said a Cash4Gold user.
A woman who did business with Goldpaq said, "I received $173."
So we decided to raid our own jewelry boxes and purchase a few pieces we could use to test the offers. We also enlist an expert, jewelry designer Dana Richardson, to examine, test and weigh our loot. Using the current price of gold, Richardson gives us an approximate scrap value for each piece. She suggests $13.86 for a 10-karat gold heart pendant; $23.89 for a 14-karat gold ring.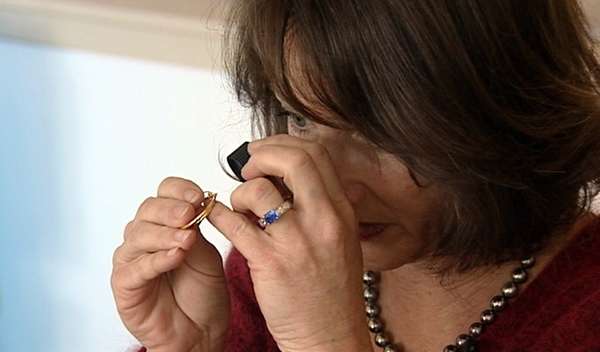 When it comes to cashing in your gold, Richardson said, "For something broken that you're never going to use again, why not?"
Next, we pick four companies to test. One is right here in Utah. The other three are national companies we found on the Internet. In each case, the online companies immediately responded to our inquiries. One sent a delivery man to our door to pick up the jewelry. The other two sent prepaid envelopes for us to fill and put back in the mail. We divided up our gold and silver, and waited anywhere from one to 10 days for our payouts.
First up - our experience with Cash4Gold. Our expert had figured this shipment was worth roughly $60. Cash4Gold offered us $9.58. In a written response, Cash4Gold did not address the price difference. Instead, the company said, "We stand by our 100 percent customer service guarantee and have successfully complete transactions for more than 700,000 customers."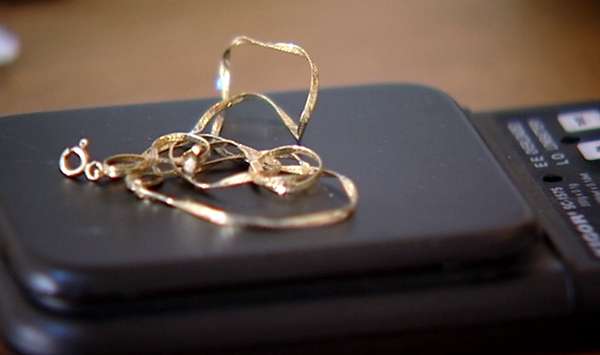 Next - our dealings with Goldpaq. Our expert valued these items at around $32. Our check arrived, made out for $2.12. By phone, Goldpaq told us they're the middleman and only pay a small percentage of market value. A statement from the company president said, "More than 95 percent of our customers are having their monetary needs satisfied at the time they sent their items to us, because our return check rate is less than 5 percent."
Then, it's Empire Gold. Our expert put the estimated value of this shipment in the neighborhood of $30. The company offered us zero. Empire Gold said we had screwed up by not understanding the payment chart on the company Web site means it will not accept less than an ounce of gold. Empire Gold said it was not put out by the mix-up, but we had to wait three hours for the delivery man to show up.
So far, the offers from the online companies total a not-so glitzy $11.70. But it's not all bad news.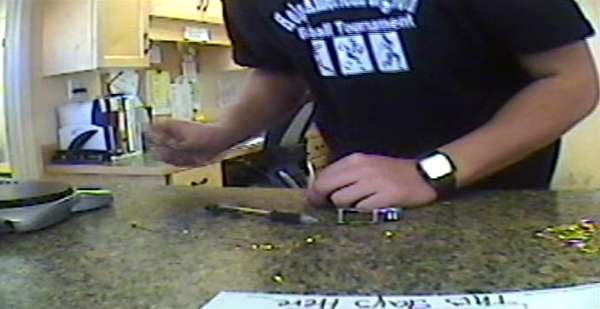 There's our visit to the local company we mentioned earlier, Cascade Refining. We used a hidden camera to make sure the Salt Lake City business treated us like any other customer. The offer we got this time for our gold and silver: $162.40. That's $40 more than our expert said it was worth. We went back to Cascade Refining and gave the news to the Vice President of Production Craig N. Wright II.
"Awesome," said Wright. "162?" he questioned. "Forty dollars more?"
Some possible reasons for the bigger payout include the fluctuation price of gold. Also, Cascade melts the metal on site. There is no middleman.
"We can assess exact purity of each piece, and then we're able to refine it directly," explained Wright. "That allows us to pay more."
What did our expert take away from our experience? It appears the best use of your time is to visit a local refinery where you can get an immediate estimate. If you don't like the number you hear, you simply keep your jewelry. If you do like the offer, you go home with a check.
This is just one of the things we learned about the process. For more pointers, CLICK HERE.
E-mail: iteam@ksl.com
×
Related links
Most recent Utah stories