Estimated read time: 2-3 minutes
This archived news story is available only for your personal, non-commercial use. Information in the story may be outdated or superseded by additional information. Reading or replaying the story in its archived form does not constitute a republication of the story.
**If you know a "Smart Woman" or if you think you have an interesting Smart Woman topic, you can contact Candice at cmadsen@ksl.com.**Candice Madsen Reporting
A Salt Lake woman has found a creative way to send letters in the mail. Her company is only a year old, but it has already caught the attention of a big name.
Stationary company Urbanity produces products that stand out and stand up. Meghann Kopecky from Urbanity says, "I really wanted to come up with something that would really stand out in the mail. You cut through all that clutter of pieces that you get."
Kopecky decided to create the company after shopping for wedding announcements. "We were looking for wedding invitations that were different, that were unlike anything anyone had seen. We decided we couldn't find that in the market so we made our own," says Kopecky.
She got the idea for her most popular item from her postman who told her you can send just about anything in the mail. She says, "So that got my wheels turning. OK, what could be different and fun to send and would be self-contained so that someone couldn't read the message? And it just came to me. 'Oh, message in a bottle.'"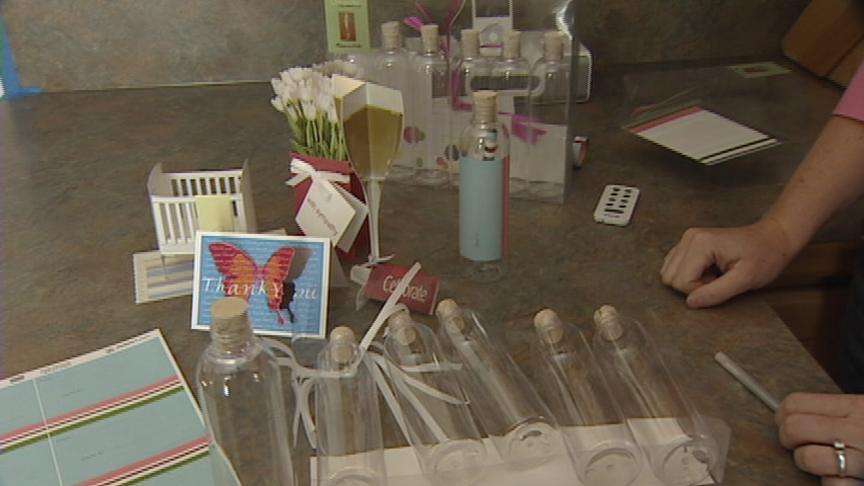 She just recently launched her Web site, and the timing couldn't be better. Her product is featured in the October issue of the Oprah magazine.
Kopecky says, "I did not think we'd be in Oprah this quickly. I really didn't. I've seen books on eBay. You need to persevere, follow up with editors for two years, and fortunately that was not the case we found." Meghann works out of her home and creates all the designs herself. "I'm completely self-taught. I sometimes frustrate printers because I didn't set up the file completely correct." But she must be doing something right. Urbanity products are now featured in retail stores across the country.
A little surprise in the mail that'll brighten anyone's day; just ask Oprah.
You can find a link to Urbanity by going to our related links.
And if you know of other creative things you can send in the mail let us know at KSL.com.
×
Related links
Most recent News stories