Estimated read time: 2-3 minutes
This archived news story is available only for your personal, non-commercial use. Information in the story may be outdated or superseded by additional information. Reading or replaying the story in its archived form does not constitute a republication of the story.
Utah researchers have found a new way to isolate specific subsets of breast cancer in a biopsy, a test that just might save a woman unneeded treatments to cure that cancer.
For some women, this new test could eliminate the need for chemo or radiation therapy, or any aggressive treatment at all. For the first time, it will open a window on a woman's breast cancer that is very specific and targeted for tailor-made therapy.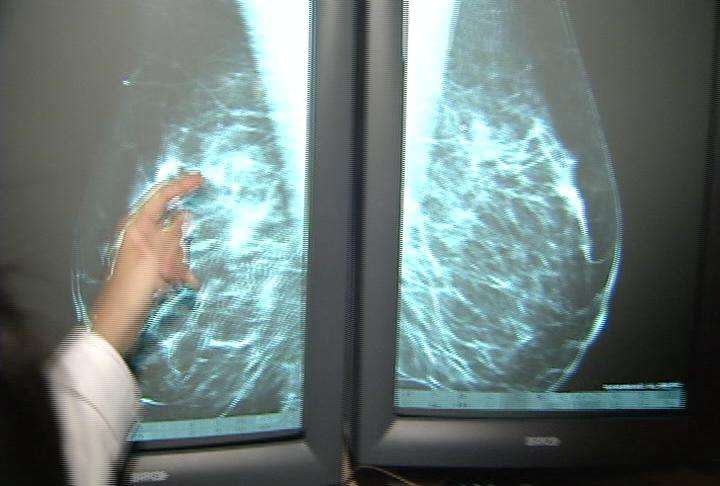 "I think I was OK with the surgery because I understood that. That is something I was familiar with, but the chemo scared me to death," breast cancer patient Kathy Carlson said.
Carlson is on a new-generation drug for breast cancer. She's also going through chemotherapy. She's had surgery, and may have to undergo radiation as well.
The treatment is effective, and Carlson's prognosis is good, but oncologists have long been looking for a way to identify the specific personalities of breast cancer so patients like Carlson won't have to go through more than they actually need.
"We found subsets of patients with tumors that are so benign that they just have to have the tumor surgically removed and they'll do fine, even without any additional treatment," said Dr. Philip Bernard, of the Huntsman Cancer Institute.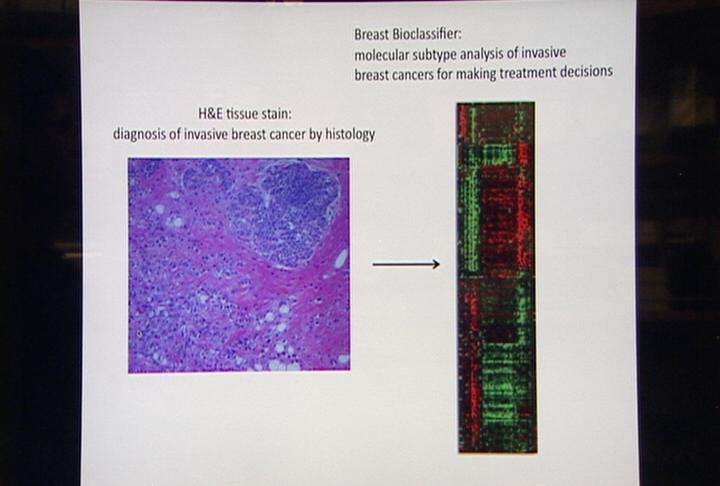 The new test goes beyond this traditional staining of the sample: Pathologists extract nucleic acid from the cells to identify 50 specific genetic characteristics of the cancer.
Researchers are able to identify over-expressed aggressive genes while and under-expressed genes. This is a much more complete portrait of the cancer and where it's going, if anywhere.
"Our test showed that we could predict with 97 percent accuracy those patients that will not respond to standard chemotherapy," Bernard said.
In other words, perhaps chemo isn't needed, nor radiation. Even more so, in some cases the test identifies a subset of women who can be cured without getting any treatment at all, other than the original lumpectomy.
Research took 10 years to complete and involved collaboration with several research groups. The test will be available later this summer.
E-mail: eyeates@ksl.com
×
Related links
Most recent News stories