Estimated read time: 2-3 minutes
This archived news story is available only for your personal, non-commercial use. Information in the story may be outdated or superseded by additional information. Reading or replaying the story in its archived form does not constitute a republication of the story.
More Utahns are without food this year, but with the help of their communities, many of them will once again have food on the table.
This weekend was the annual Alliance for Unity food drive. The goal of collecting 250,000 pounds of food along the Wasatch Front became a reality when Utahns and community leaders stepped up.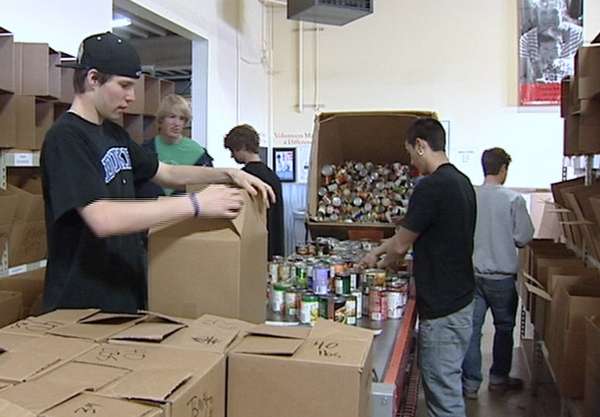 Television stations aired a public service announcement encouraging Utahns to contribute to Utah's food banks.
"I cannot believe the number of people who said, 'Oh, I saw you on TV and I hear you need food,'" said Pamela Atkinson, with Alliance for Unity.
"People in this state are so generous," she said.
Those at the Utah Food Bank agree. There was concern Saturday's snow storm would stop people from donating, but folks got out and donated anyway.
"We feel really confident within the next week we'll well pass that goal of 250,000 pounds, which just means there's just going to me more food available for families all throughout the state," said Jim Pugh, executive director of the Utah Food Bank.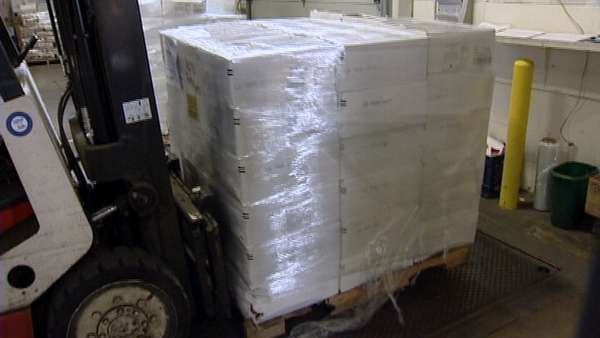 But Pugh worries that it's easy to forget. "This need isn't going away. We need your ongoing support, and whether that's through dropping off a bag during a food drive or coming down and volunteering, spending an hour sorting food or delivering food boxes to people, or a monetary donation, there's always a way to get involved," he said.
So far, it appears Utahns haven't forgotten. Donations have gone up by about 25 percent from last year. But with requests for assistance up 30-percent, both Pugh and Atkinson know it's a big task and one that's hitting some Utah families for the first time. "There are people who are asking for food who a couple of years ago were donating food," Atkinson said.
Atkinson says you can help just by looking out for people. If you're at the grocery store and the mom in front of you can't afford the diapers she needs, volunteer to help. You can also find ways to help out at the Utah Food Bank by clicking HERE.
E-mail: corton@ksl.com
×
Related links
Related stories
Most recent News stories