Estimated read time: 4-5 minutes
This archived news story is available only for your personal, non-commercial use. Information in the story may be outdated or superseded by additional information. Reading or replaying the story in its archived form does not constitute a republication of the story.
CORVALLIS, ORE. -- After more than five years, there is finally a resolution to the case of missing BYU student Brooke Wilberger.
On Monday, authorities in her home state of Oregon announced where her remains have been found. They say part of a plea deal, 43-year-old Joel Patrick Courtney admitted admitted killing Wilberger. He then led authorities to her shallow grave on Saturday.
Details of the day Wilberger was abducted
Wilberger had just returned home to Corvallis after finishing her freshmen year in Provo at BYU. She disappeared May 24, 2004 in what was believed to have been an abduction.
Hundreds of people searched for Wilberger for weeks, but the case was finally solved months later through detective work when it was discovered that Courtney, a suspect in a rape of a college student in New Mexico, was in Corvallis on the day of Wilberger's disappearance.
In Monday's news conference, Oregon prosecutors said on the day Courtney kidnapped Wilberger he had also attempted to kidnap two others students, but they got away. Then he saw Brooke cleaning lights at an apartment complex and pulled his van up to her.
"In Brooke's situation, she was trapped at the end of a parking area with no way out," said Benton County District Attorney John Haroldson.
Posing as a delivery man, Courtney approached her.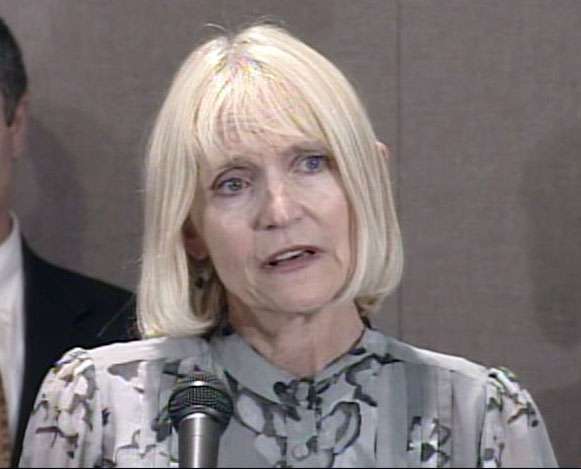 "He abducted her at knifepoint, forced her in the van. Tenants in the complex heard her scream, and her shoes were left behind," Haroldson said.
According to prosecutors, Courtney drove Wilberger away, then bound her with duct tape and drove her deep into the woods, keeping her alive for 24 hours.
"There, Courtney raped Brooke, and then finally caused her death by bludgeoning her skull," Haroldson said.
Wilberger family reacts to plea deal
For Wilberger's family, Monday's news helps to bring a long and painful nightmare to a conclusion.
"It might be hard for you to understand, but at this time we just really feel gratitude, even to Mr. Courtney that he could see fit to tell us where he left Brooke. And for our family, what happens to him, we're thankful that justice was served and that he will not have the opportunity for parole," said Willberger's mother, Camille Wilberger.
As part of the agreement to lead authorities to Wilberger's remains, Courtney pleaded guilty to her murder. In exchange, prosecutors will not seek the death penalty, but Courtney will never have a chance at parole.
The prosecutor, who once vowed to seek the death penalty in the case, declined to discuss further details about the plea deal or the investigation until a news conference later in the day in Corvallis.
Wilberger's family had said they would support a plea deal if Courtney would reveal the location of the her remains.
Courtney's criminal past
Courtney was convicted of kidnapping and raping a foreign exchange student at the University of New Mexico before he was extradited to Oregon.
The victim of that attack resembled Wilberger -- young, pretty and blonde.
The 19-year-old Wilberger was working at her summer job scrubbing lighting fixtures outside an apartment complex managed by her sister when she disappeared. Her flip-flop sandals were left behind.
A massive search that included family, friends and members of The Church of Jesus Christ of Latter-day Saints turned up nothing, and investigators struggled to find a lead.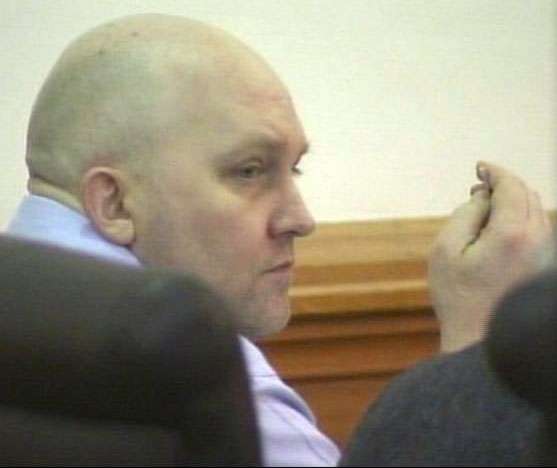 Then a detective in the New Mexico case called Oregon investigators, and a troubling picture of Courtney emerged, linking him to Wilberger.
Courtney's sister told investigators Courtney began using drugs at age 11, developed an interest in Satanism by the age of 15, and once had to be hit over the head with a clock to prevent him from raping her.
He served time in jail in Oregon for a 1991 sex abuse conviction in Washington County, where he grew up.
It was luck, bravery and the sheer determination of the student victim in New Mexico that tripped up Courtney when she escaped and called police.
Court documents show Courtney grew up in the Portland area before moving to Alaska, Florida and New Mexico, working at times as a fisherman, mechanic and janitor.
He eventually married and settled in Rio Rancho, N.M., an Albuquerque suburb. It seemed he was living a quiet life until details emerged from the investigation suggesting he was a secretive, angry man who drank too much, used crack cocaine and frightened his wife and three children.
After his return to Oregon, Courtney was also charged with attempted murder, attempted kidnapping and attempted rape involving two former Oregon State students the same day Wilberger disappeared.
Investigators haven't said where Wilberger's body was found. They're still treating the area as a crime scene.
"Out of respect for the integrity of that process, and in order to completely recover the existing remains of Brooke Wilberger, we are attempting not to draw public attention to that area until the recovery is complete," Haroldson said.
------
Story compiled with contributions from Sam Penrod, Amanda Butterfield, Becky Bruce and The Associated Press
×
Related links
Most recent News stories