Estimated read time: 3-4 minutes
This archived news story is available only for your personal, non-commercial use. Information in the story may be outdated or superseded by additional information. Reading or replaying the story in its archived form does not constitute a republication of the story.
COTTONWOOD HEIGHTS -- A prominent developer and residents in Cottonwood Heights are locking horns over a proposal to build a resort, hotel and condos at the gateway of a Utah landmark. While the developer isn't talking, his critics certainly are.
The disagreement centers on the Tavaci development at the mouth of Big Cottonwood Canyon. Much of the animosity is being driven by the controversial track record of the developer, Terry Diehl, who is also in a legal fight with subcontractors who say they haven't been paid.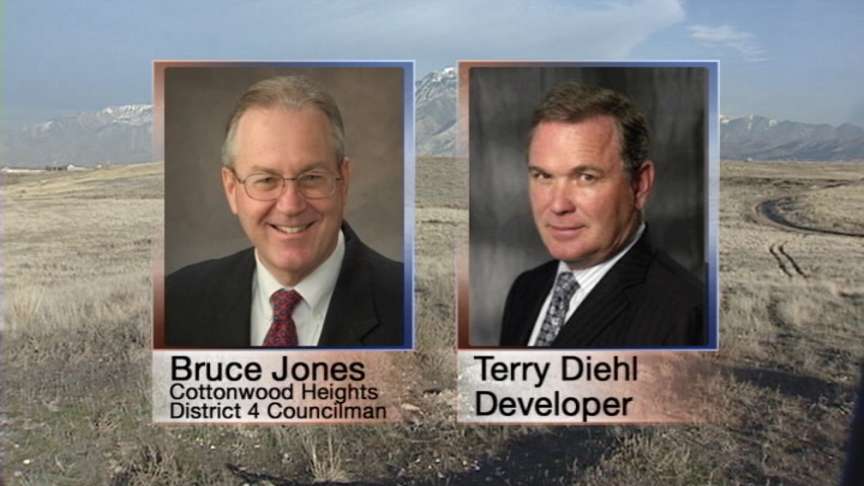 In the wake of the housing market collapse, Diehl now wants Cottonwood Heights to amend its land-use ordinance to allow for condos, a high-end hotel, retail space and restaurants on the site. His gated Tavaci project initially envisioned mansions on million-dollar lots. Those homes were never built, save one.
Some angry residents are getting organized. They gathered a large group to share their concerns with us.
Resident Karen McCoy said, "It's going to have an impact, not just on traffic and safety, but on our schools, on our businesses. And I guess I have an old saying, 'Is the juice worth the squeeze?'"
Suspicions only rose when dozens of e-mail messages, obtained by the group Save Our Canyons, revealed discussions had been going on for months before the public was informed about the rezone between Diehl and then-councilman Bruce Jones, who first broached the rezone with the city's planning office.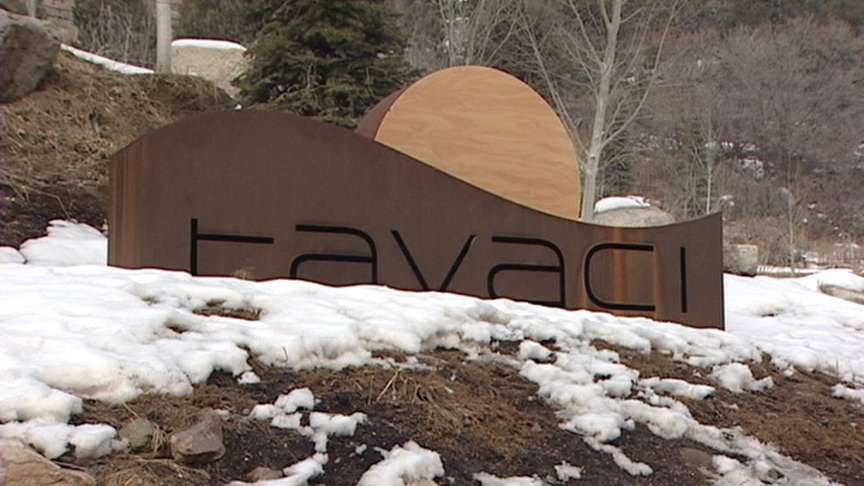 Resident Will McCarvill said, "It is a little disingenuous that a single councilman can go to the planning department and then a month or so later be handed a new zone."
Another resident, Rebecca Good, said, "It's pro-development, and it's also scratching each other's backs, between the developers and the politicians. That's my feeling."
At the exact same time, Jones and Diehl were key players in a controversial UTA rail stop and development in Draper -- Jones as UTA's general counsel, Diehl as a UTA board member who originally had development interests in that project.
Jones declined our interview request, but the Cottonwood Heights' mayor defends Jones and the process.
Mayor Kelvyn Cullimore said, "So I think what was perceived perhaps as behind the scenes kind of work was nothing more than the traditional effort to develop something, which could then be presented to the public."
Contractor Travis Ferran said, "My personal feeling is yeah, I definitely think it's a bailout."
Ferran worked for months installing wiring at the Tavaci model home but says he hasn't been paid. He estimates 15 contractors and suppliers are owed just under a million dollars. They're now suing.
"I did the work. Turned invoices in and then waited patiently for 30 days, 60 days, 90 days. Now we're going on almost a year and half of no payment," Ferran said.
The city says it is listening to the long list of resident concerns and has formed a citizens' committee to weigh in on the proposed changes.
Diehl refused multiple requests for an on-camera interview, insisting, "We've paid them in full" and that the rezone is "not our application, it's a city application."
It's become a political hot potato. Even the man who helped orchestrate the original Tavaci deal, County Council member Randy Horiuchi (D), a friend of Diehl's and recipient of thousands in campaign money from him, won't endorse it.
"Fortunately or unfortunately it's not in our jurisdiction. It's a Cottonwood Heights issue. And I actually personally have no opinion about any kind of density issue. I do know that originally I felt comfortable that a stay-at-home development of a small number of homes ought to be located there, and I stick with that."
A meeting originally scheduled for this week has been pushed back to March.
E-mail: jdaley@ksl.com
×
Related links
Related stories
Most recent Utah stories