Estimated read time: 3-4 minutes
This archived news story is available only for your personal, non-commercial use. Information in the story may be outdated or superseded by additional information. Reading or replaying the story in its archived form does not constitute a republication of the story.
WILLOW CREEK -- There are a few hundred homes in the Willow Creek community, which is located in between Sandy and Cottonwood Heights. For years, the residents have been under the jurisdiction of the Salt Lake County Sheriff's Office -- now the Unified Police Department.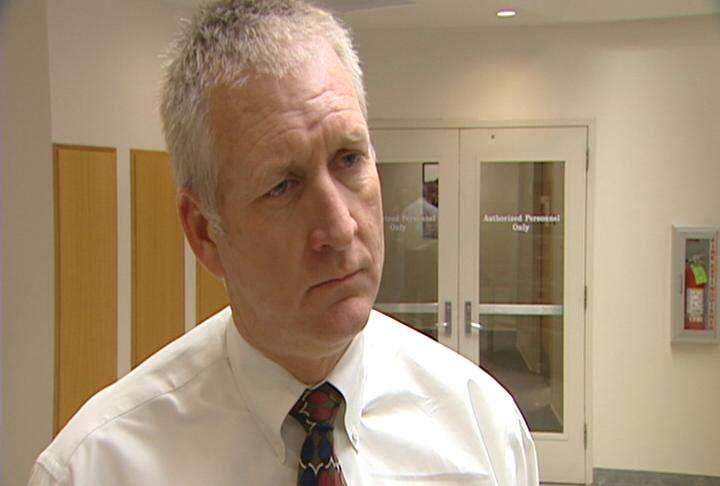 Many residents are happy with the service; some are unhappy. But the sheriff says the push for annexation isn't coming from the people -- it's coming from police.

He says he has loved living in the unincorporated area of Willow Creek for more than 10 years. But lately, he's had some concerns.

"We've had a lot of burglaries, break-ins. We feel that criminal element knows that it's not a protected area, and it's isolated," Bailess says. "There are really only two ways in and out of this place. The chances of them running into a law enforcement agency are pretty slim."

Willow Creek is patrolled by the Unified Police Department, formerly the Salt Lake County Sheriff's Office. Many residents are happy with the service UPD provides, but Bailess thinks they would be better off under the jurisdiction of nearby Cottonwood Heights.

**What is… Willow Creek?**

Willow Creek is a small "unincorporated" area of Salt Lake County, of approximately 750 homes and a country club, sandwiched between Sandy and Cottonwood Heights.

"We're just a little island out here, of about a couple hundred homes maybe, and we're just isolated," says Larry Bailess. His neighbor, Jon Beckstrand, has filed a petition with Cottonwood Heights to become part of the new city. "There are a lot of other issues where it would be good to have a city that's close to our area," Beckstrand says.

Cottonwood Heights police spokesman Beau Babka says if the citizens of Willow Creek are unhappy with their current unincorporation, his department could be the answer.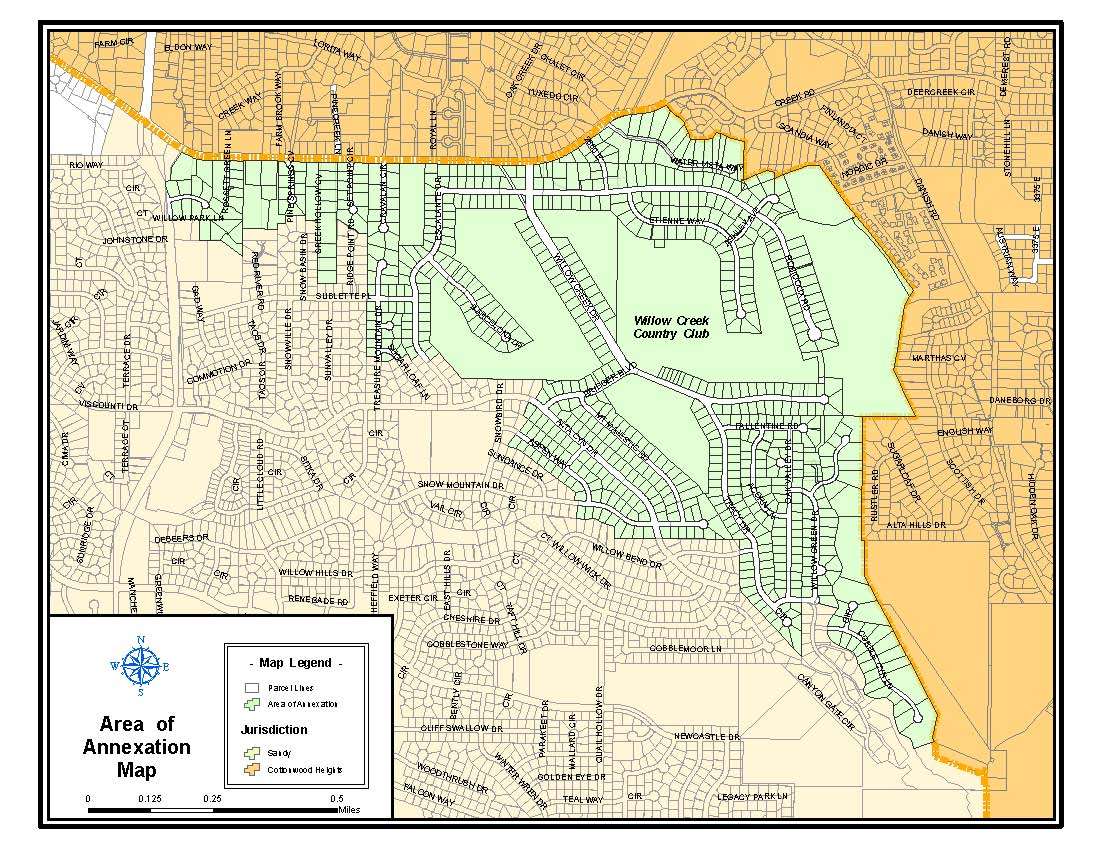 "We could provide very quick service to them, and good service," Babka says. "This is coming from some of the citizens in the Willow Creek area."
But Salt Lake County Sheriff Jim Winder says that it's not coming from the citizens.
"I believe that it's an issue that is being raised by an adjoining jurisdiction to try to promote discontent in an area where there's really no need for discontent," Winder says.
The sheriff says crime is actually very low in Willow Creek, and Cottonwood Heights officers are pushing an annexation agenda on the citizens, even falsifying crime statistics.
"To have the cops out doing political drum beating is highly inappropriate," Winder says. I think many in the area have see that for what it is and are very concerned about it, as they should be."
Whether the annexation will go through is still not decided. It's still in the petition stage.
E-mail: jstagg@ksl.com
------
×
Related links
Most recent News stories