Estimated read time: 2-3 minutes
This archived news story is available only for your personal, non-commercial use. Information in the story may be outdated or superseded by additional information. Reading or replaying the story in its archived form does not constitute a republication of the story.
SALT LAKE CITY -- The ongoing battle between a fired former Salt Lake County prosecutor and the district attorney's office he worked for is over. The two have reached a settlement.
Prosecutor Kent Morgan has always contested he did nothing to justify his termination. District Attorney Lohra Miller has stayed mostly-quiet about the incident, until now.
Miller says the case is now over, and she's now able to discuss things she couldn't before. She says when she fired Morgan, she knew she would take heat.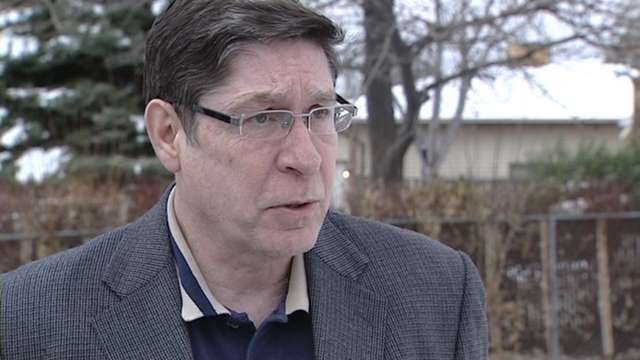 "I knew when I made the decision to fire him that he was going to make those types of claims," Miller says. "I knew it wasn't going to be comfortable, but I also knew that I had a job to do, and that I needed to stand up and do the right thing."
But after discovering he had an ongoing friendship with a man her office was investigating for running a prostitution service, she says she had to do it.
"I felt very strongly that that is not the type of ethics that we want as a prosecutor in our community, and I think any community would not want a prosecutor who was associated with organized crime to the extent that he was," Miller says.
She says before she was elected, she prosecuted now-convicted felon Steven Maese, and he then went on to become one of her opponents' -- Kent Morgan's -- campaign manager.
Miller also says Morgan told Maese to get a prepaid cell phone, which was registered to a fake name and address, all while her office was investigating Maese. [CLICK HERE to see the registration information provided by Virgin Mobile]
After Miller fired Morgan, a council decided he had disclosed the friendship to a supervisor and she was ordered to rehire him. She says he was doing the same work, but without leadership over other prosecutors.
Morgan, on the other hand, says Miller was retaliating against him. He filed a lawsuit, which has now been settled.
"All of our claims are dismissed. All of their claims are dismissed, and I will start from zero," Morgan says.
Morgan says he has no regrets about his conduct, that his friendship with Maese was not inappropriate, and that the settlement -- which totals around $350,000, when adding in early retirement and contract work with the county -- vindicates him. [CLICK HERE to read the agreement]
Miller disagrees, saying settling was a way to avoid litigation and get back to work.
"Moving on and having it gone, I think is good for all of us," Miller says.
E-mail: jstagg@ksl.com
×
Related links
Related stories
Most recent News stories