Estimated read time: 2-3 minutes
This archived news story is available only for your personal, non-commercial use. Information in the story may be outdated or superseded by additional information. Reading or replaying the story in its archived form does not constitute a republication of the story.
SALT LAKE CITY -- Salt Lake City's complicated D.J. Bell assault case is one in a series of sharp jabs being made in the race for Salt Lake County District Attorney right now.
Democratic challenger Sim Gill is aggressively critical of current District Attorney Lohra Miller on a number of fronts. He uses Bell's case as just one example of a need for change.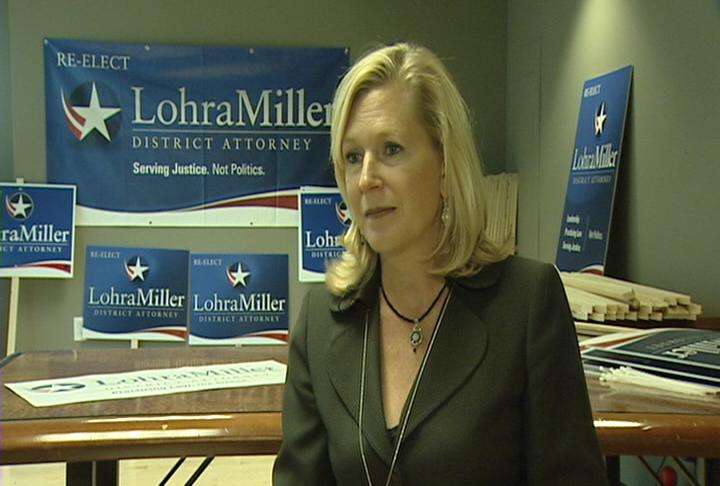 Gill calls the Bell case a waste of taxpayer money -- one that turned the accused into the accuser, and it's still not over. He says the case was bungled from the beginning and calls that symbolic of why the Salt Lake District Attorney's Office is in need of change.
"There is a perception and a reality out there that this office is broken, and it needs to be fixed," Gill says.
As Salt Lake City prosecutor, Gill says he has law enforcement, legal community and citizen support. He claims Miller is losing support and effectiveness.
But Miller rejects those claims and defends the Bell case.
"The system worked exactly the way it should work," she says.
She's also trumpeting major changes to the DA's office, taking on DUIs, domestic violence and gang violence.
"We're right in the middle of making incredible changes," Miller says. "We have a grant to do it, we have the team to do it, and I want to see it through to the end."
But Gill says the problems with Miller's office don't stop with the Bell case. Also symbolic is the firing of long time assistant DA Kent Morgan -- another fight Gill says shows Miller's mismanagement and bad judgment.
"It's not just about doing things that are barely legal, it's about doing things that are beyond question," Gill says. "I think that's a standard that we're constantly setting for ourselves."
"He (Morgan) needed to go," Miller says. "He did, and it's a good thing that we have him out of the office. We've moved forward."
Bottom line: get ready for a rematch from 2006. There will be less publicity this time, but a lot of passion under another heated campaign for Salt Lake County's top law enforcement administrator.
E-mail: rpiatt@ksl.com
×
Related links
Most recent News stories