This archived news story is available only for your personal, non-commercial use. Information in the story may be outdated or superseded by additional information. Reading or replaying the story in its archived form does not constitute a republication of the story.
HEBER CITY -- Wasatch High School has one of the top wrestling programs in the state with 18 state titles. But the team will be one man short for the rest of the season.
Senior captain Dale Lawrence suffered a traumatic injury on Jan. 4, and his teammates are still trying to make sense of it all.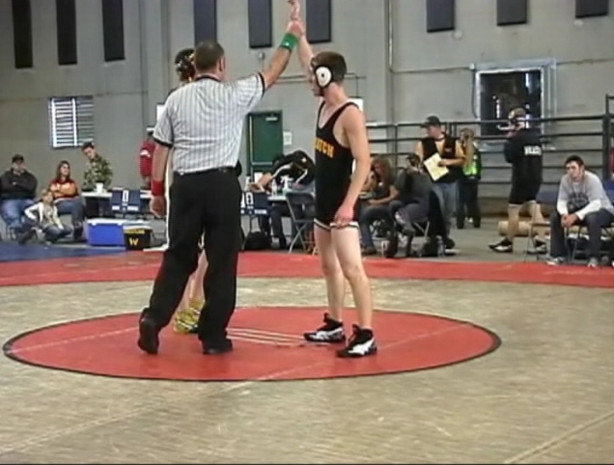 On Jan 13, Kelly Giles and her husband, Brent, proudly walked out to honor her son, Dale Lawrence, on senior night. The crowd gave her a standing ovation.
But Kelly would have given anything to have her son walk out with her. Instead, the 18-year-old wrestler was in a hospital bed in Provo.
"They told me he has paralysis from the chest down, and it could be permanent," Kelly said. "The way the doctor explained it, he has the same injury as Christopher Reeve."
Dale was injured at wrestling practice two and a half weeks ago, during a drill he's done many times before. Dale was trying to escape a hold, but in a split second, and in a strange move, the 145 pound wrestler injured his spinal cord and was rushed to the hospital.
"My heart goes out to the wrestler that he was wrestling that night," Kelly said. "It was a teammate, and he's obviously taking it very hard."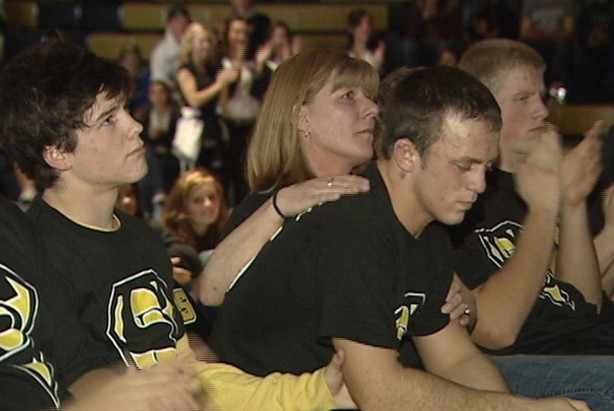 So is the entire team. In fact, the young man they affectionately call "Super Dale" has united his entire community.
"I'm, amazed," Kelly says. "I didn't realize Dale touched so many hearts, but apparently he has."
"I'm extremely proud of Dale and the way he's handled this, and his family, and the student body," said Wasatch High School Principal Paul Sweat. "They've rallied around Dale and family, and everybody's really excited about doing everything they can to help Dale get through this."
"Doing all of our tournaments, we're gonna wear the 'Super Dale' shirts," said Dale's teammate Tyson Kohler. "We put the'Super Dale' emblem on head gear, and just bringing everybody together as a team."
"We come together as a team and unite for a reason, and he's our reason," said teammate Gerritt Bradley.
Before the school year, Dale enlisted in the navy with the plan of entering basic training this summer. Instead, he'll spend the next four months in rehabilitation, hoping to somehow get back on his feet.
"It's hard for me to imagine what he's thinking and what he's feeling," Kelly said. "That's the hardest part, I think."
"I'm scared for Dale 'cause I don't know what his future will bring," she continued. "I do know Dale's personality will carry him far. He will get through this one way or another, you know, no matter what the outcome is."
The community of Heber City is rallying around Dale Lawrence with a dinner and auction planned for Monday, Feb. 7. For details on the dinner, and to learn of more ways you can help Dale Lawrence and his family, CLICK HERE.
E-mail: kaiken@ksl.com
×
Photos
Related Links