Estimated read time: 2-3 minutes
This archived news story is available only for your personal, non-commercial use. Information in the story may be outdated or superseded by additional information. Reading or replaying the story in its archived form does not constitute a republication of the story.
Carole Mikita reporting In just three days we'll be ringing in the new year, and Salt Lake City is once again preparing for its 15th annual "First Night" celebration.
The tradition goes on when people say, 'We're not going to worry about the weather conditions or the temperature. We're simply going to cheer the coming of another year.'
Utahns will once again ring in the new year with fireworks and entertainment. First Night celebrations in Salt Lake City will have a distinct sound this year: it's called "A Spectacular Soiree."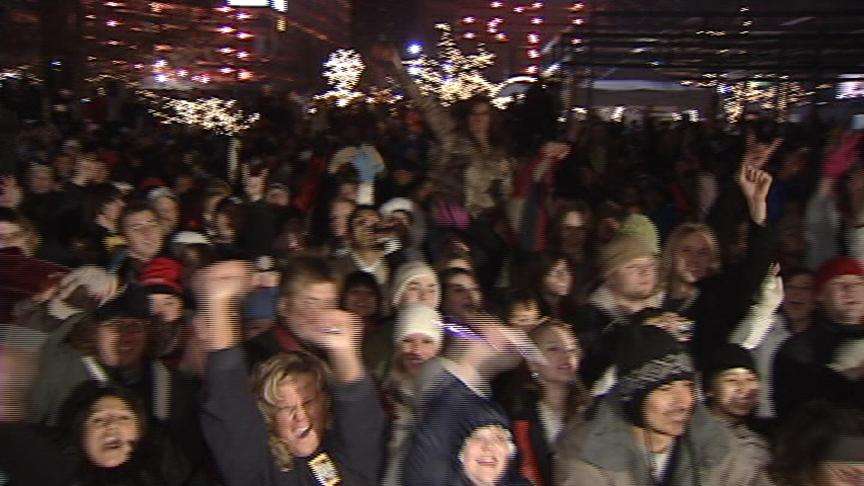 "Four great bands from New Orleans; we've got a little bit of that Louisiana roots and New Orleans funk, and going to have a little cross-cultural exchange," explained Robert Farrington Jr., executive director of Salt Lake's Downtown Alliance.
Joining the musicians from down South will be 25 of Utah's best performers. They will all be at the Gallivan Center.
The Rose Wagner Performing Arts Center will welcome members of the Utah Symphony and Opera with the Jazz Arts of the Mountain West performing "A Tribute to Sinatra's Rat Pack and More." They will have two shows: one at 7:30 p.m., and a second at 9:30 p.m.
First Night festivities will also take place in the Assembly Hall on Temple Square with seven different performing groups, and also in the Joseph Smith Memorial Building--where 11 other groups will entertain from 6 p.m. until midnight.
Sponsors are again expecting a big crowd. "We've contained the site. We've got 200 South closed. So we've got plenty of room, but it's all in and around the Gallivan Plaza so people can see all of the attractions without having to go too far afield downtown," Farrington said.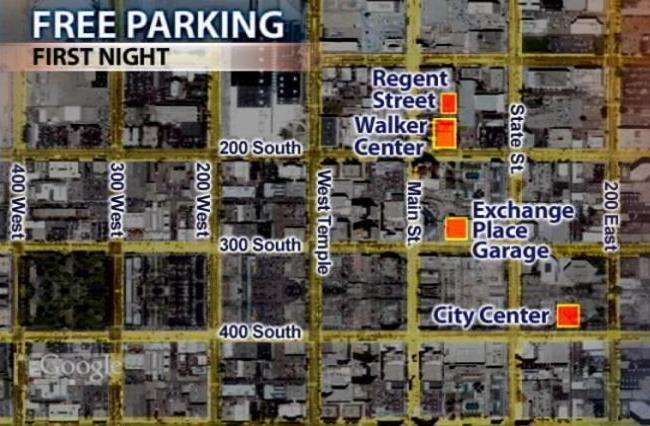 Free parking will be available in four locations: at the City Center, 175 E. 400 S.; the Exchange Place Garage, 24 E. 300 S.; Regent Street Parking, 160 S. Regent St.; and the Walker Center, 200 S. Regent St.
You can buy First Night buttons at all Albertson's grocery stores or from The Gateway Concierge before New Year's Eve for $8 each. On New Year's Eve, you can get them at Albertson's, The Gateway and The Gallivan Center for $10. Children 12 and under can see the show free of charge. The button will also help you ride TRAX free on Dec. 31.
Two other cities in our state will also keep the First Night tradition going: Provo and St. George. For more information on their First Night celebrations click the related links.
Also, if you want to be warm and dry that night, just stayed tuned to KSL Channel 5. We'll keep you company.
×
Related links
Most recent Utah stories