Estimated read time: 4-5 minutes
This archived news story is available only for your personal, non-commercial use. Information in the story may be outdated or superseded by additional information. Reading or replaying the story in its archived form does not constitute a republication of the story.
SALT LAKE CITY — Sometimes in the ER, things happen without much warning. ER nurses are trained to know how to react in every possible situation at any given time, because we never know who will be talking to us one minute — and try to die on us the next.
The human body is an incredible thing. People have been studying the way the human body works and functions for centuries and still only know a very minute part of it all. It is truly a miracle that we are able to function and survive in the environment in which we live, with all the bacteria, viruses and parasites that attack us on a daily — even hourly — basis.
I had an experience one day at work that showed how incredible the body's ability to adapt to changes really is.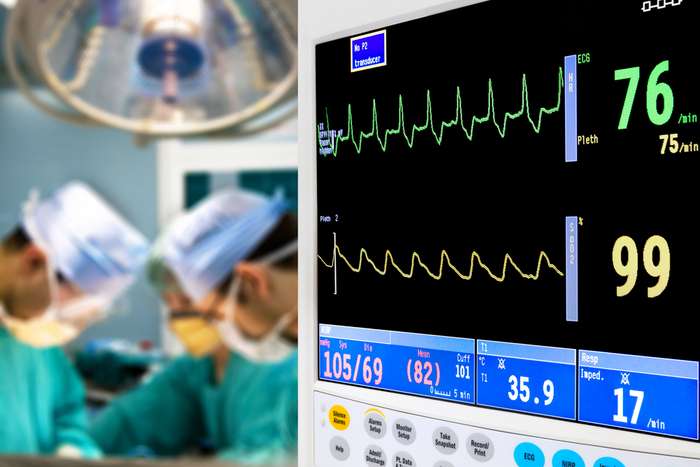 I was taking care of an elderly gentleman in his 70s who came in to the emergency department complaining of chest pains for several weeks. Normally, when someone says they have been having chest pains for more than two days, the likelihood that they are having an acute myocardial infarction (the fancy medical term for "heart attack") is very unlikely.
Usually, if it is a full-blown heart attack, the person will have either died by then or already come in to be treated due to the severe pain and "sense of impending doom" they feel immediately after the heart attack begins. This gentleman was very pleasant and social, seemed to be in no distress, and was relatively pain-free when he arrived.
About one hour into his stay I was standing at his bedside, administering some medications to him and chatting about something of no importance with him. Another nurse was also in the room. As we were chatting, I noticed a very loud beeping coming from the cardiac monitor. I looked up to see his once-normal sinus rhythm on the monitor replaced by a relatively straight, wavy line.
It took me about 2 seconds to realize this gentleman's heart had suddenly stopped and he was in cardiac arrest right here in front of me.
I looked down at the patient just in time to hear him say something like, "I don't feel so good," and then see his eyes roll back into his head as he passed out. My training kicked in immediately and I started CPR on the man and told the nurse with me to go get the defibrillator.
---
"I kept saying sorry to him each time he awoke, even though I was saving his life."
---
It is kind of funny (funny?) if you have ever given CPR to someone who was just talking to you 10 seconds ago. The reason patients pass out in this type of situation is because the heart stops pumping blood to the brain. The idea of CPR is to restore that blood flow throughout the body, especially the brain. So as I started CPR on this gentleman, blood flow was restored back to his brain and he woke up with grunts and groans because I was pushing hard on his chest. I then stopped because he was awake, only to see his pass out again because his heart was still not pumping on his own.
This process repeated several times until we got him hooked up to the defibrillator. I kept saying sorry to him each time he awoke, even though I was saving his life. We then defibrillated him once, which got his heart beating in a normal rhythm and he remained conscious. This was all done in about 45 seconds.
Tales from the ER:
I found out later from the cardiologist who, shortly after the cardiac arrest, performed an emergency angiogram on this gentleman that he did, indeed, have one of his main coronary arteries completely blocked off. In most other people, this would have killed them. But this gentleman's heart was able to perform something called angiogenesis, which literally means the making or creation of new blood vessels.
When his main coronary artery was occluded (obstructed), his body created new blood vessels to supply the area of his heart that wasn't getting the blood flow (called collateral flow). This is simply incredible. This is why he was able to go so long with the symptoms and be relatively pain-free through the whole thing.
I was able to see this patient and his wife several hours later in the coronary ICU and was told he should make a full recovery with no permanent complications or problems. I again apologized for pushing on his chest and breaking a few ribs.
He didn't seem to mind.
These articles are intended for entertainment purposes, to shed light on the life inside an Emergency Room and not to be used in place of a doctor's care or advice.
×
Related stories
Most recent Utah stories