Estimated read time: 4-5 minutes
This archived news story is available only for your personal, non-commercial use. Information in the story may be outdated or superseded by additional information. Reading or replaying the story in its archived form does not constitute a republication of the story.
LAYTON — A residential burglary Thursday has so far resulted in two arrests: one for the alleged burglar and one for the homeowner who allegedly fired two shots.
Clare B. Niederhauser, 64, was booked into the Davis County Jail for investigation of two counts of misdemeanor reckless endangerment. Police say he fired two shots at people who were trying to break into his home.
But by the time he fired the shots, the burglars had either surrendered or were trying to run away, said Layton Police Lt. Shawn Horton.
"(The burglar) doesn't pose an immediate threat of taking his life or serious bodily injury, and that's what you have to have in order to use deadly force," Horton said.
The incident began when Niederhauser arrived home on the 2500 East block of Gentile Street just before 4 p.m. Thursday and discovered a green passenger car with two occupants sitting in the driveway. As Niederhauser approached, a man and woman inside the vehicle began honking the horn, according to a police report. He then realized that the door to his house had been forced open and heard a man running down his stairs.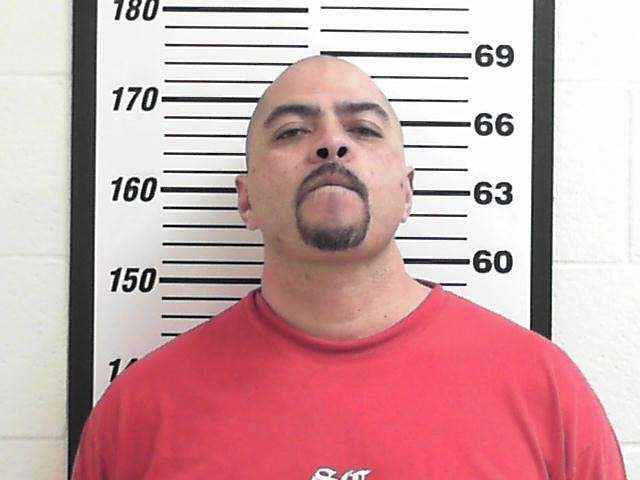 Robert Santos Cruz, 47, ran outside and was holding a crowbar, the report states.
Niederhauser then retrieved a handgun from his vehicle and held the suspected burglars at gunpoint, Horton said. At that point, Cruz dropped the crowbar. The two people in the vehicle, however, began to back out of the driveway.
Niederhauser fired a shot at the vehicle, apparently in an attempt to disable the car by shooting out either a tire or shooting at the engine, Horton said. The vehicle was able to drive off. Police continued Friday to look for those two people and that car.
Niederhauser then retrieved his cellphone from his vehicle and called 911 while continuing to hold Cruz at gunpoint. When the first officer arrived, Niederhauser began talking with him. But while his attention was diverted, Cruz tried to make a run for it, the lieutenant said.
As Cruz ran through the backyard, Niederhauser "chased Cruz and fired a single shot into the field area behind the home. Arriving officers told Mr. Niederhauser to put his gun away, and he complied," according to Horton.
Cruz was captured a short time later and booked into the Davis County Jail for investigation of residential burglary and criminal mischief. Police say Cruz told officers he broke into the home "with the intent to take anything of value." Horton, however, said police were not aware of anything missing from the home.
Niederhauser was also arrested, booked into the jail and was immediately released.
Even though police do not believe he was trying to hit Cruz, Horton said at the time that he fired his gun, he was not in imminent danger of being injured. His shooting, according to police, was reckless and created a "substantial risk of death or serious bodily injury to another person."
Related:
"Deadly force can only be used in defense of yourself or others if you believe your life is in jeopardy or someone else's life is in jeopardy. And that's the point I guess we're trying to make is just because you own a gun doesn't mean that you are authorized to shoot at someone who doesn't pose serious bodily injury to you," he said.
Niederhauser does have a concealed weapons permit.
"All his ownership is completely legal. He had a right to go and get (the gun) from his car. We're not disputing any of that. It's just at the point that he decided to fire the rounds was reckless in nature. We don't believe he was shooting at people. Had we believed he was trying to shoot at people, the charges could have been aggravated assault," Horton said.
As of Friday morning, police had not recovered either of the two rounds that were fired.
This is the second residential burglary reported on Gentile Street since December. Both incidents had several similarities, according to police. The search continued Friday for a gray four-door passenger car and its two occupants.
Utah state court records indicate that Cruz was sentenced to the Utah State Prison in 1995 and 2003 on drug and stolen vehicle related charges. A warrant was also issued for his arrest four weeks ago out of Millard County on felony drug-related charges.
Anyone with information can call police at 801-497-8300.
Video contribution: Andrew Wittenberg
×
Photos
Related Stories