Estimated read time: 2-3 minutes
This archived news story is available only for your personal, non-commercial use. Information in the story may be outdated or superseded by additional information. Reading or replaying the story in its archived form does not constitute a republication of the story.
Sarah Dallof reportingDid you get something you're not crazy about for Christmas? You weren't alone. Thousands of people trekked back to stores and the mall today to return gifts.
It's the 26th of December: the day stores give back to customers as they return the gifts that just didn't work out.
Nathan Stevens got a game from his grandma. He's exchanging it for a video game for his PSP.
The company eBay estimates 83 percent of adults received something they didn't want during the holidays. With numbers like that you'd expect this line to be longer, but that wasn't the case for some shoppers. Cathy Howard, who was returning gifts, says, "We walked in, and I was just astounded. I said, 'This is not like the day after Christmas.'"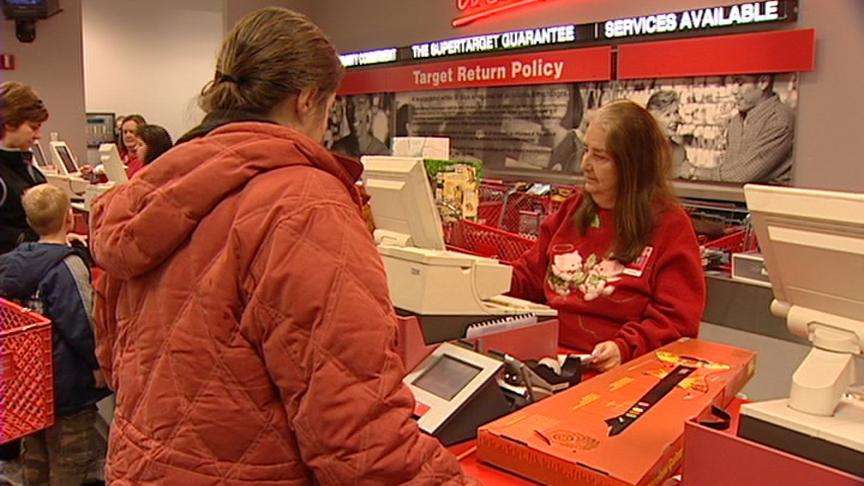 "I was warning him all morning, 'It's going to be a madhouse, a madhouse!' and we walked right up to the register," said Holly Stevens.
One possible reason for those short lines: the snow. Slippery roads and slushy parking lots aren't exactly optimal shopping conditions.
R.D. Parsons, executive in the human resources department at Target says, "Even though the returns are quite big, you end up getting quite a few sales, so things even out."
Many of those sales come from sections of stores where ornaments, wrapping paper and even fake trees are marked down drastically.
Maria Kozma says, "I always try to get mainly wrapping things after Christmas just because it's so cheap, and I'm all set for next year."
It's good news for stores who hope to end the year in the black and with clean shelves. Of the 83 percent of people who got something they didn't want, almost half are expected to re-gift those items. According to eBay's survey, 53 percent of those folks feel no guilt in doing so. That's something to keep in mind if you got a gift a little off the mark.
×
Most recent Utah stories