Estimated read time: 6-7 minutes
This archived news story is available only for your personal, non-commercial use. Information in the story may be outdated or superseded by additional information. Reading or replaying the story in its archived form does not constitute a republication of the story.
SALT LAKE CITY – We use our smartphones to make calls, send text messages, check our social networks and play games, but your phone can do so much more. With these five time-saving tips, your smartphone can help make your life easier.
Talk with businessesMost popular mapping apps allow you to search for a store and pull up a phone number for it. But wouldn't it be nice to skip the automated messages and just get a simple answer to your question? There a few apps to help with that. Que Talk-to (iOS, Android, web) is the simplest way to talk to businesses. While in the app, you can search for any business, in any city, and type in any question. Talk-to will send the business an SMS or email, or one of their representatives will call the business for you. They're the ones waiting on hold, not you. In reply you'll get a simple text answer. This service has most businesses (even small ones) in its list and works very well. Response time varies by business, but is usually less then a few hours. Another great way to get in touch with businesses is through Twitter (iOS, Android, WP, web). Twitter is a great way to talk not only businesses, but to any kind of organization. Just send them a tweet and wait for a response.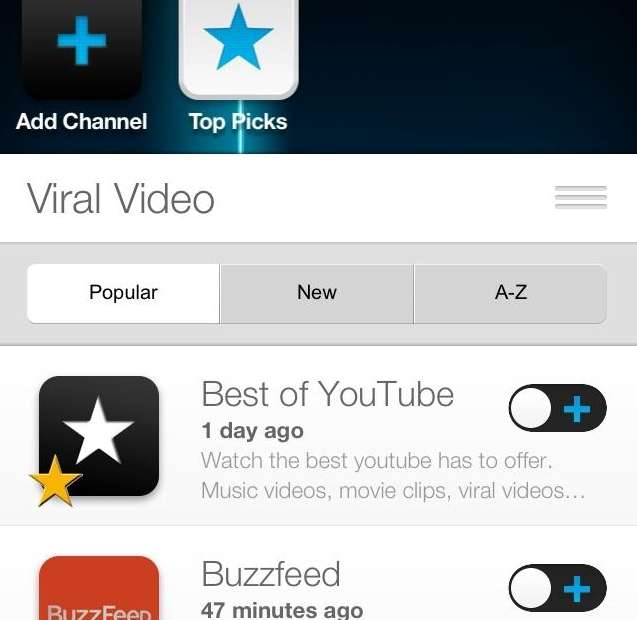 Discover new books to read and shows to watchWhen looking for a good book to read, nothing is more popular then Goodreads (iOS, Android, web). You can connect with friends, see people's book list and check out reviews. It's a great way to find out what your friends are reading. A fun, and truly beautiful app with which to discover new movies and shows is Frequency (iOS, web). Frequency allows you to tell it some of the movies and shows you like, and it will give you suggestions. You can also connect your Facebook account and it will look through your "likes" to better recommend movies and TV shows to you.
Find new restaurantsSometimes finding a place to eat can be a chore. There are always so many good restaurants waiting to be tried. Services like Yelp and Foursquare can help make choosing a restaurant easy. Yelp (iOS, Android, WP, web) is a reviews based service. With the app you can see what's "hot" near you, or look up that place you've always wanted to try and see what other people think about it. Yelp also has great information about things like atmosphere (noisy or quiet), kid friendliness, parking, and price range. Foursquare (iOS, Android, WP, web) is an app to "check-in" to a place and see where your friends have been. Many times someone will post reviews or pictures about a place, helping you decide whether or not you would like to go there.
Remember anything, instantly
Everyone would like a photographic memory, but few have one. But all smartphones have cameras, and with minimal work, that phone's camera can become your photographic memory.
When you see something important that you will need to remember, snap a picture of it. It could be an ad for something you would like, a poster, a recipe, the model number for your DVD player or anything else.
The trick comes in organizing all these pictures you have taken. That is where Evernote (iOS, Android, WP, web) comes into play. Evernote is a cross-platform note service, meaning you can create and read your notes from any device or computer. One great feature Evernote has is the ability to search all your notes. So the next time you see something you would like to remember, take a picture and upload it to Evernote with a few key words in the note. When you need to remember it, a quick search in the app will show you the picture.
Keep track of your family and friendsThe peace of mind that comes with knowing where you kids are can be priceless. This can be done easily in iOS by enabling "Find my iPhone" in your settings, or installing the Find My Friends app. There is a large selection of apps for Android that accomplish this. Lookout Mobile Security is a popular one, and Find My Phone functions a lot like the iPhone app. With an app like this there's no more need to send a text message letting someone know you made it safely to your destination. These features also come in handy when you lose your phone.

---
Taylor Wilson is an IT professional at a small Utah company. He has a passion for helping people with technology. Email: taylorwilson@testonetwo.com
×
Photos
Related links
Most recent Science stories
More stories you may be interested in