Estimated read time: 2-3 minutes
This archived news story is available only for your personal, non-commercial use. Information in the story may be outdated or superseded by additional information. Reading or replaying the story in its archived form does not constitute a republication of the story.
Whit Johnson and AP reporting There's no shortage of snow throughout much of Utah. Our most recent storm brought a white Christmas and problems on the roads.
Most places experienced mild weather in the morning Monday, but by afternoon the storm hit Utah hard. Clearly travel was difficult, especially on the roads. Besides causing slippery conditions, the snow also covered up street signs.
Despite the concern that comes with the storm, people we spoke to were in high spirits.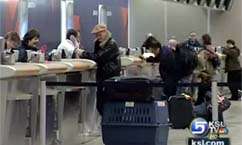 Strong winds hit downtown Salt Lake around 2:30 Monday afternoon. And it didn't take long for Christmas Eve to become a wintry mess.
Josh Winward traveled through it. "I'm tired and dirty and ready to go home and see Santa Claus," he said.
Travelers at the airport ran into a few obstacles: the standard long lines and a few weather-related delays.
Meanwhile the Utah Department of Transportation tried to do its part by keeping the roads safe for drivers. Much of the work was done before the first snowflake fell.
UDOT Station Supervisor Tyson Vorwaller said, "We actually need to put something on the road that forms a solution to help burn that ice-snow off and get it back down to pavement."
The storm created other challenges for Rocky Mountain Power, which hoped to prevent another blackout like the one in 2003 that left people without power for several days. Rocky Mountain Power says it has learned a lot since then. Crews have made more efforts to trim trees and things of that nature, but the company says it's still impossible to prevent outages altogether. The company plans to have extra crews available at a moment's notice.
Company spokeswoman Margaret Oler said, "Each storm front presents itself in a different way. So what we need to be ready to do is to respond as the storm presents itself."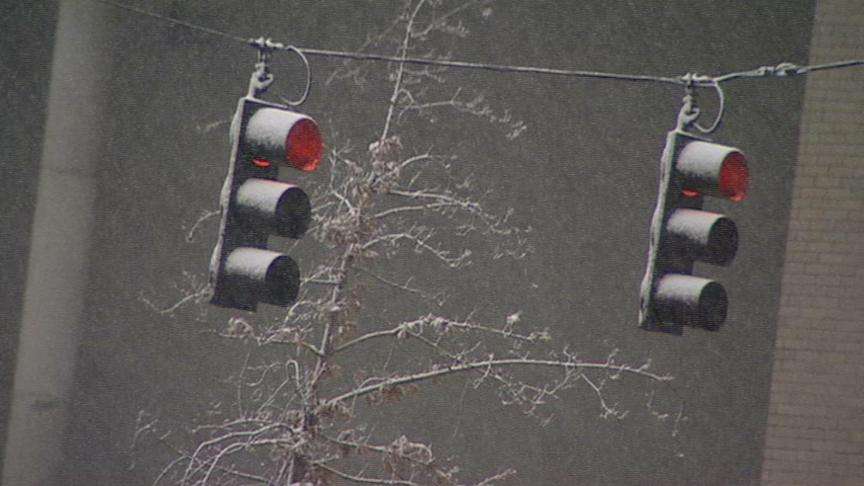 Rocky Mountain Power said earlier Monday evening about 600 customers were without power in the Tremonton area. A car accident caused the outage. It also says about 900 customers were without power in the Rocky Mountain area.
If you have an outage, call the company right away at 1-888-221-7070. The sooner you call, the sooner crews can respond.
But perhaps the most important footnote to this winter storm is summed up by Utah visitor Vic Aceves: "This is amazing, truly amazing. With all the lights, it's just beautiful."
It can often reveal that holiday spirit, in all of us.
Another visitor to Utah, Pat Brandon, said, "We wanted to have a white Christmas and what better place to come than Utah to be with your family."
Snow was expected to stop Christmas Day, but more snow is in the forecast for later in the week.
(The Associated Press contributed to this report. Copyright 2007 by The Associated Press. All Rights Reserved.)
×
Photos
Related links
Most recent Utah stories