Estimated read time: 3-4 minutes
This archived news story is available only for your personal, non-commercial use. Information in the story may be outdated or superseded by additional information. Reading or replaying the story in its archived form does not constitute a republication of the story.
KSL Team CoverageThe last 24 hours have been a nightmare on Utah roads, following a winter storm. The snow is gone, but its remnants are causing a messy evening commute.
After a rough morning commute, the skies cleared for a few hours, giving us a welcome break. The sun melted much of the snow, but now it's getting colder and turning into ice.
Black ice was the reason for a 10-car pile-up on northbound I-15 at 7900 South this evening. That accident has been cleared, but it is still causing major delays all the way to Bangerter Highway.
There are multiple accidents along I-15, including one at 7400 South southbound. Unfortunately once drivers are out in the middle of traffic, there's not much they can do.
"A lot of times commuters can't do a whole lot other than wait until an accident clears or take a different route to get to their destinations," Adan Carrillo, of the Utah Department of Transportation, said.
More storms could hit this weekend, when more than 500,000 Utahns are expected to hit the highways for the holidays. That means motorists might see much of what drivers dealt with this morning along the Wasatch Front: a very ugly, slow drive.
A motorist named Andrew said, "It took twice as long to get from my home to work."
Another motorist, Ted, told us, "It took me about an hour and a half to get from Provo to Salt Lake."
Time ticked away as drivers fought the roads.
Carrillo said, "The snow was falling a little too fast, faster than we could actually clear it."
And no matter where drivers were traveling, it was bad. "It was ugly; very sloppy, icy and slick," said another commuter, Dave.
Along some parts of I-15 accidents and slide-offs were reported every two to four miles. In Clearfield a vehicle rolled into the median, slowing traffic both northbound and southbound. AirMed was on the scene of an accident in Fort Union at 2300 East, where a car ran into a utility pole.
In fact, by 7:00 this morning more than 170 accidents were reported in Salt Lake County. By noon that number was up to 236 accidents and 61 slide-offs.
"The roads were really slick and snowy and slushy. So we did have quite a few crashes," Utah Highway Patrol trooper Cameron Roden told KSL Newsradio.
He said the human element makes it worse. "People [are] rushing to work. These people are going too fast and just spin out, which causes a lot of these crashes," he said.
Road authorities say many drivers don't take into account the extra four to eight seconds it takes to stop on slick roads. They suggest drivers slow down, increase following distance, and be alert.
"Give themselves some extra time before they leave town. Leave early or leave a little later," Carrillo suggested.
Because it turned sunny this afternoon, UDOT expects the roads to be clear throughout the evening and into tomorrow, except for some patches of black ice.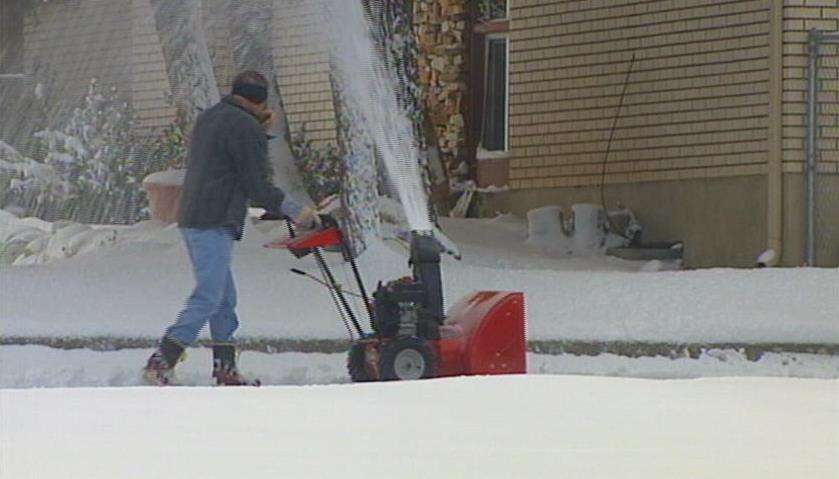 As the storm cleared this morning, some people enjoyed the powder. Some even helped shovel neighbors' driveways.
Sherry Christianson said of her neighbors, "They don't have family here. They have family but not nearby. They're all alone. I don't think they're able to do it, so it's our duty as a neighbor. That's what being a neighbor is."
A group of teenagers with the juvenile third district court helped shovel an elderly woman's driveway in Magna.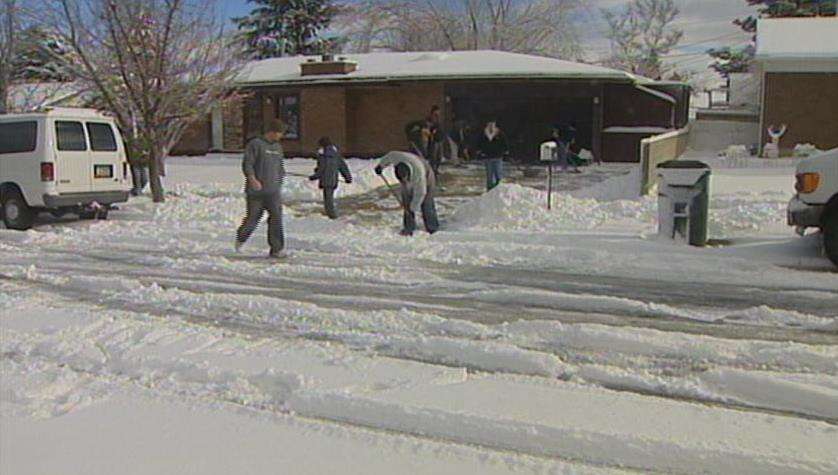 Shane Kibler, a deputy probation supervisor, said, "It's very good for the kids because they see firsthand what their work is doing and how it helps out. A lot of times the people from the houses will come out and actually give thanks and whatnot, and see they're having an immediate impact on the community."
If you want to volunteer to shovel snow for seniors you can follow the link on this page.
- - - - - -
×
Related links
Most recent Utah stories