Estimated read time: 5-6 minutes
This archived news story is available only for your personal, non-commercial use. Information in the story may be outdated or superseded by additional information. Reading or replaying the story in its archived form does not constitute a republication of the story.
SALT LAKE CITY — There are few things Americans, as a whole, agree on in politics. However, Americans seem to agree on one thing: their attitude about the United States Congress. Hating Congress has almost become more American than eating apple pie or playing baseball, but I digress.
If the fiscal cliff crisis and now the impending debt ceiling crisis are an indication of Congresses popularity among Americans, it's not likely public attitude about Congress will change, especially as partisan politics continues to promote a sharp divide between political parties.
As the 113th Congress starts down the path of setting new laws for the country — or at least attempting to — here are 13 things more popular than Congress, according to a new poll by Public Policy Polling. Some may be a little surprising. Members of Congress should keep these in mind when they go to negotiate with members of the opposing party. Sometimes compromise is the best solution.
Root canals (56-32)
We all love a good root canal. Nothing is better than going to the dentist and getting your teeth worked on. Apparently, Americans would rather go through excruciating pain at the dentist's office than think about Congress.
NFL replacement refs (56-29)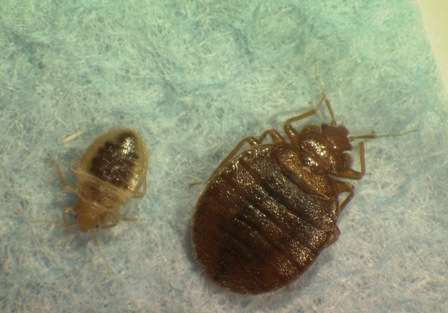 Was there anything more hated than NFL replacement refs when they botched a call during the the Green Bay Packers and Seattle Seahawks game? Americans around the country said the replacement refs were a disgrace to the game and that a deal with professional refs needed to be fixed immediately. Nevertheless, replacement refs are far more popular than Congress.
Head lice (67-19)
Head lice is a very difficult thing to eradicate. Once you get it, it takes several treatments to get rid of. People shun you and ask that you not be near them if you have head lice. Remember getting your head checked in elementary school to see if there was head lice? It never happened to me, but is was sad for that poor kid who was singled out among his peers for having head lice. How many treatments before Congress is removed?
Rock band Nickelback (39-32)
There are still some holding on to '90s rock band Nickelback. Their music was certainly on the radio and people like them … enough. Apparently, Americans like them slightly more than Congress, but if you pressured some, I'm sure they'd vote for Congress, but that's just my opinion.
Colonoscopies (58-31)
People are not generally excited about medical procedures, especially something like a colonoscopy. While the procedure is important to diagnosis cancer, it is something the general person would love not to have done. Nevertheless, many Americans would rather drink a diuretic and have an endoscopic examination than have a favorable view of Congress.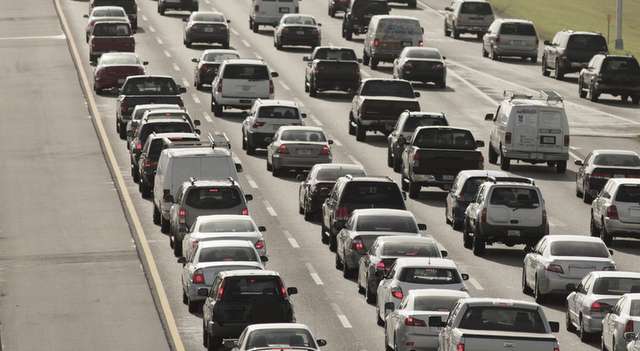 Carnies (39-31)
Who doesn't love a good carny? The sights and smells of a carnival are just a part of summer for many. Many are scared away by the carnies for numerous reasons, but they're still more popular than Congress.
Traffic jams (56-34)
There is nothing more annoying in life than traffic jams. Okay that's pushing it a little too far, but no one likes to sit in a traffic jam. However, Americans would rather sit through a traffic jam than endure something with Congress. What could be worse? Maybe a traffic jam with your elected representative in the car with you?
Cockroaches (45-43)
This is a close one, but what does it say that Congress is slightly less popular than a cockroach? A cockroach may live through the end of the world, but with how long some politicians are in Congress, it may be like the same thing.
Donald Trump (44-42)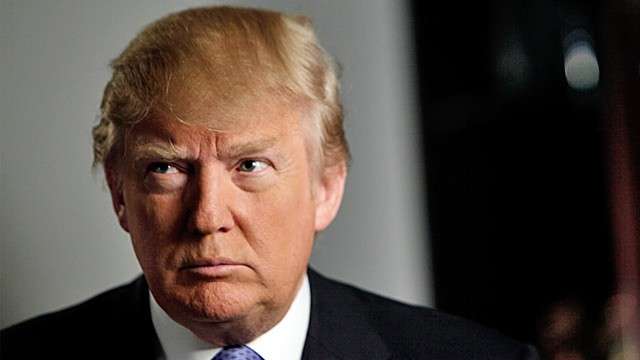 Here's another close one. Donald Trump, the outspoken businessman and NBC reality star, was a strong opponent of President Barack Obama. Trump even threw his name in the ring as a potential presidential candidate for the Republican Party, but decided to stay with his reality show. The outspoken birther has a few more fans than Congress, but still beats out our elected representatives.
France (46-37)
Even if France came out and fully supported the United States, Americans would still hate France for some reason. Remember the campaign to change the name french fries to "freedom fries"? However, France is more popular than Congress.
Used-car salesmen (57-32)
There are good used-car salesmen out there, but as a whole, the group is generally despised. People need cars to travel and everyone wants to avoid a car salesman. Even if you're getting a good deal, somehow you think the salesman is getting a better deal. But you'll never know. If used-car salesmen are more popular than Congress, should we elect them all into Congress and see how they negotiate with each other? Maybe that could be Donald Trump's newest reality show.
---
We all know Congress is unpopular. But the fact that voters like it even less than cockroaches, lice, and Genghis Khan really shows how far its esteem has fallen with the American public over the last few weeks.
–Dean Debnam, PPP
---
Brussels sprouts (69-23)Brussels sprouts can be delicious, but even the name brussels sprouts sends shivers down many people's backs. They're a vegetable and they're healthy — who really wants to eat healthy? Nevertheless, Congress can't beat out a vegetable.
Genghis Khan (41-37)
Genghis Khan founded the Mongol Empire and invaded much of Eurasia. Many of his invasions included massacres of the civilian population in an effort to control much of the surrounding country. He is more popular than Congress, but to be fair, how many of the respondents knew who Genghis Khan was?
Congress wins?
Congress managed to beat out a few select things, but who really wins when your popularity is better than the ebola virus? Congress did, however, beat out telemarketers (45-35), John Edwards (45-29), the Kardashians (49-36), lobbyists (48-30), North Korea (61-26), the ebola virus (53-25), Lindsay Lohan (45-41), Fidel Castro (54-32), playground bullies (43-38), meth labs (60-21), communism (57-23), and gonorrhea (53-28).
"We all know Congress is unpopular," said Dean Debnam, President of Public Policy Polling. "But the fact that voters like it even less than cockroaches, lice, and Genghis Khan really shows how far its esteem has fallen with the American public over the last few weeks."
×
Related links
Most recent Politics stories