Estimated read time: 3-4 minutes
This archived news story is available only for your personal, non-commercial use. Information in the story may be outdated or superseded by additional information. Reading or replaying the story in its archived form does not constitute a republication of the story.
SPANISH FORK — Friends and family of a Utah man killed in a helicopter crash in South America smiled through tears Tuesday night as they reminisced about an active and adventurous man whose primary concern was caring for his family.
Leon Bradford, of Spanish Fork, was among the seven people killed Monday when the heavily loaded, U.S.-owned cargo helicopter crashed in the Peruvian jungle shortly after takeoff.
Bradford's high school sweetheart, DeAnn Bradford, said the couple was prepared to work through anything together, even remarrying a short 18 months ago following a divorce. Leon Bradford, who preferred to be called "Lee," would work for about a month, then return home to his family.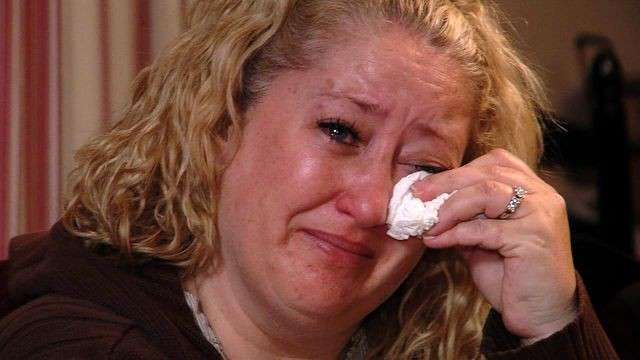 "My whole world fell apart," DeAnn Bradford said, describing the call notifying her of her husband's death. "He is the center of this family."
DeAnn Bradford said she couldn't help but count down from the moment her husband left for each trip. He had set out for Peru on New Year's Eve.
"He always tells me I can't start counting until the week of him coming home," she said. "He was supposed to come home Jan. 30."
The Bradford men have a history working with aircraft. Lee Bradford's father was a military helicopter pilot, and the family has worked with private helicopter companies for years.
Shawn Reed, who met Bradford in a skirmish between their friends while the two were attending rival high schools, said his friend since youth wasn't content sitting still.
"He couldn't stand being in the house," Reed said, pointing out furniture in the house Bradford had built by hand. "If he was home, he was out in the garage building things."
Related:
Bradford, who grew up in Santaquin, worked as a load manager for Columbia Helicopters Inc., securing cargo and monitoring weight for choppers traveling between oil rigs, Reed said. His friend knew job was dangerous, Reed said, but Bradford enjoyed the work and focused on providing a comfortable life for his family.
The tandem-rotor Chinook BH-234 chopper, owned by Columbia Helicopters of the Portland suburb of Aurora, Ore., crashed near the provincial capital of Pucallpa, killing its five American and two Peruvian crew members.
The helicopter was under contract for petroleum exploration support, en route to a drilling location in northern Peru, said Todd Peterson, the company's vice president of marketing.
Bradford was among the five dead Americans identified by Columbia Helicopters. Also killed were Dann Immel, command pilot, of Gig Harbor, Wash.; Edwin Cordova, maintenance crew chief, of Melbourne, Fla.; Jaime Pickett, mechanic, of Clarksville, Tenn.; and Darrel Birkes, senior load manager, an Oregonian living in Peru.
The two Peruvians were co-pilot Igor Castillo and mechanic Luis Ramos, the company said in a news release.
Company officials said they had no immediate information on what might have caused the crash. They said a senior management team was headed to Peru to assist local authorities in the investigation.
Contributing: Associated Press
×
Photos
Most recent Utah stories