Estimated read time: 2-3 minutes
This archived news story is available only for your personal, non-commercial use. Information in the story may be outdated or superseded by additional information. Reading or replaying the story in its archived form does not constitute a republication of the story.
Sam Penrod reportingTwo Spanish Fork police officers are being honored for saving a woman's life. They used their know-how to operate lifesaving equipment on a woman who was in cardiac arrest. The officers and the woman were reunited today.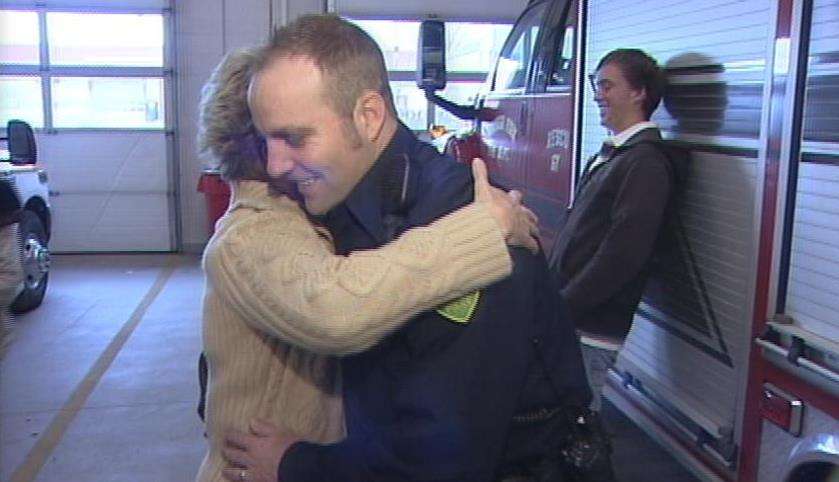 Diane Woolford of Spanish Fork was there to thank the officers for their help in saving her life and to tell them she is now working to make sure more lifesaving equipment is available in her hometown.
On September 22, Woolford collapsed in the driveway of her home. "I went into cardiac arrest. I don't know what happened; I didn't feel anything because I was, of course, unconscious."
Diane's neighbor started CPR as police got the call.
Officer Justin Gordon, with the Spanish Fork Police Department, said, "I was with another officer at the time we got the call, heard it on the radio, dropped what we were doing, and we got there as fast as we could."
Officer Jason Harward added, "When we arrived, I observed a female on the ground, and there were neighbors trying to assist her at that point. I began providing rescue breaths for her with a bag mask."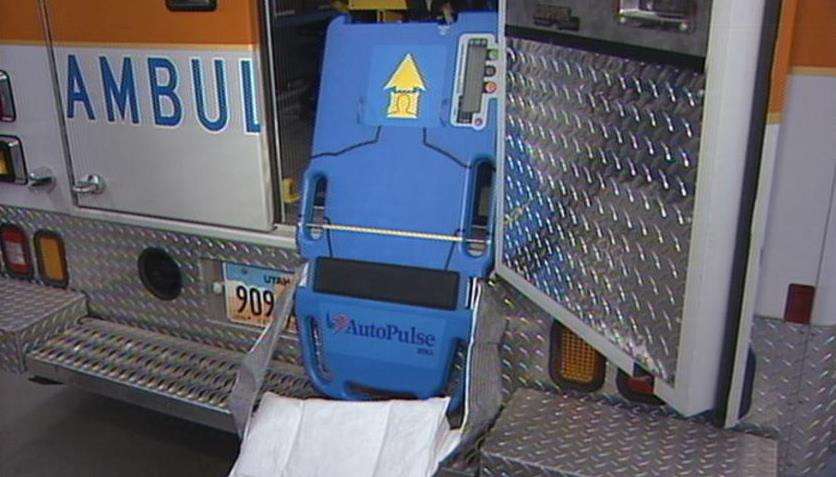 The officers all carry defibrillators and used one to get Diane's heart back into rhythm again. It was an AutoPulse machine that paramedics used that helped give Diane chest compressions as she was rushed to the hospital. Her initial prognosis was not good, but now she is now fully recovered.
For their help in saving her life, Spanish Fork City has honored the two officers with a lifesaving award, which they each wear on their uniform. They say the best reward, though, is knowing they helped someone.
"It's amazing, and I'm just so excited to that, what we did actually helped somebody come back," Gordon said.
Diane is now working to raise money so each Spanish Fork ambulance is equipped with an AutoPulse. She still credits her neighbors, the paramedics and the officers who saved her life, though.
The AutoPulse machines are about $15,000, and Diane is hoping to raise enough money for two more for the city's ambulances. If you want to help, you can make a contribution at the Central Bank in Spanish Fork.
×
Most recent Utah stories