Estimated read time: 2-3 minutes
This archived news story is available only for your personal, non-commercial use. Information in the story may be outdated or superseded by additional information. Reading or replaying the story in its archived form does not constitute a republication of the story.
Gene Kennedy reportingChristmas has been snatched away from kids at Shriners Hospital. Someone stole their gifts, but hope is not lost.
A real-life grinch stole donated toys headed to go to kids at Shriners Hospital, but the community has stepped in to bring Christmas back.
The stolen toys haven't been recovered, but a load of new toys was delivered to the hospital this afternoon. And, from the looks of things, there's more now than before the thief struck.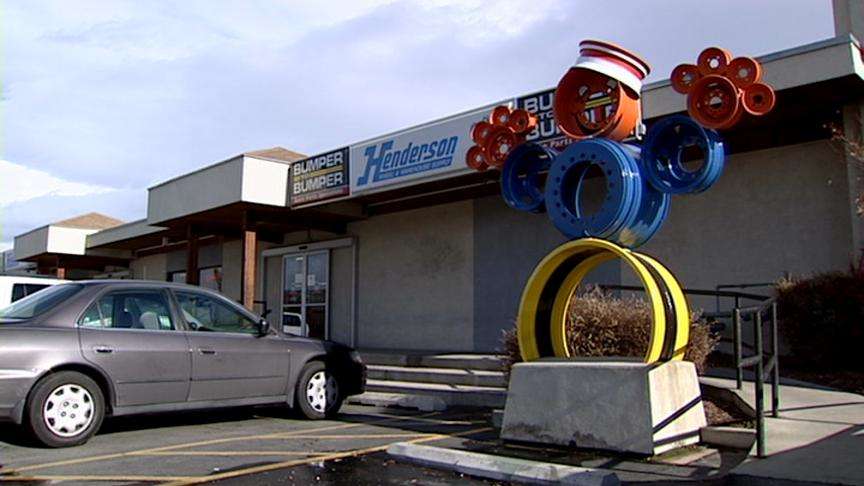 Since November, auto-parts company "Henderson Wheel" has collected toys for kids at Shriners Hospital. They had a pile going, until Tuesday.
Jeff Crockett, who organized the toy drive, said, "My heart broke for these children."
Late Tuesday night, Crockett took the donations home. It was raining. "I didn't want the toys to get wet so I hid them in my car and figured they'd be OK," he says.
The next morning, though, Crockett says, "The window had been shattered, and all the toys in the back seat were gone." The stolen toys were in six large bags with "Shriners Hospital" written on them.
Mike Babcock, with Shriners Hospital PR department, said, "As soon as they broke into that car, they knew exactly what they had, and they had a choice to leave or take it, and they took it."
The theft left kids like Bryan Kawamura wondering: Would the Shriners kids have toys while spending Christmas in a hospital? "Someone stole them, and they shouldn't steal them," he said.
Bryan's mom, Stephanie, said, "To steal things that are marked for a nonprofit hospital that does nothing but help children in need, to me that's incredible."
But when word got out, the Intermountain Singles group donated directly to the hospital.
Crockett said, "It's been amazing. Every five minutes I'm getting a call or people are walking in donating toys."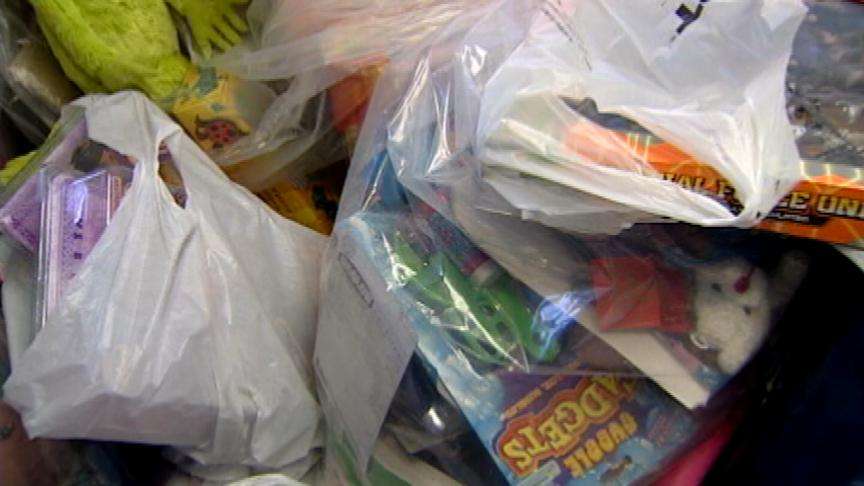 Money donations are coming in too; the company received $1,600 since the thief struck. Sales executive Josh Henderson went shopping today for the Shriners kids. He came out with several large bags of toys after his spree through the Red Balloon toy shop.
Others are joining the effort too. The staff at the IHOP in Riverton heard about the theft and decided to cancel their company Christmas party, opting to spend that money on additional toys for the children at Shriner's.
"And it's interesting because we did get a grinch! So they donated a grinch, and I thought 'Ya know, we had a lot of grinches, but thank goodness we had a lot of people who saved the day," Crockett said.
As for the thief, that person hasn't been caught. Everyone we've talked with, though, hopes he or she will at least give back the stolen toys, for that person's sake.
×
Most recent Utah stories