Estimated read time: 2-3 minutes
This archived news story is available only for your personal, non-commercial use. Information in the story may be outdated or superseded by additional information. Reading or replaying the story in its archived form does not constitute a republication of the story.
Tonya Papanikolas reporting The Jordan School District is beginning the process of dividing up its assets, since east-side residents voted to split from the main district last month.
Each district has chosen members from its community to be part of a transition team that will iron out details of what goes where. They have their work cut out for them!
"The success of this district split is real important to me and my business and my neighbors," explained Donald Wallace, Jordan District west-side transition team member.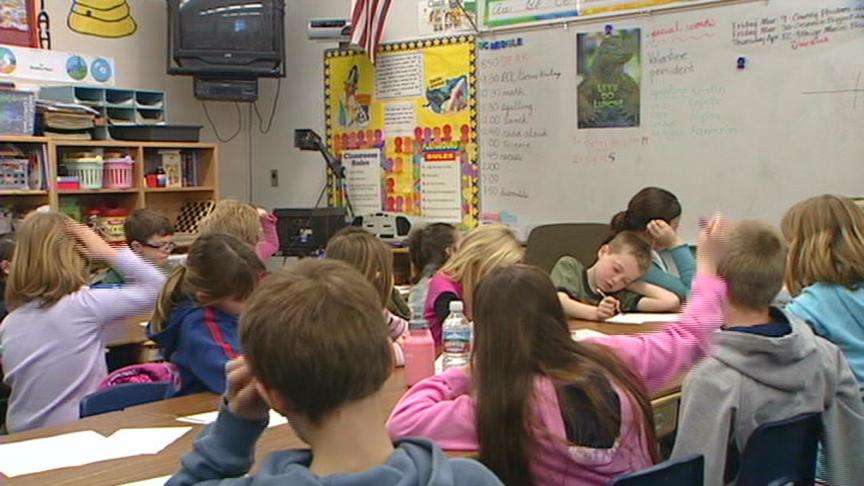 This group of men and women has a tough job ahead of them: splitting the assets of the Jordan School District in two.
"We were told this morning, for example, that just the fixed asset listing is that thick," west-side team member Dennis Higbee said.
These members represent the west side of the Salt Lake Valley. Another team will represent the east side.
"[I] think the teams will certainly have a responsibility to look out for the districts they represent," Cottonwood Heights Mayor Kelvyn Cullimore Jr. said.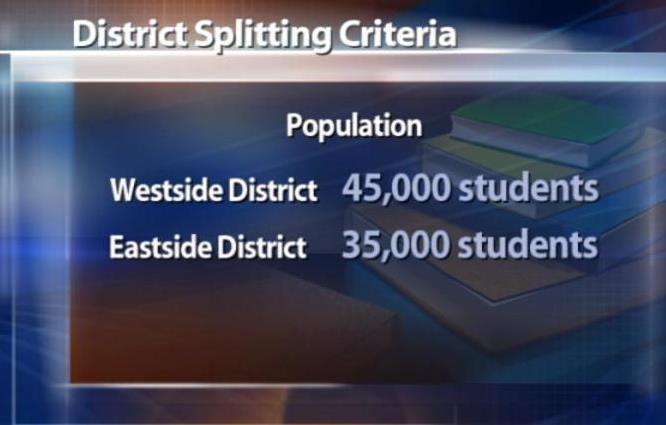 Both sides say they are also committed to dividing the assets fairly. The teams will take into account the distribution of students and property taxes. The west-side district will have more students: about 45,000 compared to 35,000 on the east side. However, the east side represents about 56 percent of the tax base.
"If you level that out, tax base and students, you end up with about a 50/50 split," Cullimore said.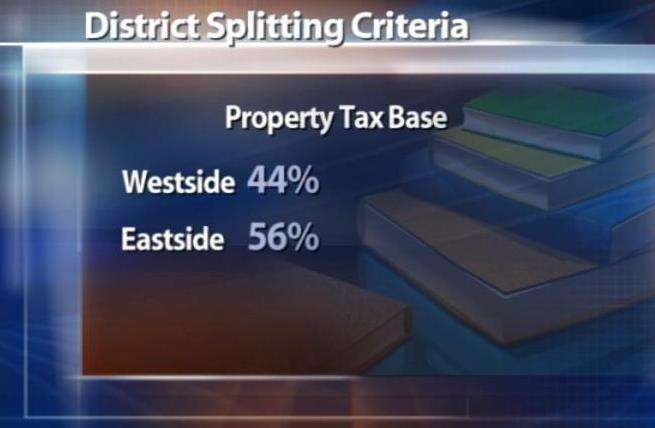 Schools themselves will remain in the districts where they are geographically located, but right now there's only one district office and transportation department, and some specialized programs share students.
"There are many, many things that will have to be looked at so that we don't lose services for our children," Jordan District School Board President J. Dale Christensen.
Construction also is an issue. In the next 10 years, the district will need 25 new school buildings, mostly on the west side. With the split, the west district will have less money to build. "It will require that we have additional resources," Christensen said.
Right now, it's unknown where that money will come from, but both sides assure students they won't settle for anything less than quality education.
The team members will receive the list of assets on Jan. 4, and they'll have until July 1 to decide how to distribute everything evenly.
×
Most recent Utah stories