Estimated read time: 1-2 minutes
This archived news story is available only for your personal, non-commercial use. Information in the story may be outdated or superseded by additional information. Reading or replaying the story in its archived form does not constitute a republication of the story.
ONAVAS, Mexico — Archaeologists in Mexico have unearthed 13 "alien"-looking human skulls among other skulls found in a cemetery in the northwest state of Sonora.
The 13 skulls were among 25 total found in the cemetery. The site was discovered in 1999, but analysis was completed just last month. The skulls were found to be about 1,000 years old, dating from 945 A.D. to 1308 A.D.
Cristina Garcia Moreno, who worked on the excavation project with Arizona State University, told ABC News the archaeologists "don't know why this population specifically deformed their heads."
Moreno said similar skulls have been found in other parts of Mexico.
"We know that in some parts of Mexico, people deformed their heads because they wanted to distinguish important people or they wanted to distinguish people from one group from another," she said.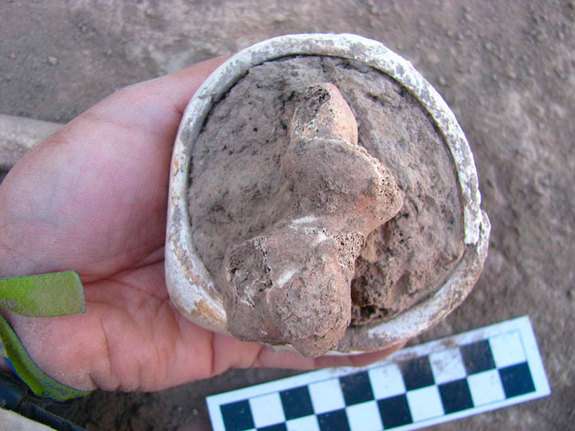 Various cultures have a history of skull deformation. In the case of the skulls being studied, scientists believe beams of wood were put on the front and back of the head and wrapped with bands to exert pressure on the skull.
The earliest written record of the practice dates to 400 B.C., when Hippocrates describes the Macrocephali, or "Long-heads," who were so named because of the practice.
Huns and the various eastern Germanic tribes over which they ruled were known to have taken part in skull deformation, as were the Maya, Inca and some Native American tribes in North America.
Researchers believe skull deformation was performed to either signify group affiliation or demonstrate social status. It could also have been aimed at appearing more attractive in certain cultures.
×
Photos
Most recent Features stories