Estimated read time: 3-4 minutes
This archived news story is available only for your personal, non-commercial use. Information in the story may be outdated or superseded by additional information. Reading or replaying the story in its archived form does not constitute a republication of the story.
SALT LAKE CITY — The human hand is perhaps the perfect symbol of humanity itself. They are the ultimate multi-tasker, capable of finesse and construction, virtuosity as well as mundane tasks.
But they are also capable of great violence, from defensive punching all the way to killing in extreme cases. It's that's capacity for violence that interests U. professor of biology David Carrier. He thinks that aggression has played a big role in human evolution, especially considering the tendency of great apes to be so much more aggressive than other mammals.
"We're the poster children for violence," he said.
His latest research lends credence to the idea that hands evolved for punching in addition to dexterity. In three experiments, he took twenty men and had them strike a punching bag with fists and slaps, as well as testing the buttressing power of the human thumb.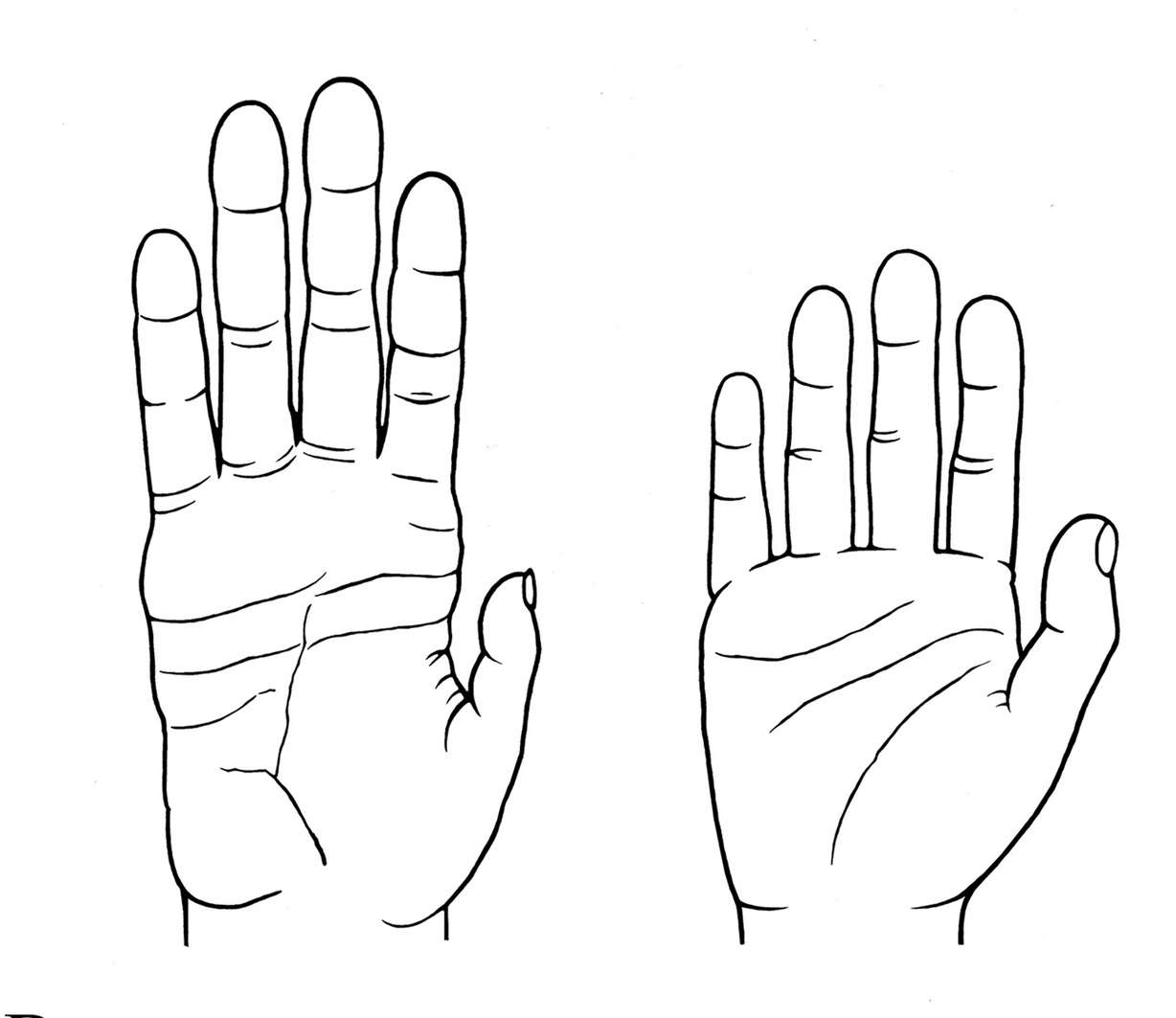 His findings seem to indicate that hands are particularly good at making fists and punching, at least compared to other great apes. His first experiment shows that making a fist allows humans to dole out much more damage with the same amount of energy.
"We don't hit with more force when we slap verses when we strike with our fist," he said. "There's no real difference in the force that's applied. But because the striking surface is smaller in a fist than a hand slap, the force per area that's applied to a target is greater."
Not only that, but our thumb provides a great deal of protection. That's what his second and third experiments were designed to test. They showed a fourfold increase in the stiffness of the index and middle fingers' knuckles, as well as doubling the force that can be delivered by a punch.
Because our thumb is long and our fingers short compared to other apes, like a chimpanzee, it can wrap around the index and middle fingers and prevent them from being broken during a strike. It helps transfer energy effectively through the wrist.
Apes, on the other hand, have long fingers and long palms that can't be made into a fist. They are designed more for climbing and gripping.
"We think the big advantage is actually protection," Carrier said. Indeed, he said the most common injuries to martial artists' hands are in the bones associated with the pinky and ring fingers, the only two fingers not protected by the thumb.
Related:
Carrier's research has often focused on how human aggression and competition has affected our evolution into modern humans with a dual capacity for great creativity and great violence. A recent study looked at the idea that man stood on two legs in order to have an advantage in competing for women. Striking from an upright position allows for much greater force to be delivered.
Carrier said his latest research is, in part, motivated by a desire to understand where humans get their tendencies from.
"Part of what we're doing is, I think, getting at this question of whether or not humans are by nature prone to aggressive behavior," he said. "If we want to prevent violence in the future, we need to understand why it happens and where the emotions that drive it come from."
Because humans spend so much of our time caring for families and offspring, humans have a strangely dual nature, according to Carrier. It's one that allows for great empathy and creativity in caring for our families. But it also requires aggression in protecting offspring, competing for mates, and gathering and defending resources.
"We have to have these capacities, both the dark and the light side, because our offspring are so dependent," he said.
×
Photos
Related links
Related stories
Most recent Utah stories