Estimated read time: 2-3 minutes
This archived news story is available only for your personal, non-commercial use. Information in the story may be outdated or superseded by additional information. Reading or replaying the story in its archived form does not constitute a republication of the story.
Tonya Papanikolas reportingPeople parking in the canyons to hike or ski on certain trailheads have become a target for thieves.
"A crime like this only takes a few seconds," said Lt. Paul Jaroscak of the Salt Lake County Sheriff's Office.
Deputies have arrested two men suspected of breaking into the cars at the trailheads to steal purses and wallets. Officers told Eyewitness News they've been looking for one of these men for months.
Unfortunately, the car break-ins have been going on since June, and even though deputies caught the main person believed to be behind them, it's still a warning for people using these trailheads: Lock your cars and don't leave valuables inside.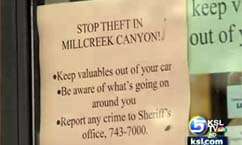 Even in the late afternoon on a weekday, this parking lot to the Mill Creek Trailhead is packed with cars.
Phillip Leonti said, "There's quite a few people most of the time. It's a fairly popular place to be, especially cross-country people and their dogs."
Ken Denham told us, "I do come up here a lot, and I don't really lock my car. I'm not really concerned about that."
Denham says he doesn't leave valuables in his car, but many people do, ignoring the warnings posted on signs in Mill Creek Canyon.
Scott Zarnopys said, "I imagine it's pretty easy. I imagine a lot of people have stuff you could easily get."
It was easy for one man, who police say was targeting this trailhead along with the Bonneville Shoreline, Mount Olympus and Neff's Canyon trailheads, staking out parking lots.
Jaroscak explained, "As people get out of their car, they maybe take their wallet and throw it under a seat, do something like that. He would watch that and break into those cars when they left."
The man would always break the windows with a rock without setting off car alarms. Deputies say he even knew when officers would be changing shifts and not patrolling the area.
"We're looking at probably 50 to 60 vehicle burglaries that we can attribute to this one person," Jaroscak said.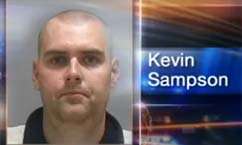 Witnesses recently noticed suspicious behavior and reported a car and license plate number to authorities. Yesterday, deputies spotted the suspect's car in Mill Creek Canyon and pulled it over for a traffic violation. Inside were two men: Kevin Dorrol Sampson, 28 and Dane Lee Lunn, 29.
"They had done a burglary up Mill Creek Canyon, a vehicle burglary," Jaroscak said, "So there was still property they had taken from the vehicle burglary in the car."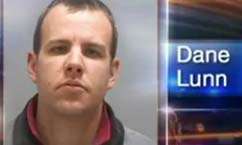 Phillip Leonti said of the arrests, "I think it's great. It just makes you feel better. I feel safer."
Police arrested both men, but they believe Sampson is the main person behind the string of thefts. They told Eyewitness News he was feeding a heroin addiction, so he would mainly take cash or anything he could sell for cash.
Now officers will be working to link dozens of past trailhead burglaries to this same suspect.
×
Most recent Utah stories