Estimated read time: 2-3 minutes
This archived news story is available only for your personal, non-commercial use. Information in the story may be outdated or superseded by additional information. Reading or replaying the story in its archived form does not constitute a republication of the story.
Ed Yeates reporting The struggle several weeks ago to pull actor Dennis Quaid's twins out of an overdose of Heparin is yet another example why many hospitals are moving toward what is called "bar code" medicine.
The twins got a massive overdose of a blood-thinning drug. They recovered, fortunately, but this kind of accidental dosing of too much, too little, or even the wrong drug is happening too often.
That's why hospitals, like St. Mark's in Salt Lake, have adopted what is called the EMAR system.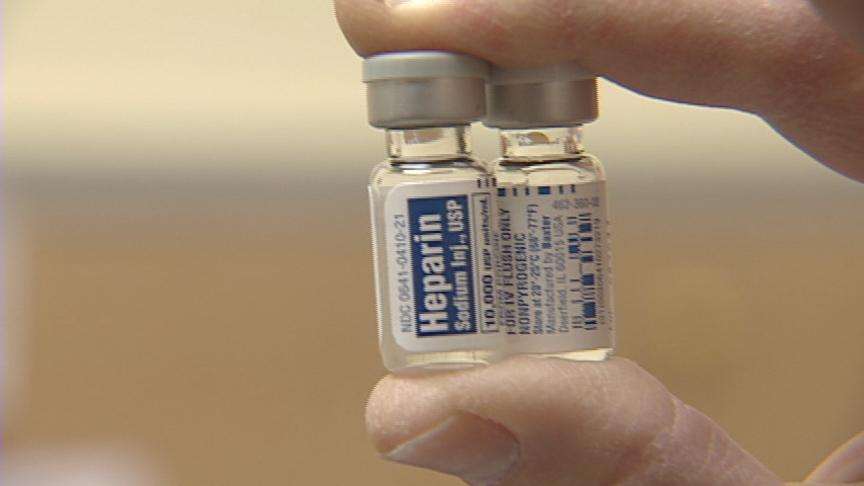 St. Mark's and all but one of Mountain Star's hospitals, University of Utah hospitals, the Intermountain Medical Center, and other medical centers are adopting techniques very similar to bar codes in stores.
"When the physician writes the order, that order is scanned to the pharmacist over a scanner," explained Dennis Long, director of St. Mark's Hospital pharmacy. "From there we enter it into our clinical system, and it goes to the patient's administration record."
Lines, dashes and numbers tell a scanner a lot about what is about to happen to a patient--whether it jives with what's prescribed, what kind of surgery is scheduled, even interactions that might be threatening should one medicine mix with another.
While different doses of Heparin bottles look alike from the manufacturer, they're repackaged with color and bar-coded syringes in the pediatric wing.
The University of Utah Hospital pharmacy has its own bar code system for prescriptions. It's a margin of safety pharmacists say is no longer just an option, but a necessity.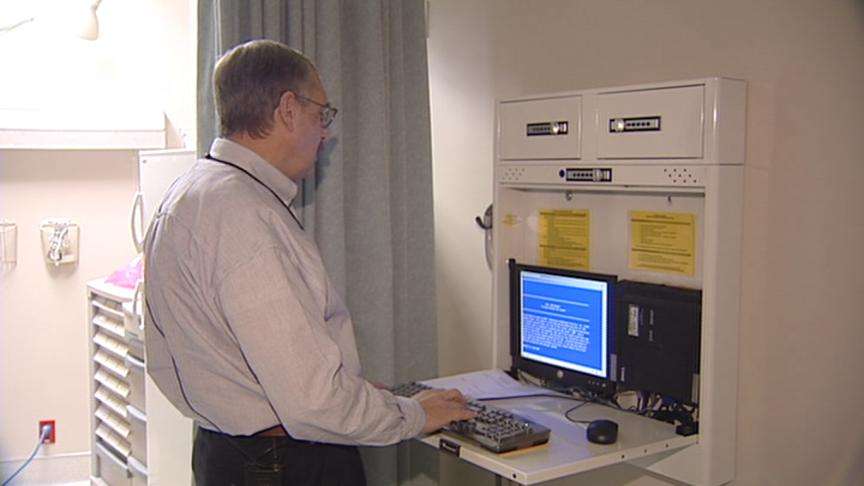 St. Mark's EMAR system takes that necessity all the way, from medicine to the patient's bar code. In a demonstration, EMAR picked up a potential mistake. "She gets a warning on the computer. She's got the wrong medication. The order is for a .5-milligram tablet. For whatever reason, she's grabbed a 2.5-milligram tablet," Long explained.
The system also notes what day and what time the drug is given and when the next dose is scheduled.
Within the next few years all hospitals in this country will be required to adopt full bar-coding practices.
×
Most recent Utah stories